| | |
| --- | --- |
| Friday, 5 January 2018, 08:30 HKT/SGT | |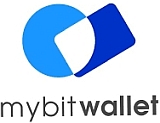 Source: mybitwallet



SINGAPORE, Jan 5, 2018 - (ACN Newswire) -

mybitwallet users are now able to conduct instant deposits and withdrawals whenever they want, wherever they want. The release of this feature allows bitcoin users to conveniently deposit and withdraw with bitcoin instantly. mybitwallet hopes the release of this feature will increase the numbers of bitcoin enthusiast joining the platform.

mybitwallet promises to keep transaction fees for this feature minimal for its users to conduct bitcoin deposits and withdrawals. The transaction process of this feature is designed to ensure users are able to transact easily at their own fingertips.

How mybitwallet users deposit and withdraw in bitcoin -

Deposit:
1. Select a currency available on the mybitwallet platform to deposit.
2. Enter the quantity of bitcoin you wish to deposit.
3. Complete the transaction by making payment to the bitcoin address shown on the payment page. Alternatively, you may scan the QR code shown on the display screen.
4. Submit deposit request.

Withdrawal:
1. Select one of the currencies available on the mybitwallet platform to withdraw.
2. Enter the Bitcoin address.
3. Enter the amount to withdraw.
4. Submit withdrawal request.

About mybitwallet -

mybitwallet, a leading Wallet payment solution, aims to provide the world's best multi-currency, real-time payment experience for all mybitwallet users - and the world's best payment solution experience across all industries.

Introduced in 2016, mybitwallet is driven by a team of passionate disruptors determined to create a seamless payment platform not only for business owners and merchants around the world - but their clients as well.

mybitwallet by E PROTECTIONS PTE LTD (SG 2012).

Visit mybitwallet at https://mybitwallet.com.

Contact mybitwallet -

Jasmine Chang
T: +65 6221 0111
E:

[email protected]



Japan Customer Service
T: +81 3 6893 0958
E:

[email protected]



Topic: Press release summary
Sectors: Cards/Payments, Currencies, FinTech/Chains, Digital
http://www.acnnewswire.com
From the Asia Corporate News Network



Copyright © 2018 ACN Newswire. All rights reserved. A division of Asia Corporate News Network.