| | |
| --- | --- |
| Monday, 3 December 2012, 20:30 HKT/SGT | |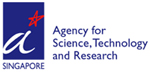 Source: A*STAR
A*STAR's Institute of Medical Biology and the British High Commission jointly host a symposium this week to encourage partnerships between UK and Singapore skin biology scientists



SINGAPORE, Dec 3, 2012 - (ACN Newswire) -

More than 150 scientists from academia, industry and the clinical community in Singapore and the United Kingdom are gathering at Biopolis this week. They will meet to exchange ideas and discuss the latest cutting-edge skin research on wound healing, skin cancer and stem cell therapy for skin, at the Translational Skin Biology Symposium. This is the first symposium of its kind to be held in Singapore.

The symposium, jointly hosted by A*STAR's Institute of Medical Biology and the British High Commission, will be held from 3-5 Dec, with a scientific programme organised by Dr Andrew South (University of Dundee, UK) and Professor Birgitte Lane (Institute of Medical Biology, Singapore) and features a range of speakers from some of the UK's top dermatologists (including Professor Irene Leigh CBE, University of Dundee and Professor John McGrath, St Johns Institute, UMDS London) to home-grown local talent (Dr Huijia Chen, Dr David Tan, Institute of Medical Biology A*STAR).

Eminent scientists and thought leaders from several specialist skin research centres in the UK will be sharing their research and insights with their Singapore counterparts. UK Centres represented include the Centre for Cutaneous Research (London), Dermatology and Genetic Medicine (DGEM, University of Dundee), the Healing Foundation Centre (University of Manchester) and the Centre for Skin Sciences (University of Bradford). More details about the symposium and the full programme can be found at Annex A.

"The skin is a very good tissue system for studying human disease as it is very accessible. The same science we do to understand skin disease is of interest to industry and there are many opportunities for collaboration," said Professor Birgitte Lane, Executive Director of A*STAR's Institute of Medical Biology (IMB).

Professor Lane also heads A*STAR's Skin Biology Cluster Platform(1) aimed at fostering and expanding local biomedical skin research, and building partnerships with industry to capture the growing opportunities from skin research. More information on the Skin Biology Cluster Platform can be found at Annex B.

Said Mr Lim Chuan Poh, Chairman of A*STAR, "Translational skin research is a new strategic research thrust for the Singapore Biomedical Sciences Initiative. This is part of Singapore's strategy to move beyond pharmbio and broaden the industry clusters that the BMS community work with. This symposium brings together some of the top scientists in the field of skin research and I am confident that the sharing of expertise and knowledge between participants from the UK and Singapore will translate to medical discoveries that will benefit healthcare around the world."

Antony Phillipson, British High Commissioner, said, "This symposium is an excellent opportunity for leading researchers from both countries to exchange views, establish new contacts and renew acquaintances. Through this partnership we will be able to leverage each other's strengths and be better placed to bring together the best research to tackle health challenges today and in the future."

Professor Lane added, "The UK is a leader in dermatology and skin biology and they have a wealth of experience in industrial partnerships. In Singapore, we have access to different Asian phenotypes which means our research is quite distinctive and complementary to that of the UK. This is also a draw for many companies. We look forward to a strong partnership with the UK to train the skin biologists and dermatologists of the future and to attain global excellence in skin research."

Background on skin disorders

One in three people suffer from skin disorders worldwide which cause a decreased quality of life and an increased healthcare burden to society. Skin diseases are one of the most prevalent ailments for which treatment is sought and there is a strong need for a better understanding of skin biology from the healthcare sector, pharma industry as well as a growing personal care market as companies are increasingly looking to skin biology to differentiate their products for the Asian market.

Background on UK-Singapore Partners in Science Initiative

The symposium is part of the UK-Singapore Partners in Science Initiative to increase and strengthen links between UK and Singapore scientists(2) and provide a platform for unique networking opportunities for scientists to explore new opportunities for collaboration. It will open the door to exciting new tie-ups and further clinical, academic and industry partnerships between Singapore and UK institutions.

For the full release, please visit http://sg.sg/UaW5tx

(1) The Skin Platform is aimed at growing the volume and quality of skin biology research in Singapore, fostering collaborative research and development in skin biology and promoting interactions between scientists and healthcare professionals and the pharma and healthcare industries in Singapore.
(2) Young Scientist Travel Fellowships were offered to enable young scientists to make collaborative exchanges between the 2 countries.


About the Institute of Medical Biology (IMB)

IMB is one of the Biomedical Sciences Institutes of the Agency for Science, Technology and Research (A*STAR). It was formed in 2007, the 7th and youngest of the BMRC Research Institutes, with a mission to study mechanisms of human disease in order to discover new and effective therapeutic strategies for improved quality of life. From 2011, IMB also hosts the inter-research institute Skin Biology Cluster platform. IMB has 20 research teams of international excellence in stem cells, genetic diseases, cancer and skin and epithelial biology, and works closely with clinical collaborators to target the challenging interface between basic science and clinical medicine. Its growing portfolio of strategic research topics is targeted at translational research on the mechanisms of human diseases, with a cell-to-tissue emphasis that can help identify new therapeutic strategies for disease amelioration, cure and eradication. For more information about IMB, please visit www.imb.a-star.edu.sg .

About A*STAR

The Agency for Science, Technology and Research (A*STAR) is Singapore's lead public sector agency that spearheads economic oriented research to advance scientific discovery and develop innovative technology. Through open innovation, we collaborate with our partners in both the public and private sectors to benefit society.

As a Science and Technology Organisation, A*STAR bridges the gap between academia and industry. Our research creates economic growth and jobs for Singapore, and enhances lives by contributing to societal benefits such as improving outcomes in healthcare, urban living, and sustainability.

We play a key role in nurturing and developing a diversity of talent and leaders in our Agency and Research Institutes, the wider research community and industry. A*STAR oversees 18 biomedical sciences and physical sciences and engineering research entities primarily located in Biopolis and Fusionopolis. For more information on A*STAR, please visit www.a-star.edu.sg

Contact:
Ong Siok Ming (Ms)
Senior Officer, Corporate Communications
Agency for Science, Technology and Research
Tel: +65 6826 6254, +65 9733 7434
Email: 

[email protected]

 


Source: A*STAR
Topic: Research and development
Sectors: Science & Research, BioTech
http://www.acnnewswire.com
From the Asia Corporate News Network
Copyright © 2018 ACN Newswire. All rights reserved. A division of Asia Corporate News Network.