| | |
| --- | --- |
| Monday, 26 May 2014, 08:00 HKT/SGT | |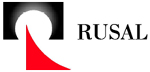 Source: UC RUSAL



Saint Petersburg, May 26, 2014 - (ACN Newswire) -

Oleg Deripaska, the CEO and largest shareholder of UC RUSAL (SEHK: 486, Euronext: RUSAL/RUAL, Moscow Exchange: RUALR/RUALRS), a leading global aluminium producer, and the owner of Basic Element, one of the largest diversified industrial groups in Russia, had a meeting with the Vice President of the People's Republic of China Li Yuanchao at the Saint Petersburg International Economic Forum.

Mr Deripaska and Vice President Li Yuanchao stressed the paramount importance of the recent meeting in Shanghai between President Vladimir Putin and President Xi and the signing of major agreements between Russian and Chinese companies.

Mr. Deripaska described to Vice President Li Yuanchao the ongoing and planned cooperative projects with Chinese partners in power generation and exports, aluminium production, machine building and data processing. Vice President Li Yuanchao noted Mr Deripaska's positive role in building China-Russia economic cooperation and expressed interest and support for his projects with Chinese partners, noting that they are complementary for Chinese and Russian development strategies and create basis for long-term and mutually beneficial partnership. He said that Russia has a vast territory and resources while China is a major global consumer with the largest population in the world. Therefore, full growth potential of China's Northeastern Provinces will benefit from implementation of large development projects in the Russian Far East and Eastern Siberia, while Northeast China development will have a positive impact on the development of the Far East and Eastern Siberia in Russia. Mr Deripaska and Vice President Li Yuanchao stressed the importance of aligning the development strategies of these regions.

Forward-looking statements
This press-release contains statements about future events, projections, forecasts and expectations that are forward-looking statements. Any statement in this announcement that is not a statement of historical fact is a forward-looking statement that involves known and unknown risks, uncertainties and other factors which may cause our actual results, performance or achievements to be materially different from any future results, performance or achievements expressed or implied by such forward-looking statements. These risk and uncertainties include those discussed or identified in the prospectus for UC RUSAL. In addition, past performance of UC RUSAL cannot be relied on as a guide to future performance. UC RUSAL makes no representation on the accuracy and completeness of any of the forward-looking statements, and, except as may be required by applicable law, assumes no obligations to supplement, amend, update or revise any such statements or any opinion expressed to reflect actual results, changes in assumptions or in UC RUSAL's expectations, or changes in factors affecting these statements. Accordingly, any reliance you place on such forward-looking statements will be at your sole risk.

About UC RUSAL

UC RUSAL (www.rusal.com) is a leading, global producer of aluminium, in 2013 accounting for approximately 8% of global production of aluminium and 7% of alumina. UC RUSAL employs over 67,000 people in 19 countries, across 5 continents. UC RUSAL markets and sells its products primarily in the European, Japanese, Korean, Chinese, South East Asian and North American markets. UC RUSAL's ordinary shares are listed on The Stock Exchange of Hong Kong Limited (Stock code: 486), global depositary shares representing UC RUSAL's ordinary shares are listed on the professional compartment of Euronext Paris (RUSAL for Reg S GDSs and RUAL for Rule 144A GDSs), and Russian depositary receipts that are issued on common shares of the Company are listed on Moscow Exchange (RUALR).

Disclaimer
The information contained in this press release is for media advice only. The contents are true and accurate at the time of publishing, however, may change over time.


Contact:
Elena Morenko
+7 (495) 720-51-70


[email protected]

 


Source: UC RUSAL
Topic: Press release summary
Sectors: Metals/Mining
http://www.acnnewswire.com
From the Asia Corporate News Network
Copyright © 2018 ACN Newswire. All rights reserved. A division of Asia Corporate News Network.