| | |
| --- | --- |
| Tuesday, 5 May 2015, 20:00 HKT/SGT | |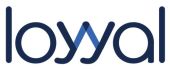 Source: Loyyal



NEW YORK and DUBAI, May 5, 2015 - (ACN Newswire) -

Ribbit.me(TM), the creator of RibbitRewards(TM), the world's first rewards program based on blockchain technology and with its own marketplace, today announced that they have hired Privity to assist them with their Series A round of funding.

Ribbit.me is the only blockchain technology company focused on the $54 Billion rewards industry. RibbitRewards is the first rewards program based on blockchain technology, the same technology Bitcoin uses.

This patent pending technology allows for the transfer of value across different rewards programs for the first time. Program operators can take rewards from the balance sheet to put on a shared ledger, turning a liability into an asset.

Ribbit.me is also set to launch Marketplace.life(TM), an eBay-like, p2p marketplace where merchants and shoppers benefit from the convenience of using one rewards program for all of their purchases, while earning RibbitRewards for each transaction. The marketplace is easy and free for all to use, accepting all major currencies, both fiat and digital. A percentage of RibbitRewards go to buyers, sellers and to charity.

Ribbit.me is developing a retail plug-in and mobile app so that RibbitRewards can be earned on any merchant platform.

"Ribbit.me are pleased to have Privity as our partner as we secure our Series A round of funding," said Sean Dennis, Ribbit.me CEO and Co-founder. "We have every confidence in Privity and their team as they take us forward."

Sleem Hasan, Founder & CEO Privity FZ LLE, added, "Privity is honoured to have been appointed by Ribbit.me as their advisor. They are the first blockchain technology company we shall be assisting and also the first portfolio partner company focused on the rewards industry."

About Ribbit.me

Ribbit.me! USA is a U.S.-based, Delaware C Corp. Our mailing address is P.O. Box 1817, NY, NY 10159. For more information about RibbitRewards, visit www.ribbit.me. You can also follow us on Facebook (http://www.facebook.com/Ribbit.me and http://www.facebook.com/Marketplace.life) and Twitter (@RibbitRewards). Embedded Video Available: https://www.youtube.com/watch?v=8_09gwWKfvk.

About Privity FZ LLE

Privity was founded in 2004, an independent Venture-focused advisory firm that seeks entrepreneurs with interesting and unique ideas and helps them develop and grow. Privity is agnostic to geography and industry vertical. It focuses on the quality of the entrepreneur and the compelling value proposition of the idea. For more information, please visit http://www.privitylle.com.

Contact:

Gregory Simon
Ribbit.me


[email protected]



Sean Dennis
Ribbit.me


[email protected]



Sleem Hasan
Privity FZ LLE
Tel: +971 4 354 6726
Email:

[email protected]




Topic: Loans & Financing
Sectors: Daily Finance, IT Individual
http://www.acnnewswire.com
From the Asia Corporate News Network



Copyright © 2020 ACN Newswire. All rights reserved. A division of Asia Corporate News Network.