| | |
| --- | --- |
| Wednesday, 23 March 2016, 19:00 HKT/SGT | |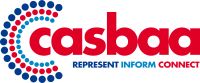 Source: CASBAA
At India Forum 2016, Hon'ble chairman of TRAI Mr. RS Sharma urged the stakeholders in broadcasting to actively collaborate on issues like 'infrastructure sharing' and 'set-top boxes'



New Delhi, India, Mar 23, 2016 - (ACN Newswire) -

India Forum 2016, this year's edition of CASBAA's annual look at the fast-evolving Indian broadcasting industry examined the ripple effect of the country's digitization initiative. The theme of the day-long event which brought together all the stakeholders including Multi-system Operators (MSO), Local cable Operators (LCO), DTH players, satellite technology providers, and regulators, among others was Digital India: The Four Phases of Cable Enlightenment.

CASBAA's CEO Mr. Christopher Slaughter set the tone by establishing the relation between the digitization of the cable TV system in India and Hon'ble Prime Minister Shri Narendra Modi's Digital India campaign.

Speaking at the inaugural session Hon'ble chairman of Telecom Regulatory Authority of India (TRAI) Mr. RS Sharma acknowledged the challenges and opportunities as the country witnesses the fourth phase of Digital Addressable System (DAS). He said, "TRAI is not here to promote legacy systems in cable TV where a structural monopoly exists. With the objective of providing the right of choice to the consumers, we will allow the march of technology. At the same time, for healthy growth of the sector, it is crucial to strike the right balance between all the stakeholders through a constructive dialogue."

Taking lessons from the evolution of the telecom industry, Mr. Sharma urged the stakeholders in broadcasting to actively collaborate on issues like 'infrastructure sharing' and 'set-top boxes'. "Today 5-6 telcos are willing to share one mobile tower showing how sharing and competition can go hand in hand. This can materialize in the Broadcasting space as well. While TRAI has no plans to make infrastructure sharing mandatory, it may tweak the existing licensing system to provide support to the stakeholders who are interested in the idea," he added.

Throughout the day, different panel discussion saw participation of industry representatives including Shri SK Gupta, principal advisor, Broadcast & Cable, TRAI; Smt R. Jaya, joint secretary, Broadcasting, Ministry of Information & Broadcasting (MIB); Shri U.K. Srivastava, principal advisor, NSL, TRAI; Nikhil Gandhi, VP and head of Revenue, Disney India Media Networks; Nicholas Daly, MD, Eutelsat UK; Jagdish Kumar, MD and CEO, Hathway; Anthony D'Silva, CEO - Media, Hinduja Group; Deepak Mathur, SVP Commercial, Asia-Pacific and Middle East, SES; Archana Anand, business head, dittotv; Gaurav Gandhi, COO, Viacom18 Digital Ventures; Romil Ramgariha, chief business officer, BARC India; Naveen Jhunjunwala, COO, BBC Global News; Nitin Bawankule, industry director, Google India; Anita Bose, COO, Madison Media Plus; T Gangadhar, MD, MEC; Neeti Sarkar; director-B&C, MIB; Sunil Kumar Singhal, advisor, TRAI; Pradeep Paramesweran, CEO, DEN Networks; K. Krishna, vice president & CTO, Hughes India; and Himanshu Patil, COO, Videocon d2h; Paulus Chau, senior manager, Global Accounts, AsiaSat; Thomas Antony, sales director, APT Satellite; Paul Brown-Kenyon, CEO, MEASAT; and Gaurav Kharod, country manager - India, Intelsat, among others.

The issue of interoperability of the set-top was discussed at length. Shri SK Gupta of TRAI stressed on the importance of pushing the use of a common set-top box by different operators. He pointed out that cost of procuring and maintaining set-top boxes weighs heavily on the balance sheets of MSOs, LCOs and digital TV companies. He also said that interconnected agreements between LCOs and MSOs can give two-way cable networks to the end users. Added Mrs R Jaya, joint secretary, Broadcasting, Ministry of Information & Broadcasting (MIB), "Phase IV of cable TV digitization is the most prominent routes to broadband connectivity which is key for providing services to citizens. It is high time for the industry to understand the value of interconnect agreements." She also reassured that MIB will complete its cable TV digitization drive by 2050.

The session on over-the-top (OTT) services highlighted the importance of new platforms in providing on-demand content. Acknowledging the growth of OTT services, Mr. U.K. Srivastava, principal advisor, NSL, TRAI, said that TRAI will be floating consultation papers to assess the size of the industry and come up with related policies, if needed. Content IP and marketing were pointed out as the two challenges faced by new entrants in this space. Also, the panel said that OTT market is in an experimental phase where players are toying with different revenue models to figure what will click with the consumers eventually.

The session on Digital advertising covered the lack of matrix to assess the reach of the medium. The panel talked about the rise of video and the ways in which traditional advertisers are leveraging it. Prior to this session, chairman & MD of Madison World Sam Balsara made a presentation on 'Advertising trends in Digital and uncertain economic times'.

Post evening tea session saw a mix of stakeholders discuss the state of regulation in the Broadcasting space. Ms. Neeti Sarkar, director - B&C, MIB, said that MIB has minimal intervention on the content side of the Broadcasting industry. "We have made our procedures smoother by allowing single window clearance at the time of launching a new channel. Having said that, there has always been room for dialogue with all stakeholders," she said.

Mr Sunil Kumar Singhal, advisor, TRAI said that it is time to bring consumer at the center stage and then create regulations. He said, "There is a trust deficit among stakeholders. In the last few years, significant investments have been made in the digitization drive. Now it is time for us to monetize these capabilities."

As part of a special address, Shri Jitendra Shankar Mathur, special secretary, MIB, talked about the recent developments in the Media & Broadcasting industry. "At the Ministry, the pace of permissions have scaled up. In the first three phases of digitization, we covered 70 million households. We also realize the need for a Broadcasting policy and are willing to have more related conversations with all stakeholders," he said.

One of the key highlights of the event was the launch of "The Capacity Crunch Continues", a paper developed by PWC on the present and future of satellite technology. This was followed by a panel discussion titled 'Satellite Industry in India: Continued challenges'. The session covered issues like general procedural delays, taxation issues, and the wait for a new sitcom policy in India. One of the observations made by panel members was on satellite's contribution to Digital India campaign in case the Government decides to consider it. As of now, Digital India is being executed with the use of fiber optics which is time consuming. On the other hand, satellite deployment can be executed in a few days connecting thousands of Gram Panchayats within the country.

From its impact on content and advertising to how it is shaping the technology and satellite industries, CASBAA's India Forum brings together world class speakers from local and international brands to provide essential information about the business of multichannel TV in the country.

About CASBAA

CASBAA is the Asia Pacific region's largest non-profit media association, serving the multi-channel audio-visual content creation and distribution industry. Established in 1991, CASBAA has grown with the industry to include digital multichannel television, content, platforms, advertising, and video delivery. Encompassing some 500 million connections within a footprint across the region, CASBAA works to be the authoritative voice for multichannel TV; promoting even-handed and market-friendly regulation, IP protection and revenue growth for subscription and advertising, while promoting global best practices. For more information, visit www.casbaa.com

For enquiries, please contact:

Cynthia Wong
Director, Member Relations & Marketing, CASBAA
Tel: +852 3929 1711
Email:

[email protected]



Arun Shaw
Edelman
Tel: +91 9811152309
Email:

[email protected]



Varsha Nair
Edelman
Tel: +91 9999348882
Email:

[email protected]




Topic: Trade Show or Conference
Sectors: Broadcast, Film & Sat
http://www.acnnewswire.com
From the Asia Corporate News Network



Copyright © 2021 ACN Newswire. All rights reserved. A division of Asia Corporate News Network.