| | |
| --- | --- |
| Friday, 9 September 2016, 10:30 HKT/SGT | |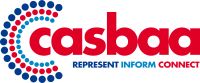 Source: CASBAA



BANGKOK, Sept 9, 2016 - (ACN Newswire) -

The emergence of new broadcasting platforms such as Digital Terrestrial Television (DTT), Over-The-Top (OTT) and mobile TV, in addition to traditional players such as analogue terrestrial TV, cable, and satellite TV, makes it a challenging time for the television industry in Thailand. Under these conditions, the question arises of how content can be properly monetized in a fragmented market; and with all this potential chaos in the television industry, where do the real opportunities lie?

These were the key discussion points at CASBAA Thailand in View 2016. High-level panelists discussed a wide range of topics: the challenges faced by broadcast operators in a radically changing market landscape; business models and strategies for overcoming these challenges; and how to move forward with robust audience measurement, among other subjects.

Market Overview - Where's the Money?

Vivek Couto, Executive Director at Media Partners Asia, started off the conference with a market overview of Thailand. With all the rapid changes that are taking place within the industry, he concluded with three key points: Slow economic growth is negatively affecting industry revenues; there are probably too many TV operators in the market and consolidation is underway as weaker operators leave, and at the same time, the larger provincial cable operators are accelerating digitization, which provides some new opportunities.

In Conversation with Birathon Kasemsri Na Ayudhaya

When asked by CASBAA CEO Christopher Slaughter about managing the rapid change in the local industry, True Corporation's Birathon Kasemsri Na Ayudhaya, Chief Content and Media Officer, said "We are constantly thinking of what's next, what's next, what's next."

Among True's tactics has been using its newly-acquired rights to the English Premier League, making a portion of the football matches available on mobile for THB 29 (US$1) per match. This mass market platform and low price point mean that, as Birathon said, "True is bringing the greatest of content to the greatest of masses, while at the same time, creating an opportunity for upselling of the premium linear EPL package."

On the subject of new platforms, Birathon highlighted the challenge from the proliferation of OTT services in Thailand, particularly pirate services. "People will use the platform that contains the best content, he said, "regardless of whether that content is provided through a legitimate or illegitimate service provider. Piracy is probably the biggest problem facing the industry today."

Falling from Orbit? Will Satellite TV Channels remain a mainstay of Thai Viewing?

Regulations requiring DTH operators to carry all DTT channels mean that satellite TV viewers in Thailand are currently able to view 300 different channels, including the legacy analogue stations. Since viewers buying a DTT set-top box can only access the 22 DTT channels, panelists questioned why viewers would bother.

A bigger regulatory obstacle cited by the panelists is the law restricting satellite channels to half the ad minutes allowed to DTT channels. "Probably the biggest force for change has been the regulatory environment, and as a consequence, satellite's share of market has suffered somewhat; however, the underlying economic advantages of satellite have not changed," said Glen Tindall, Vice President, Sales, Asia Pacific, SES.

Of a greater worry to DTH operators was the generational shift in viewing patterns over the medium term. Vorasit Lee, CEO of freesat platform PSI said, "The next generation -- will they even watch TV any more? Over the next three years, yes; and over the next five years, probably yes. But ten years from now? I'm not sure."

Thaicom Chief Commercial Officer Patompob Suwansiri acknowledged that the competitive environment had led to something of a crisis in the satellite industry. However, he said, "The key to getting through these challenges is through partnerships, by working together to create innovative ways to serve our customers."

Cable Problems - Is Broadband the Great Hope?

One of the most controversial issue Thai cable operators face is the "must-carry" rule implemented by the National Broadcasting and Telecommunications Commission, which mandates all cable and satellite TV operators to reserve their first 36 channels for commercial and public digital TV Channels. This is a huge burden for small cable operators as, in many cases, their analogue platforms can only carry up to 60-80 channels. In addition, smaller operators do not have the financing required to upgrade their technology.

To focus on this challenge, Viriya Thamruengthong, President of the Thai Cable TV Association suggested that consolidation of local cable operators was needed. "Sharing of costs and resources are the key factors of success. We have to consolidate to get out of this crisis," he said.

In-Conversation with Akamai - Surviving in the OTT Business in Thailand

Asked by Vincent Low, Akamai's Product Marketing Director for Media, about the challenges of running an OTT business in Thailand, Patompong Sirachairat, COO & VP of Mono Technology, repeated the earlier assertion that the main threat to the industry came from piracy. "In this country, people can get content anywhere and anytime for free," he said, "and the pirate sites' ability to provide content quickly is a real obstacle for OTT service providers." A major challenge for OTT operators was how to educate customers on the legitimate content their services can provide.

In Conversation with Kevin Clarke

Group M's CEO for Thailand and Myanmar, Kevin Clarke, pointed to the stagnant economy as the biggest factor in the recent decline in advertisement spending. "Ad spend tends to follow the trend of GDP," he said.

In addition, Clarke acknowledged that the proliferation of platforms in Thailand complicated matters. "With the must-carry rule and the increasing popularity of viewing content through social media and online video platforms such as YouTube," Clarke said, "ad-spend is being shifted out of the pay-TV environment."

For the pay-TV industry to get a higher allocation of advertising dollars, Clarke said, "It needs to demonstrate economic value, premium programme quality, up-to-date content, and overall, this should - and will - provide a pleasurable viewing experience."

OTT Captures Eyeballs - Who's Making Headway and Who's Profiting?

With so many different OTT services on the rise in Thailand, how do different service providers set themselves apart from one another? Tony Zameczkowski, Vice President, Business Development Asia, Netflix stated that there needs to be an ongoing development of exclusive local content. "Netflix is working closely with our partners in Thailand," said Zameczkowski, "We're learning from them about the best sort of content to develop to serve local audiences."

Joe Suteestarpon, CEO, Mediaplex International agreed that local content was vital to keeping subscribers happy, but stressed that the user experience was also critical. "By releasing new features and improving the payment process, we ensure that transactions are easier and more efficient," he said.

Kantar Media - 10 Golden rules to Deliver Accurate, Independent TV Ratings

Nick Burfitt, Managing Director of APAC, Kantar Media introduced the Media Research Development Association (Thailand) initiative. MRDA is a joint industry committee, whose objectives are to provide the industry with accurate data across TV viewing platforms at a reasonable cost. Viewer panels will be more comprehensive, he said, and a massive countrywide establishment survey is being geared up.

Turner Asia Pacific's David Webb acknowledged the strong industry support that MRDA has received, and asked how it planned to deal with online video viewership. "Online video will have the same measurement protocols as are currently in place for TV," Burfitt explained, "thereby ensuring better comparability between the two platforms."

Webb also asked about return-path data from pay TV operators, and whether RPD could be incorporated into the MRDA system. "Kantar has been a pioneer in developing RPD measurement systems," said Burfitt, "and we would certainly be open to exploring the integration of RPD data to the MRDA dataset."

Winning Those Eyeballs - Programming that Thais want to Watch

Panelists discussed different strategies for winning viewers in such a competitive market, and various methods of continuing to engage them beyond the traditional linear broadcast window. Soonthorn Areerak, COO, MCOT, stated "Companies need to figure out what they are good at and deliver that content on the right platform at the right time. In MCOT's case, quality news is a differentiator."

Torboon Puangmaha, Head of True Media Solutions at True Visions Group outlined their strategy of "Screen to Store", using a mobile app to deliver coupons to viewers during popular programmes. "This engages viewers and gives them something they want while they watch their programme; but it also gives brands an accountable result for their campaign," he said.

Zee Entertainment's CEO for the Middle East and Asia-Pacific, Mukund Cairae, echoed the opportunity for such in-programming activations, saying "Campaigns like this should command a significant premium because of their measureable effectiveness, but often it is difficult to convey that to marketers who are focused on cheap and easy ad campaigns." He also pointed to Zee's success with multi-platform content strategy in other markets, and emphasised their strategy of both fully re-editing content from Zee's 120-thousand-hour library while also commissioning and acquiring local content as critical to their success internationally.

As a producer also running a major channel, Chalakorn Panyashom of Workpoint Entertainment discussed his company's use of simultaneous linear broadcasting and streaming programming on Facebook Live. "You might think that watching on Facebook would lower the TV audience numbers," he said, "but what we found is that Facebook Live actually drove viewers to the linear channel." He further asserted that this intersection between social media and broadcast TV was a trend that could not be ignored.

Nielsen - Total Audience Measurement

Sinthu Peatrarut, Managing Director, Media Client Leadership, Nielsen Thailand presented an overview of the Thai TV landscape, based upon their research into audience metrics and viewing behaviour. The most popular programme genres include sports, serial dramas, kids talent shows, news, and surprisingly, government announcements. And while internet consumption in Thailand has certainly increased, TV remains the main form of media consumption.

Turner's David Webb asked about Nielsen's partnership with Facebook to provide data for its total audience rating service, and whether there might be data bias by relying on the social media giant to supplement its people-meter panels. "The panel-matching is done anonymously, in a double-blind, to ensure data privacy," Khun Sinthu said, "and there is no risk of Facebook using Nielsen data to gain a competitive advantage over existing broadcasters."

Finally, with regard to competition in the audience measurement space, Nielsen has no intentions of folding service up, is improving its coverage to meet the demands of the industry, and is confident its service offering going forward will continue to be robust.

Not All Bytes Are Created Equal

A panel of legal experts discussed the piracy problem, beginning with the observation by Michael Schlesinger, VP and Regional Counsel of the Motion Picture Association, that page views of pirate sites in Thailand are 20 times higher than those of legitimate sites - a much higher ratio than in other markets.

Suebsiri Taweepon, Partner at Tilleke & Gibbins observed that some initiatives have been taken by the government to amend Thai IP laws, but the changes so far have not been enough. Schlesinger and Matthew Kurlanzik from 21st Century Fox urged that Thailand join other countries in the region and in Europe which have introduced site blocking initiatives to reduce the number of people accessing infringing websites.

Kurlanzik pointed out that many new sources of legal online content have come online in the past two years. "This needs to continue, and people need to understand that legitimate local operators are now competing with unscrupulous pirate offshore businesses," Kurlanzik said. "Such a message should be conveyed to the government in order to begin making changes in policies."

Using Social Media to Increase Stickiness

With the increasing use of social media nowadays, it is not a surprise that broadcasting operators are also integrating social media to reach out and bring in new subscribers. Alexandre Muller, Managing Director APAC, TV5MONDE, said, "Social media is the first step for people to get comfortable and become familiar with your programs."

In Thailand, Line, Facebook and YouTube are the top social media platforms in which broadcasters use to engage their customers. Kirana Cheewachuen, Business Development for Content & Media, talked about how True, with its 100-staff social media team, uses these platforms to make program announcements, create further engagement with their subscribers and monetize their own and other's products.

Jef Lim, Vice President Production, Sony Pictures Television Networks, Asia described how social media now plays a role in every aspect of Sony's new productions. "From content conception, production and airing, social media is an integral part of every program," Lim said. He also gave examples of how, in the Amazing Race, Sony uses social media to recruit the cast, follow them on set and record their life after they have been voted off the show. Fans can now extend their engagement of the show and contestants outside of the airing on the pay-TV channel.

The panel's final conclusion: while it is hard to determine which social media platform will be dominant in the future, it is critical for operators to fully embrace whichever social media platform - or multiple platforms - their customers are using, in order to maintain audience engagement and promote their linear channels.

Closing Keynote: The NBTC's View of the Market

In his closing Keynote Presentation, Natee Sukonrat, Vice Chairman, National Broadcasting and Telecommunications Commission (NBTC) discussed how far the broadcast industry has come over the past 5 years - prior to the NBTC's formation. In those days, the industry was characterised by unlicensed television and radio operators which broadcast various kinds of illegal content and advertising, a very sloppy market indeed. The support of one another by different operators is something Natee believed to be a good step forward in order to coexist in a crowded market.

Contact:
Cynthia Wong
Director of Member Relations & Marketing
Email: 

[email protected]


+852 3929 1711

Topic: Research / Industry Report
Sectors: Media & Marketing, Broadcast, Film & Sat
http://www.acnnewswire.com
From the Asia Corporate News Network
Copyright © 2021 ACN Newswire. All rights reserved. A division of Asia Corporate News Network.