| | |
| --- | --- |
| Friday, 3 March 2017, 23:00 HKT/SGT | |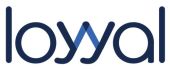 Source: Loyyal



NEW YORK, NY, Mar 3, 2017 - (ACN Newswire) -

Loyyal, the leading blockchain network for the loyalty and rewards industry, today announced a client and value-added reseller relationship with Quidam Ltd., an Asia-based (Hong Kong) provider of next generation data brokering and analytics solutions based on A.I. and blockchain technology for the media industry.

As a client, Quidam will run a number of pilots on the Loyyal platform, testing and leveraging the unique capabilities of blockchain technology for the delivery of its services as a digital marketing agency to its clients. The pilots discussed focus on mass media and global gaming companies and will become available in the first half of 2017.

Quidam will leverage Loyyal's technology with its Quidam Digital Middleware solution offering, creating a common transactional network that can be used to incentivize and recognize customers and business partners, which will drive engagement and profitability.

Loyyal's offering provides Quidam with several powerful capabilities including dynamic interoperability/scalability, real-time value transfer, security of records, programmable rewards, and improved liability management options.

With Loyyal, Quidam continues to position itself as a leading innovative digital marketing agency. Being part of the Internet of Loyalty(TM) is a movement into the technology ecosystem of tomorrow that, together with exciting innovations such as AI, VR, and IoT will transform user experience and engagement.

Following successful pilot deployment, Quidam aims to enter the Chinese market with production deployment and as a value-added reseller of Loyyal's technology offerings, so increasing the scope and client base of the Network.

"We are excited to be at the forefront of this space, and in turn to be able to offer Loyyal's technology capabilities to our clients as we expand into the Chinese market," says Philippe Wang, Deputy CEO, Quidam. "Quidam is positioned to be a leading marketing technology provider, and our relationship with Loyyal will give us a further competitive edge and a greater base of products to offer to our clients."

Greg Simon, Loyyal CEO & Co-Founder, commented "Loyyal is a global network, or 'Internet of Loyalty'. Well established bases in the US and GCC mark the beginning of our aggressive 2017 move into the Asian market. We are excited to have Quidam as a client and value-added reseller, offering the benefits of our platform to their client base. We look forward to entering the digital media industry as the potential benefits from Loyyal's blockchain-based incentification tools are incredibly transformational.

"Being part of the Loyyal Network allows Quidam to easily create new multi-party partnerships and define relationships between the parties involved, worldwide, with any industry. On top of this, the token capability of blockchain enables dynamic, personalized rewards and multi-branded programs. This is just a scratch on the surface of what is to come."

About Quidam Limited

Asia-based Quidam Limited is a cutting-edge technology company creating a "second-generation" blockchain for the media industry. Our mission is to allow content producers, video game studios, and sponsors to track, monitor and monetize the audience fanbase. Our vision: Blockchain technology will disrupt over the next 5 years the current media value chain.

Our Media Asset Class Platform is a middleware designed to assist non-technical individuals such as producers, film directors, screenwriters, or marketing directors to engage more with their audience and convert those engagements into an asset to improve their revenue. The Quidam Ltd team is made up of multicultural and passionate experts from the film, financial technology (FinTech), and digital industries. For more information please contact us at

[email protected]

.

About Loyyal

Loyyal is reinventing how loyalty is created and rewarded. Using blockchain and smart contract technology, Loyyal has built an interoperable loyalty and rewards platform to address a highly fragmented industry, and offer multiple industries an innovative way to incentivize customer behavior.

For information about Loyyal, please visit www.loyyal.com or email to

[email protected]

.
Media inquiries may be directed by email to

[email protected]

.


Topic: Press release summary
Sectors: Currencies, FinTech/Chains
http://www.acnnewswire.com
From the Asia Corporate News Network



Copyright © 2018 ACN Newswire. All rights reserved. A division of Asia Corporate News Network.