| | |
| --- | --- |
| Tuesday, 30 January 2018, 11:20 HKT/SGT | |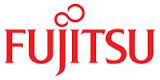 Source: Fujitsu Ltd
Optimizing ad distribution and recommendations with Fujitsu's computing architecture, which rapidly solves combinatorial optimization problems



TOKYO, Jan 30, 2018 - (JCN Newswire) -

Fujitsu Limited today announced that this month it will begin joint research with Recruit Communications Co., Ltd. with the aim of developing marketing technologies using quantum-inspired annealing technologies. The two companies seek to create more finely tuned services for Recruit Communications by using Digital Annealer, a proprietary computing architecture developed by Fujitsu Laboratories Ltd. with inspiration from quantum behavior that finds the optimal combination from a huge number of possible combinations to rapidly solve combinatorial optimization problems. For example, the distribution of ads and proposal of services will be optimized for each service user based on combinations of their various attribute data.

Background

Within the field of marketing and communications, digital marketing has become increasingly dynamic, displaying ads and delivering information based on the preferences of individuals. Recruit Communications develops these kinds of digital marketing solutions and is responsible for marketing and communications, including media production and advertising, for the variety of services offered by the Recruit Group. In the field of digital marketing, there are many combinatorial optimization problems that are difficult to solve in a practical period of time using conventional computers. For this reason, the company's attention was drawn to annealing methods, which boast the ability to rapidly solve combinatorial optimization problems, as it considered technologies that would further maximize the impact of marketing. Developed by Fujitsu Laboratories Ltd. with inspiration from quantum behavior, the Digital Annealer features proprietary computing architecture that uses conventional semiconductor technology to flexibly solve combinatorial optimization problems, which are the specialty of annealing-type quantum computers now being commercialized. As a practical technology that can rapidly perform high-precision processing while maintaining high stability compared to present quantum computing technology, the Digital Annealer will be validated for actual deployments in such fields as financial services. Applying the Digital Annealer to Recruit Communications' marketing and communications, the two companies will now begin joint research with the purpose of developing marketing technologies to maximize the impact of marketing activities.

Description of the Joint Research

The joint research will use Fujitsu's Digital Annealer with a cloud service that incorporates quantum computing software developed by 1QB Information Technologies Inc. as part of its collaboration with Fujitsu. Fujitsu Ltd. and Fujitsu Laboratories Ltd. will provide their know-how surrounding the use of the Digital Annealer technology and will incorporate its system in order to raise the efficiency of computational processing. Recruit Communications will work on the research and development of new marketing technologies that can be put to use in real business contexts based on the data and digital marketing solutions it has obtained through its marketing and communications work to date. In addition, Fujitsu and Recruit Communications will work together to develop technology to raise the utility of Digital Annealer in the marketing and communications field. Through this joint research, the two companies seek to establish new marketing technologies that dramatically improve service quality, for instance, for the services provided by the Recruit Group, optimal service proposals and ad distributions derived from combinations of data on multiple attributes of each individual, including individual preferences.

Future Plans

Fujitsu will significantly expand the number of engineers supporting applications of Digital Annealer to accelerate the use of the technology in a wide variety of industries.

About Fujitsu Ltd

Fujitsu is the leading Japanese information and communication technology (ICT) company offering a full range of technology products, solutions and services. Approximately 130,000 Fujitsu people support customers in more than 100 countries. We use our experience and the power of ICT to shape the future of society with our customers. Fujitsu Limited (TSE:6702) reported consolidated revenues of 3.9 trillion yen (US$35 billion) for the fiscal year ended March 31, 2020. For more information, please see www.fujitsu.com.

Contact:
Fujitsu Limited
Public and Investor Relations
Tel: +81-3-3215-5259
URL: www.fujitsu.com/global/news/contacts/


Source: Fujitsu Ltd
Fujitsu Ltd (TSE: 6702)
Topic: Press release summary
Sectors: Electronics, Enterprise IT
http://www.acnnewswire.com
From the Asia Corporate News Network
Copyright © 2020 ACN Newswire. All rights reserved. A division of Asia Corporate News Network.