| | |
| --- | --- |
| Thursday, 24 June 2010, 18:59 HKT/SGT | |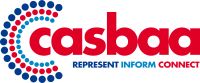 Source: CASBAA



SINGAPORE, June 24, 2010 - (ACN Newswire) -

With over 250 delegates from global and regional satellite operators, manufacturers and content providers, CASBAA concluded its 10th Satellite Industry Forum on June 14th in Singapore.

In his opening address, Osamu Inoue, Senior EVP, Group President, Satellite Business Group of SKY Perfect JSAT Corporation stressed the importance of flexibility within the satellite communications industry: "The key to our success in the long run will rely on the ability to constantly monitor and adapt to changing market dynamics." He highlighted that the industry must move forward to develop new market segments in order to continue its success.

Keynote speaker Jean-Yves Le Gall, Chairman & CEO of Arianespace addressed the importance of partnerships within the industry and welcomed the competition from other launch service providers. After the 50th Ariane 5 launch, the company is looking forward to welcoming Soyuz and, eventually Vega, into the launcher family, giving even more flexibility.

At the same time, Le Gall highlighted the challenge of recruiting the brightest and best engineers and managers to the industry: "Finding, keeping and motivating young talents in the different parts of our industry is essential for our future and I am not sure we are winning this particular battle."

The major demand drivers in the APAC region were identified during the panel sessions at the Forum. HDTV was earmarked as the key driver to push the satellite communications business forward, especially the sports content in HD. However, some broadcasters remained uncertain about the immediate returns that can be made from major investments in HD channels.

Jonathan Spink, CEO of HBO Asia said: "A lot of people built capacity on the theory that we will build HD content up. While there has not been a huge clamour for HD, we expect it will increase year by year. We will be looking to do more. It is a chicken-and-egg situation."

Referring to news channels, Ian Carroll, EVP & GM of Turner Broadcasting System pointed out that the business case for HD news channels is still difficult for some broadcasters to justify: "As soon as a news story breaks, you have a trade-off between speed and quality. Speed is still the most important thing. It is a big technical challenge to get expensive equipment operational fast in places with bad power and infrastructure."

Apart from HD, there is a lot of new business out there for the satellite industry. Christophe Bauer, VP Commercial Sales of SpaceX said that most growth will be on the fixed satellite side. Growth in DTH will continue and MSS operators will focus on the provision of data and other mobile services.

Terry Bleakley, VP Commercial Operations of MEASAT also championed DTH as a driver, especially in India where there are new licences being issued. Indonesia will also be an interesting market in the region for DTH and new channels are coming to market there.

Most broadcasters agreed that satellite remains their dominant long-haul delivery platform in the region, even though fiber alternatives may increase. During a panel discussion, Matteo Altobelli, Marketing Director of Eutelsat identified satellite technology as the best form of delivery: "Satellite has a very big advantage over wireless and wire line. It is the means to distribute your signal to millions of customers at a reasonable price."

Meanwhile, launch programmes were never far from the thoughts of delegates and speakers at the CASBAA Forum. Yin Liming, President of China Great Wall Industry Corporation announced during his keynote speech that the first flight of its new generation launch vehicle, Long March 5, is planned for 2014. The vehicle will be able to lift the world's heaviest satellites.

Speaking of the economic impact of satellite programme development on China, Yin said: "China has been working on broadband and mobile communications systems. The delivery and implementation of the telecommunications satellite programmes based on China's DFH-4 platform in Africa, South Asia and Latin America have also promoted the application of space technology in developing countries, and made contributions to the local social progress."

The challenges for the coming year rounded off the CASBAA Forum with the regional industry leaders providing predictions for the next 12 months. The potential for consolidation was highlighted by Tom Choi, CEO and Co-Founder of ABS, who confirmed that his company has been exploring potential opportunities: "There is room for consolidation. All smaller satellite operators are in a situation where they are constantly competing with the larger operators. I believe there needs to be a second round of consolidation."

"As demonstrated during last week,s CASBAA Singapore Satellite Industry Forum, we have come to a consensus that the industry continues to see robust demand. The commitment by global and regional satellite operators, satellite manufacturers and content providers remains undimmed," said Simon Twiston Davies, CEO of CASBAA.

About CASBAA

Casbaa is THE trade association for the video industry and ecosystem in Asia Pacific. It serves to make the video industry stronger and healthier through promoting the common interests of its members. Casbaa leads the fight against video piracy, publishes in-depth reports and hosts conferences and seminars aimed to support a vibrant video industry. For more information, visit www.casbaa.com.

Contact:
Helen Shek 
CASBAA Communications Manager
Tel: +852 3929 1712
Email: 

[email protected]




Source: CASBAA
Topic: Trade Show or Conference
Sectors: Broadcast
http://www.acnnewswire.com
From the Asia Corporate News Network
Copyright © 2020 ACN Newswire. All rights reserved. A division of Asia Corporate News Network.