| | |
| --- | --- |
| Monday, 26 July 2010, 13:15 HKT/SGT | |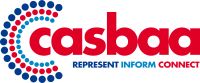 Source: CASBAA



HONG KONG, July 26, 2010 - (ACN Newswire) -

CASBAA today announced a powerful expansion of its Indian agenda with the addition of three market leaders as members of the Association.

The new CASBAA Corporate members are telecoms-to-media services specialist Bharti Airtel, leading news content provider NDTV and media and entertainment giant Star TV India.

In line with this market growth, as a regional body with a domestic agenda, CASBAA continues to increase its commitment to India through undertaking conferences, issuing reports and regularly engaging with policy-making government bodies on key industry issues.

"As a leading DTH player, we are committed to collaborating with world leaders in bringing innovative technologies," said Ajai Puri, Director & CEO - DTH, Bharti Airtel. "We are confident that CASBAA, leading the evolution of ecosystems and technologies that enable cable, satellite and broadcast industry, will impact positively on some critical structural changes to help digitize India rapidly."

K V L Narayan Rao, Group CEO and Executive Director, NDTV said: "We are delighted to become members of CASBAA. As the market-leading news broadcaster in the region, we look forward to working with CASBAA for what can only be mutual benefit."

Anupam Vasudev, EVP - Marketing, Star India added that "as the country's leading television network, we are committed to working with reputed industry bodies on initiatives that can help develop and move the broadcasting industry to the next level. We look forward to our partnership with CASBAA to create successful programs to achieve this objective."

"Certainly, the additional memberships bring extraordinary new value to CASBAA's contribution to the Indian pay-TV market," said Marcel Fenez, Chairman of CASBAA. "With our extended footprint the Association looks forward to joining hands with all its Indian members and partners."

According to Anjan Mitra, the CASBAA Executive Director, India, "as part of our communications strategy we have been telling the 'India Story' to the international broadcasting and investment communities, the new partnerships with Bharti Airtel, NDTV and Star TV India will benefit all parties."

By almost every measure India is the most dynamic pay-TV market in the world with almost 10% growth every year over the past five years. In the next 12 months it is expected to overtake China as the biggest pay-TV market in Asia.

Supported by 92 million cable and satellite (C&S) homes, including 23 million DTH households and 4 million digital cable homes, India's C&S subscriber base has grown by over 20 million in the past 12 months. The number of India's mobile subscribers stands at 617.53 million at the end of April this year, up from 601.22 million in the beginning of the month, which itself is an impressive growth story.

Other CASBAA members within India include Amarchand Mangaldas, B.A.G. Network, CONAX, IMCL (Incablenet and Indigital), Tata Sky, Zee TV and the Indian Space Research Organisation (ISRO).

About CASBAA

Casbaa is THE trade association for the video industry and ecosystem in Asia Pacific. It serves to make the video industry stronger and healthier through promoting the common interests of its members. Casbaa leads the fight against video piracy, publishes in-depth reports and hosts conferences and seminars aimed to support a vibrant video industry. For more information, visit www.casbaa.com.

Contact:
Adela Chen
Marketing & Communications Director, CASBAA
Tel: +852 3929 1711
Email: 

[email protected]



Helen Shek 
Communications Manager, CASBAA
Tel: +852 3929 1712
Email: 

[email protected]




Source: CASBAA
Topic: New market for product
Sectors: Broadcast
http://www.acnnewswire.com
From the Asia Corporate News Network
Copyright © 2020 ACN Newswire. All rights reserved. A division of Asia Corporate News Network.