Astro GS Shop taps on growth potential in Singapore to offer 24/7 shopping experience on TV, online and mobile



MALAYSIA, Oct 31, 2016 - (ACN Newswire) -

Astro Malaysia Holdings Berhard (Astro), a leading media company in Malaysia, and StarHub Cable Vision Ltd. (StarHub), a leading info-communications company in Singapore, have entered into a partnership to offer Go Shop, a 24/7 shopping destination on TV, online and mobile to customers in Singapore. Starting in November, StarHub customers will be able to enjoy a new way of shopping via informative and entertaining demonstrations on Go Shop. Go Shop is Mandarin channel (StarHub TV Channel 110), which officers customers 24/7 shopping on StarHub TV, or via any device of their choice.



Astro Partners Starhub to Offer Go Shop. From Left - Tan Tong Hai, CEO, Starhub and Dato' Rohana Rozhan, Group CEO of Astro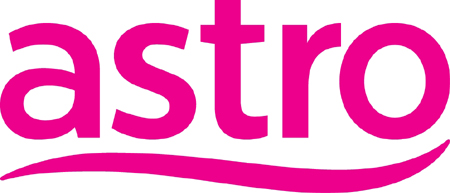 Dato' Rohana Rozhan, Group Chief Executive Officer of Astro said, "Since its launch in January 2015, Go Shop has been providing Malaysians the comfort and convenience of Home Shopping on all screens and devices. We are privileged to now extend this service to our sophisticated and affluent Singaporean neighbours through our partnership with StarHub. Our aspiration and promise is to strive to provide compelling product and value propositions, in an entertaining and informative way."

Tan Tong Hai, StarHub's Chief Executive Officer said, "We are pleased to partner Astro for the launch of Astro Go Shop on StarHub TV. As an info-communications company, we see synergy in creating a seamless and immersive shopping experience for our customers, while providing a trusted platform for businesses to reach out to a wider pool of customers beyond their shores. We have every confidence that Astro Go Shop will be a successful venture that appeals to both consumers and businesses."

Grace Lee, CEO of Astro GS Shop (AGSS) said, "We are happy to partner with StarHub, a leading consumer brand in Singapore with deep insights into customers' media consumption and purchasing habits. We look forward to a win-win collaboration with StarHub in scaling the Go Shop customer base regionally and offering Singaporean customers a new experience with the best global products and services from Korean, Singaporean and Malaysian brands."

Go Shop offers fun and entertaining 24-hour shopping experience where products and services are demonstrated, promoted and sold on multiple platforms, currently through Astro in Malaysia. Go Shop was launched in Malaysia in January 2015 on TV, online and mobile, and has attracted over 500,000 customers and a total of 75 million online and mobile page views in Malaysia.

Customers in Singapore can enjoy Go Shop via StarHub's Mandarin language Channel 110, www.goshop.com.sg, and the Go Shop mobile app, downloadable from Google Play Store for Android users and Apple app store for iOS users in November 2016.

Go Shop in Singapore is operated by Astro GS Shop Singapore Pte. Ltd, a 100% owned subsidiary of AGSS, which is a joint venture between Astro Retail Ventures Sdn Bhd - a 100% subsidiary of Astro and GS Home Shopping (GS) Inc., the global leader in TV home shopping with international presence in South Korea, Malaysia, China, India, Indonesia, Vietnam, Thailand, Turkey and Russia.

About Astro Malaysia Holdings Berhad

Astro Malaysia Holdings Berhad is a leading content and consumer group in Malaysia and Southeast Asia with a focus on the pillars of watch, listen, read and shop. With a customer base of 5.0 million residential customers or approximately 69% penetration of Malaysian TV households, Astro offers 185 TV channels, including 56 HD channels, delivered via Direct-To-Home satellite TV, IPTV and OTT platforms. Astro provides HD, 3D, PVR, VOD and IPTV services through Astro B.yond and Astro on the Go. Fulfilling its promise to bridge the digital divide for all of Malaysia, Astro introduced NJOI as an entry-level DTH satellite TV service and is the country's first non-subscription based satellite TV, offering 30 TV and 20 radio channels. Astro Radio includes Malaysia's highest rated stations across key languages and is available on both terrestrial and digital channels, reaching approximately 15.0 million weekly listeners. Its digital arm is involved in digital publishing, applications and platforms as well as publication of entertainment and lifestyle magazines locally.

Astro holds the distinction of the 'Gold' award in the Media and Entertainment category at the Putra Brand Awards for 7 consecutive years from 2010 to 2016, including the 'Brand of the Year' award in 2012, the 'Brand Icon' award in 2013 and the 'Malaysian Marketer of the Year' award in 2016.

Astro's CSR projects have been recognised by the International Business Awards (IBAs) for the fourth consecutive year. Astro was named the winner of a Bronze Stevie Award in the 2015 IBAs in the Corporate Social Responsibility Program of the Year (Asia, Australia and New Zealand) category for Astro Kasih Sports Initiative. In the 2014 IBAs, the company won a Silver Stevie Award for 'Astro Kasih Hostel and EkoVillage' project. In 2013 and 2012, Astro's 'Beautiful Malaysia: Longest Underwater Clean Up' and 'Astro Kasih Hostel' projects were awarded with a Silver Stevie Award respectively. In 2013, the Beautiful Malaysia project also set a Guinness World Record for the 'Longest Underwater Cleanup', which ran for 168 hours in Tunku Abdul Rahman Park in Sabah.

These awards are in recognition of Astro's efforts to exemplify innovation, quality and strong corporate responsibilities.

Contact:

For Media Enquiries, kindly contact:

Tammy Toh
Vice President, Group Communications
Astro Malaysia Holdings Berhad
Email : tammy_toh@astro.com.my
Mobile : +6012 322 5184


Topic: Press release summary

Source: Astro Malaysia
Sectors: E-commerce, Consumer Electronics
https://www.acnnewswire.com
From the Asia Corporate News Network
Copyright © 2021 ACN Newswire. All rights reserved. A division of Asia Corporate News Network.