| | |
| --- | --- |
| Tuesday, 11 September 2018, 18:00 HKT/SGT | |


Source: HKTDC
Industry Optimistic about Emerging Markets, India, Chinese Mainland



HONG KONG, Sept 11, 2018 - (ACN Newswire) -

The 37th edition of the HKTDC Hong Kong Watch & Clock Fair and the sixth Salon de TE concluded their five-day run (4-8 September) at the Hong Kong Convention and Exhibition Centre (HKCEC). Jointly organised by the Hong Kong Trade Development Council (HKTDC), the Hong Kong Watch Manufacturers Association Ltd and The Federation of Hong Kong Watch Trades and Industries Ltd, the events welcomed over 21,000 buyers, up 2% over last year. Satisfactory growth was recorded in buyer attendance from the Chinese mainland and emerging markets such as India, Kazakhstan, Malaysia, Mexico, the Philippines and United Arab Emirates, as well as other countries and regions including Denmark and the United States.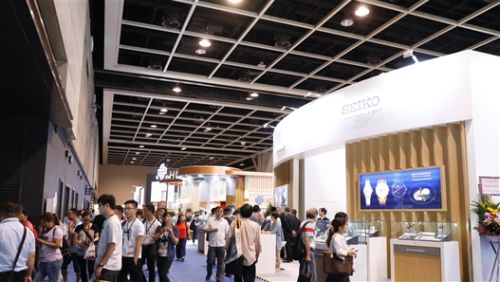 The five-day Hong Kong Watch & Clock Fair (4-8 Sept) attracts over 21,000 buyers, including many from emerging markets.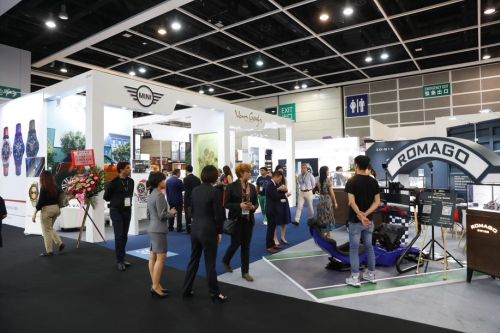 The concurrent Salon de TE showcases 140 renowned international brands and designer collections.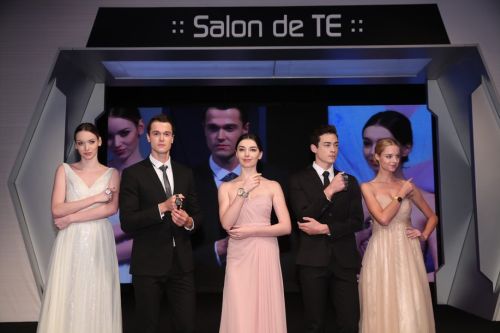 The fair features more than 30 events including seminars, product launch sessions, networking events and watch parades, assisting the industry to explore more business opportunities. Industry leaders share their insights at the Hong Kong International Watch Forum and the Asian Watch Conference.



"Amid intense industry competition, many Hong Kong companies have diversified business and risks by shifting to emerging markets as target export destinations," said HKTDC Deputy Executive Director Benjamin Chau. "To help local enterprises expand into new markets, the HKTDC organised 78 buying missions representing more than 4,400 buyers from 3,200 companies from 58 countries and regions. The fair continued to feature the OEM Smart Watches and Smart Watches zones for Hong Kong companies to showcase results of their research and development in smart watches, helping the industry move up the value chain and develop further."

Survey: 2018 Sales Seen Steady/Growing; Optimism over India, Mainland and ASEAN

The HKTDC commissioned an independent market research agency to conduct an on-site survey during the first three days of the fair (4-6 Sept), interviewing 855 buyers and exhibitors about their views on market prospects, product trends, e-commerce and sourcing patterns. About 75% of respondents anticipate steady or growing overall sales in 2018. Over half of the respondents believe the current Sino-US trade issue has no negative impact on Hong Kong's timepiece exports. Most of the respondents view India, the Chinese mainland, Association of Southeast Asian Nations (ASEAN) countries and South America as the most promising emerging markets in the next two years, while Taiwan, Hong Kong, Japan, Western Europe and North America are seen as having the best prospects among traditional markets.

Smart Watches Seen Most Popular Timepieces for 2019

In terms of product trends, smart watches(37%), quartz analogue watches(25%), automatic watches(15%) and electronic watches(11%) are viewed as the most popular categories for 2019; while smart watches(41%), casual watches(40%), fashion watches(37%) and sports watches(25%) are considered to have the biggest growth potential. Watches that can interact with smart devices (40%) are predicted by respondents to be the most prevalent product development strategies in the coming year, followed by watches that match fashion trends (31%), items with mix-and-match components (25%), limited-edition watches (24%) and those representing collaboration between brands (23%). The most popular timepiece price range in 2019 is seen to be US$51-US$100 (29%), followed by US$6-US$50 (25%) and US$100-US$200 (24%).

Tech Items Sought-after, Homegrown Brands Shine

Specialising in the design and production of smart watches, New Venture Smart Wearable Supplies (Shenzhen) Co., Ltd showcased its latest smart watches at the OEM Smart Watches zone. Maxwell Chen, Sales Director of the company, said: "We find that the demand from traditional watch buyers for smart watches is soaring, with more interest in our smart watches that come with simple functions like step counter, incoming message or call alert. Our latest models have attracted buyers from India and the United States and they will place orders soon."

Gary Ching, co-founder of Hong Kong's homegrown brand, ANPASSA, said the firm has exhibited at Salon de TE for five consecutive years because it is regarded as an important platform to promote the brand and its designs. At this year's fair, the company highlighted its "Made in Hong Kong" concept and fine craftsmanship through its products, such as a newly launched dual tourbillon watch featuring an enameled dial decorated with diamonds. This model drew considerable attention at the fair, while more than 10 new buyers from Malaysia, Romania, Singapore and Switzerland showed interest in purchasing the firm's enameled tourbillon watches and automatic watches, as well as having ANPASSA develop custom-made tourbillon watches for them.

Emerging Market Buyers Keen on Sourcing

Indonesian buyer Salim Kartono, Director of Pt. Catur Mitrajaya Lestari, said he came to the fair to look for Muslim watches and new items while meeting their partnering brand owners. He placed an order for 1,000 Muslim watches on the spot and bought some samples of couple watches and Chinese mainland-made tourbillon watches to add to his company's product portfolio. Mexican buyer Jose Palacios Pena, Director General of La Casa Del Reloj, said he revisited the fair to look for fashion watches and original equipment manufacturers of smart watches. "Up till now, I have identified three potential suppliers of fashion watches from the Chinese mainland, Hong Kong and Switzerland, and I will buy 500 pieces from each of these new suppliers."

For more comments from exhibitors and buyers, please visit: https://bit.ly/2MUUWhK (Hong Kong Watch & Clock Fair) and https://bit.ly/2Cxhald (Salon de TE)

Fair Websites
HKTDC Hong Kong Watch & Clock Fair: www.hktdc.com/fair/hkwatchfair-en
Salon de TE: http://event.hktdc.com/fair/te-en/TE/
Photo download: https://bit.ly/2CupEJP

Contact:
HKTDC's Communication and Public Affairs Department:
Sunny Ng, Tel: +852 2584 4357, Email: 

[email protected]


Joshua Cheng, Tel: +852 2584 4395, Email: 

[email protected]



Topic: Trade Show or Conference

Source: HKTDC
Sectors: Travel & Tourism, Watches & Jewelry
https://www.acnnewswire.com
From the Asia Corporate News Network
Copyright © 2021 ACN Newswire. All rights reserved. A division of Asia Corporate News Network.