TAIPEI, TW, May 23, 2023 - (ACN Newswire) - The inaugural PowerUP Asia, organized by AspenCore, publisher of EETimes Asia, EETimes India, and EDN Asia, opens tomorrow with the latest power electronics topics, including wide-band gap (WBG) devices such as gallium nitride (GaN) and silicon carbide (SiC), power semiconductors, and related technologies, in focus.
With the theme Spotlight on Asia's Power Electronics Innovations, Trends, and Developments, PowerUP Asia is a three-day virtual conference and exhibition (May 24-26, 2023) highlighting the latest technology developments, challenges, and opportunities in the power electronics sector.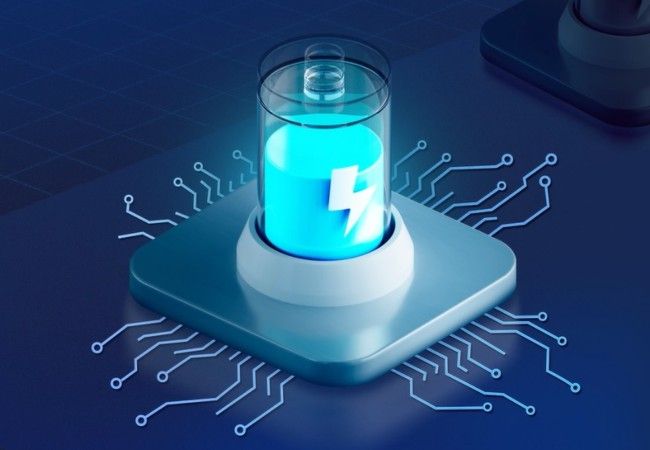 PowerUP Asia builds on the success of the established PowerUP Expo, a virtual conference and exhibition being held by Power Electronics News. Focusing on trends and innovations in this region, speakers include:
Francesco Muggeri, Vice President of Marketing & Applications, Power Discrete & Analog, APeC/China, STMicroelectronics, WBG Technologies Toward Sustainability
Alex Lidow, CEO and Co-Founder, Efficient Power Conversion (EPC), GaN Evolution – The Present and the Future
Stephen Coates, General Manager (Asia) and VP of Global Operation, GaN Systems, GaN is Pushing the Boundaries of Power Density and Efficiency
Jacky Wan, Vice President, Supplier Management & Engineering – APAC, Arrow Electronics, and Jason Khor, Senior Manager, Engineering, Arrow Electronics, Powering the Future: The Rise of Wide Bandgap Materials in Industrial, Automotive, and Renewable Energy Applications
Andrea Bricconi, Chief Commercial Officer, Cambridge GaN Devices, Powering Up the Future with GaN: Why and How GaN is Replacing Silicon in Power Conversion
Dr. Ravinder Pal Singh, Product Application Engineer, Infineon Technologies, Wide Bandgap Devices for a Greener Future
Daryl Wan, Regional Sales Director, India, ASEAN, ANZ, Analog Devices Inc., Power to Unleash Your Innovations
Mark Gerber, Sr. Director, Engineering & Technical Marketing, ASE Inc., Advanced Packaging: Enabling Greater Power Efficiency
Hyungmook Choi (Michael Choi), VP of Power Business Development, UTAC Group, Revolutionizing the Semiconductor Market: Preparing for Future Growth in Automotive, AI, and HPC with Innovative Package Development for SiC, GaN, and Silicon Devices
Gabriel Rojas, Application Engineer, Rohde & Schwarz, Best Practice on Probing with High Voltage Differential Probes
Alvin Tan, Senior Marketing Manager, NXP Semiconductors, NXP EVSE Solutions for the Future
Spotlight on WBG
The WBG market has experienced expansion and rising industrial acceptance. As technology advances, businesses are creating a wide range of products that offer advantages in a number of applications for the industrial, automotive, and consumer industries, among others. Devices such as GaN and SiC are supplying the market with the proper input by offering fresh solutions to the challenges that designers confront in an era where "efficiency" is the watchword.
At PowerUP Asia, a panel of industry experts from some of the leading companies focusing on GaN and SiC technologies will discuss the challenges that engineers currently face in a variety of application contexts, as well as the obstacles that still need to be removed for widespread adoption, to produce improved performance and lower costs that will benefit the industry as a whole.
With the theme "Recent Advances and Upcoming Challenges for Wide Bandgap Semiconductors," the panel discussion will be moderated by Eng. Maurizio Di Paolo Emilio, Ph.D., Editor-in-Chief of Power Electronics News and EEWeb, will feature the following panelists:
Andrea Bricconi, CCO, Cambridge GaN Devices
Thierry Bouchet, CEO, Wise Integration
Stephen Coates, General Manager (Asia) and VP of Global Operation, GaN Systems Inc.
Amitava Das, Co-Founder & COO, Tagore Technology
Pete Losee, Director of Technology Development, Qorvo Inc.
Francesco Muggeri, Vice President of Marketing & Applications, Power Discrete & Analog, APeC/China, STMicroelectronics
For more information and to register, visit https://ve.eetasia.com/powerup2023.
About AspenCore
AspenCore is a unique collection of brands and products that have set the standard in meeting the demands of today's engineers.
We reach over 15 million technologists, designers, engineers, and managers. We connect this electronics community to reliable news, authoritative analysis, industry trends, and daily information on new technology.
Our brands include EE Times, Electronic Products, EPSNews, ESM China, IoT Times, Power Electronics News, EDN, EEWeb, Electro Schematics, Elektroda.pl, Embedded.com, Planet Analog, and more.
For more information, visit https://aspencore.com.
Contact Person
Celia Shih
Marketing Manager
Taiwan/ASEAN Marketing and Circulation Department
T: +886 227591366 Ext. 103/222
E: celia.shih@aspencore.com
Topic: Press release summary

Source: AspenCore
Sectors: Telecoms, 5G, Trade Shows, Electronics, Cloud & Enterprise, Automotive, Wireless, Apps, Artificial Intel [AI], Automation [IoT]
https://www.acnnewswire.com
From the Asia Corporate News Network
Copyright © 2023 ACN Newswire. All rights reserved. A division of Asia Corporate News Network.