Group to sponsor laptops valued at total RM342,936 to select schools in state



PENANG, Malaysia, May 23, 2023 - (ACN Newswire) -

SNS Network (M) Sdn Bhd, a subsidiary of SNS Network Technology Berhad (Bursa: SNS, 0259), a leading provider of ICT systems and solutions, is pleased to announce a collaboration with Persatuan Kebajikan 88 Kapten Pulau Pinang (88 Captains) under the "5G Digital Library Programme" to equip schools in Penang with wireless 5G broadband connectivity.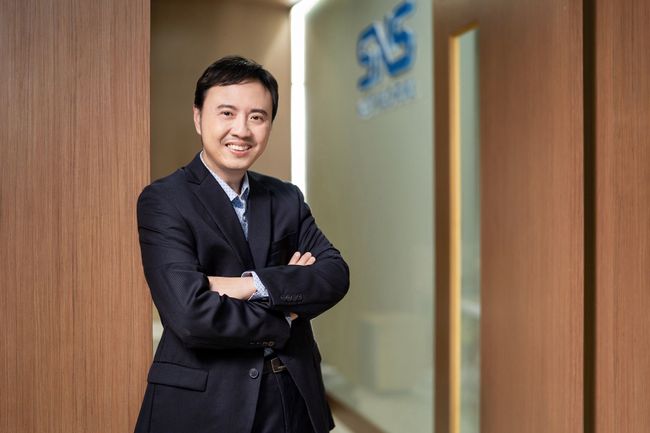 Ko Yun Hung, Managing Director of SNS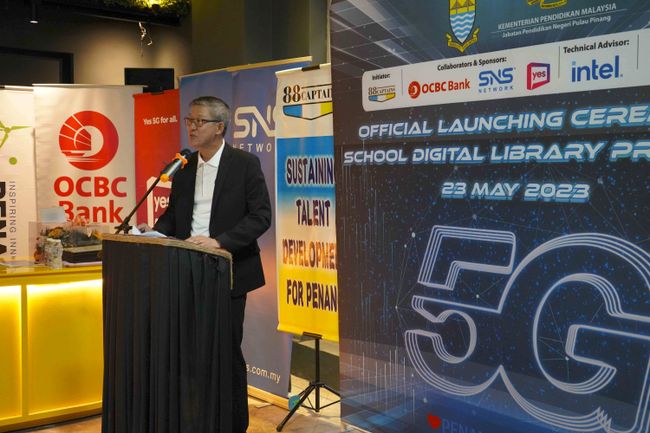 YB Dato' Seri Dr. Ooi Eng Hock, Chairman of Penang 88 Captains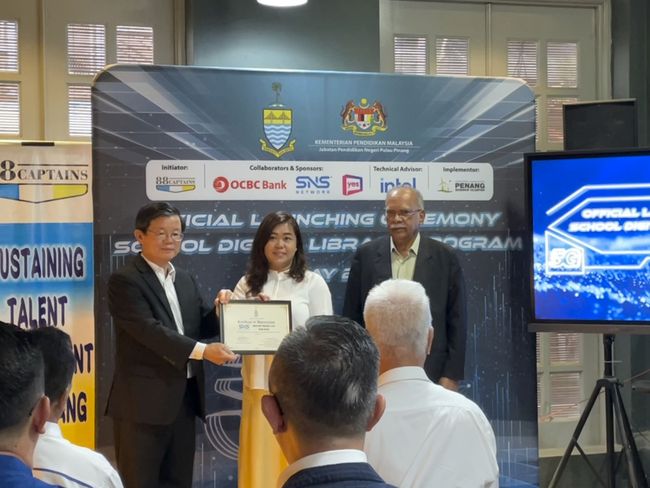 Yang Amat Berhormat Tuan Chow Kon Yeow, Penang Chief Minister; Irene Cheong Lai Keng,
Branch Manager of SNS; Yang Berhormat Prof. Dr. P.Ramasamy a/l Palanisamy,
Penang Deputy Chief Minister II [L-R]


As part of the collaboration, SNS will sponsor 264 units of JOI Classmate 10 totaling RM342,936 to 88 select schools in Penang as part of a pilot project enabling students to have better access to their school's Digital Library anytime and anywhere through provided high-speed, uninterrupted 5G broadband. Each of these school will receive a Content Access Server that can keep thousands of e-books, a modem with 5G broadband, and three units of laptops.

88 Captains is also aiming to expand the programme to all schools in the state and SNS is prepared to fully support its efforts in developing a thriving talent ecosystem in Penang. SNS believes that broadband speed is vital in today's education system while a Digital Library is important as a platform to house all the digital content for students and encourage collaboration among teachers through the Intel-based Content Access Server.

Managing Director of SNS, Ko Yun Hung said, "As a technology provider, our JOI(R) devices add value to education across the spectrum that makes the education journey more engaging, dynamic, richer, and fulfilling. We are always committed in driving positive changes in education transformation and we believe this initiative will be an effective educational foundation that will revolutionize the digital learning environment."

Chairman of Penang 88 Captains, YB Dato' Seri Dr. Ooi Eng Hock said, "Collaborations like these are the next logical step and comes on the heels of our previous cooperation with local universities to secure funding for deserving students in the state. The current 5G programme is a synthesis of the collective efforts of the respective bodies in bringing education in the state to the forefront of Industry 4.0. We are honoured to coordinate these efforts to fast-track 5G broadband connectivity in Penang's schools, and we appreciate top technology leaders such as Intel and YTL, collaborating with Penang Science Cluster, to create new and improved learning opportunities to accelerate digital transformation in education."

For more information on SNS Network and its offerings, please visit: https://www.sns.com.my/

SNS Network Technology: 0259 [BURSA: SNS], https://www.sns.com.my/

Topic: Press release summary
Source: SNS Network Technology Berhad
Sectors: Telecoms, 5G, Daily Finance, Cloud & Enterprise, Wireless, Apps, Daily News, Education, Local Biz
https://www.acnnewswire.com
From the Asia Corporate News Network



Copyright © 2023 ACN Newswire. All rights reserved. A division of Asia Corporate News Network.