| | |
| --- | --- |
| Wednesday, 5 July 2023, 11:00 HKT/SGT | |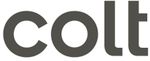 Source: Colt
Now available following successful Proof of Concept with Amazon Web Services



LONDON, July 5, 2023 - (ACN Newswire) -

Colt Technology Services, the digital infrastructure company, announced today the global availability of Colt Market Data in the Cloud, its multicast data service for Capital Markets, with leading cloud provider Amazon Web Services (AWS). The service solves a complex challenge for exchanges, prime brokers, trading firms, market data vendors and technology providers - by hosting and distributing multicast data in the cloud, without the need for conversion software. Now Capital Markets can experience the benefits of cloud, without being held back by cloud service providers' inability to support critical applications. The launch follows a successful Proof of Concept announced by Colt and AWS in October 2022 which saw Colt and AWS build virtual distribution Points of Presence (PoPs) in the AWS Cloud.

Colt provides market data feeds for equities, derivatives, commodities and FX from more than 80 exchanges and liquidity venues worldwide. Securely sending this market data to multiple parties simultaneously is a key requirement for financial exchanges, but getting this data to clients' cloud environments is complex. Existing solutions typically require conversion software to change data from multicast to unicast, adding cost and complexity as organisations rewrite and retest applications. As more and more capital markets firms migrate to the cloud, the problem becomes widespread. Colt Market Data in the Cloud solves this, enabling organisations to securely host and distribute raw multicast data directly to their customers' cloud environments in its original format, ensuring seamless integration with applications, facilitating faster times to market and improving the client experience.

At the same time, organisations benefit from end-to-end market data monitoring: Colt monitors data at the source, within the exchange colocation; in transit, as it moves through the network; and within the virtual Point of Presence.

Arthur Rank, Global Director Capital Markets Solutions, Colt Technology Services said, "Capital markets are moving more workloads to the cloud, benefiting from its agility, accessibility and speed, from enhanced security and deeper analytics, but they still face frustrating roadblocks like the problem of hosting and distributing multicast data. Partnering with AWS, we've addressed this head-on: Colt Market Data in the Cloud is a gamechanger for Capital Markets. Colt has an extensive track record in solving Capital Markets challenges in transformational and innovative ways. This is the latest example of our commitment to delivering industry-leading services and experiences for our Capital Markets clients, helping them thrive".

The launch of Colt Market Data in the Cloud with AWS is the latest in a series of partnerships and product announcements from Colt. It supports the financial market's transition to on-demand services and automation of real-time raw data and trading applications.

About Amazon Web Services

Since 2006, Amazon Web Services has been the world's most comprehensive and broadly adopted cloud. AWS has been continually expanding its services to support virtually any workload, and it now has more than 200 fully featured services for compute, storage, databases, networking, analytics, machine learning and artificial intelligence (AI), Internet of Things (IoT), mobile, security, hybrid, virtual and augmented reality (VR and AR), media, and application development, deployment, and management from 99 Availability Zones within 31 geographic regions, with announced plans for 15 more Availability Zones and five more AWS Regions in Canada, Israel, Malaysia, New Zealand, and Thailand. Millions of customers - including the fastest-growing startups, largest enterprises, and leading government agencies - trust AWS to power their infrastructure, become more agile, and lower costs. To learn more about AWS, visit aws.amazon.com.

About Colt Capital Markets

Colt's financial market solutions are underpinned by the Colt IQ Network - a 100Gbps optimised intelligent network - distributed to more than 31,000 on net buildings, 1000 data centres and hundreds of data network connection points around the globe. With flexibility and agility to meet the market's requirements, Colt continues to enhance its connectivity offering to ensure its market leadership across the world.

To find out more about Colt's Capital Market solutions, visit https://www.colt.net/solutions/capital-markets/.

About Colt Technology Services

Colt Technology Services (Colt) is a global digital infrastructure company which creates extraordinary connections to help businesses succeed. Powered by amazing people and like-minded partners, Colt is driven by its purpose: to put the power of the digital universe in the hands of its customers, wherever, whenever and however they choose.

Since 1992, Colt has set itself apart through its deep commitment to its customers, growing from its heritage in the City of London to more than 60 offices around the world. The powerful Colt IQ Network connects 222 cities and 32 countries with more than 1000 data centres, 51 Metropolitan Area Networks and over 31,000 buildings across Europe, Asia and North America's largest business hubs. Privately owned, Colt is one of the most financially sound companies in the sector.

Obsessed with delivering industry-leading customer experience, Colt is guided by its dedication to customer innovation, by its values and its responsibility to its customers, partners, people and planet. For more information, please visit www.colt.net

Press Contact:
Anne Amlot - Head of PR
+447899 950730
Anne.Amlot@colt.net

Topic: Press release summary
Source: Colt
Sectors: Telecoms, 5G, Cloud & Enterprise
https://www.acnnewswire.com
From the Asia Corporate News Network



Copyright © 2023 ACN Newswire. All rights reserved. A division of Asia Corporate News Network.