Semarang, Indonesia, Aug 15, 2023 - (ACN Newswire) -

Ganjar Pranowo, the Governor of Central Java, Indonesia, is committed to driving the development of SMEs (Small and Medium Enterprises) in the region, to reach an international level. As of Q1 2023, SME export volume from Central Java had reached US$2.5 billion, resulting in a surplus of US$708 million for the province.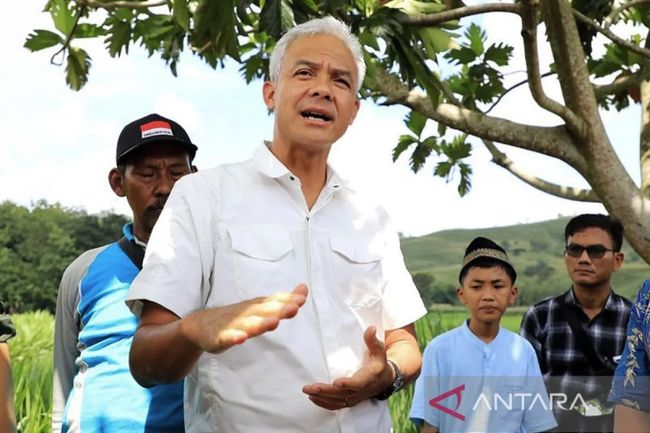 Central Java Governor Ganjar Pranowo is committed to the development of SMEs in the region, providing a learning platform 'Hetero Space' and funding 'Kredit Usaha Rakyat (KUR-People Business Loan) Super Mikro.' [Image: ANTARA]


During his two terms in office from 2013 to 2023, Ganjar facilitated the growth of SMEs through robust initiatives. One notable innovation was "Hetero Space," a creative hub addressing the educational needs of SMEs, offering knowledge on aspects such as bookkeeping, packaging, branding, and even photography skills required for product promotion.

Currently, Central Java has 3 Hetero Spaces for the development of SMEs and as a platform for young people to showcase their creativity, located in Semarang, Solo, and Banyumas. Hetero Spaces in Central Java have involved thousands of members: 3,000 members who have joined, 13,000 Hetero Space visitors, 500 local communities, 300 programs, 1,000 events, 15,000 SMEs, 2,500 startups, 100 companies, and 250,000 people have all benefited.

"When they start learning about bookkeeping, packaging, branding, and even when they want to promote their products, they need to learn photography. That's why we need a creative hub," he mentioned during 'Flexing Lokal', held by Google Indonesia and YouTube.

After providing a learning platform for SMEs, Ganjar moved to the next level by offering access to funding - a common challenge faced by SMEs when planning to expand. He launched the "Kredit Usaha Rakyat (KUR-People Business Loan) Super Mikro," providing access to capital with an interest rate of only 3% per year. Teaming up with Bank Jateng, this funding initiative assists SMEs in growing their businesses.

"Our task is to provide support. If the interest rate is at this level, it's not feasible. So, we try to assist them by implementing some policies, such as reducing the interest rate," Ganjar explained.

The decision to set the interest rate at 3% is the result of a lengthy process. Previously, the KUR interest rate was 12%, then 9%, and eventually, Central Java lowered it to 6%, surpassing the national KUR rate. Finally, Ganjar established the interest rate at only 3%.

These efforts led Central Java to become the largest distributor of KUR loans in Indonesia in 2022, with a loan distribution value of IDR 55.27 trillion (US$3.8 billion) in the previous year. "Thus, the role of the government is mainly to facilitate their growth," Ganjar stated.

Thanks to Ganjar's initiatives, SMEs in Central Java have now reached an international level. The best SME products, facilitated by Ganjar, have opportunities for export to Singapore, Japan, and even Europe. "For now, we're running this, curating it, and those who qualify, who have a strong market both nationally and internationally, we assist," Ganjar concluded.

Copyright (c) ANTARA 2023.

Topic: Press release summary
Source: Provincial Government of Central Java, Republic of Indonesia
Sectors: Media & Marketing, Daily News, ASEAN, Startups
https://www.acnnewswire.com
From the Asia Corporate News Network



Copyright © 2023 ACN Newswire. All rights reserved. A division of Asia Corporate News Network.