- Bioenergy development offers many benefits in accelerating the energy transition.



NEW DELHI, Aug 29, 2023 - (ACN Newswire) -

Pertamina will continue to develop bioenergy-based fuels, using natural resources such as sugarcane, corn, cassava, and sorghum. "Our energy will eventually be bioenergy-based, as Indonesia has abundant resources," said Nicke Widyawati, President Director of Indonesia's Pertamina.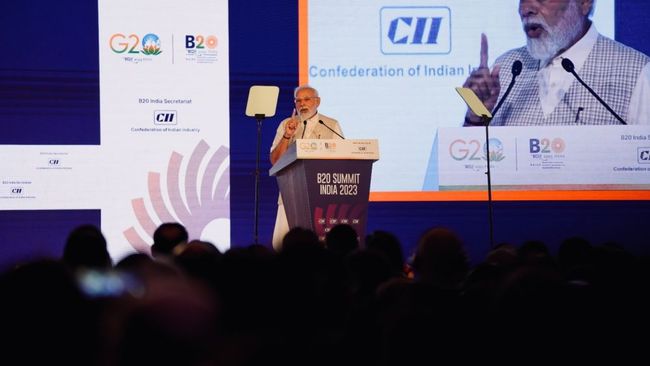 Prime Minister Modi addressing the B20 Summit India 2023 on Aug 27. Since taking the B20 mantle from Indonesia in December, 2022, India has worked with business leaders from all G20+ countries through seven task forces and two action councils.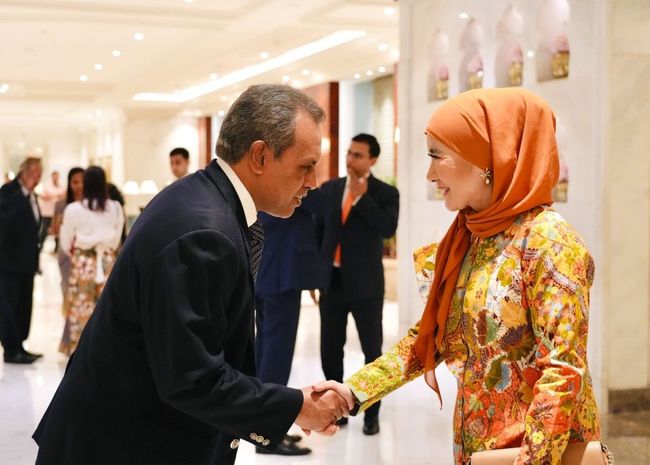 Nicke Widyawati, President Director of PT Pertamina, as Co-Chair for the B20 Task Force on Energy, Climate Change and Resource Efficiency, ensures regional continuity and follow-on from the B20 Indonesia 2022 to B20 India 2023.


"I met with several Indian bioethanol tech representatives in New Dehli as our byproducts can be processed in Indian companies, to follow-up and align our efforts."

According to Nicke, the bioenergy development offers many benefits in accelerating the energy transition. "For Pertamina, bioenergy is not only about reducing emissions but also decreasing import dependency and creating job opportunities. When we promote plantations, we increase work for a significant amount of the workforce."

Pertamina sees that to enhance energy independence, it must optimize Indonesia's natural resources. "It's truly sustainable when we have resources," she explained.

Nicke, as Co-Chair for the B20 Task Force on Energy, Climate Change and Resource Efficiency ensures continuity in agendas for B20 Bali and B20 India. Firstly, new & renewable energy. Secondly, a fair and affordable transition. Thirdly, developing countries with large populations such as India and Indonesia, must provide equal access to clean and affordable energy.

"We cannot do it alone; no country can do it alone. Hence, global cooperation is vital. Pertamina itself has initiated several endeavors in the context of global cooperation for energy transition," Nicke affirmed.

Vice President of Corporate Communication at Pertamina, Fadjar Djoko Santoso, stated that Pertamina is increasingly dedicated to developing energy transition initiatives following global trends.

"Pertamina is pursuing energy transition to achieve national energy resilience, accessibility, affordability, acceptability, and sustainability. In the short term, energy transition will not disrupt energy resilience; on the other hand, it can achieve carbon emission reduction targets," said Fadjar.

Pertamina, as a leading company in the energy transition, is committed to supporting the Net Zero Emission 2060 target by continuously promoting programs that directly impact the Sustainable Development Goals (SDGs) achievement. All these efforts align with Environmental, Social & Governance (ESG) implementation across all Pertamina's business lines and operations.

Media Contact:
Fadjar Djoko Santoso
Vice President Corporate Communication
PT Pertamina (Persero)
M: +62 813-2063-0765
E: fadjar.santoso@pertamina.com

Topic: Press release summary
Source: PT Pertamina / B20 Indonesia / B20 India 2023
Sectors: Environment, ESG, Alternative Energy, ASEAN
https://www.acnnewswire.com
From the Asia Corporate News Network



Copyright © 2023 ACN Newswire. All rights reserved. A division of Asia Corporate News Network.