| | |
| --- | --- |
| Monday, 29 October 2012, 11:40 HKT/SGT | |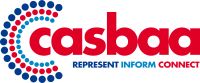 Source: CASBAA
Welcomes VTC, Sky Net, TMS and Motion Picture Association with Eutelsat and Sky News Australia upgrading to Patron Membership



HONG KONG, Oct 29, 2012 - (ACN Newswire) -

Continuing to expand the reach and diversity of its Membership, CASBAA this week welcomed Corporate Members VTC from Vietnam and Sky Net of Myanmar, as well as Hong Kong's TMS and the Motion Picture Association. Patron Member upgrades have also been registered by satellite operator Eutelsat of Paris and Sky News Australia in Sydney.

"The CASBAA membership roster increasingly reflects the growing importance of emerging markets such as Vietnam, which saw a 74% pay-TV growth between 2009 and 2011, and Myanmar, where the TV advertising market has been growing at 49% per annum over the last few years," said Simon Twiston Davies, CEO, CASBAA.

VTC Digital Television Station was launched in 2005 with nation-wide coverage and now has 20 self-produced channels plus a bouquet of international channels broadcast via satellite, DTT, analog, IPTV, Internet and cable television.

Launched in 2010, Sky Net is a Direct to Home and Multiplay Service system provided nationwide in Myanmar.

Hong Kong-based TMS designs, builds and manages mobile marketing and commerce campaigns linked to traditional advertising campaigns.

The Motion Picture Association serves as an advocate of the American motion picture, home video and television industries.

Eutelsat provides transponder capacity on 23 satellites delivering more than 2,500 television channels to over 120 million cable and satellite homes around the world.

Sky News of Australia delivers news coverage as well as an extensive line-up of national affairs programming and is a leader in digital news production and delivery.

Added Twiston Davies: "As the multichannel TV industry continues to grow (and new markets emerge as major players in the region), CASBAA's core directive to Inform, Represent and Connect plays a vital role in the continued success of all our member organisations."

For a complete list of CASBAA members and information on membership benefits, please visit http://www.casbaa.com/about-casbaa/members .

Contact:
Desmond Chung
PR & Communications Manager, CASBAA
Tel: +852-3929-1712
Email: 

[email protected]

 

Adela Chen
Director, Marketing & Communications, CASBAA
Tel: +852-3929-1711
Email: 

[email protected]



Topic: Trade Show or Conference

Source: CASBAA
Sectors: Broadcast, Film & Sat
https://www.acnnewswire.com
From the Asia Corporate News Network
Copyright © 2021 ACN Newswire. All rights reserved. A division of Asia Corporate News Network.