| | |
| --- | --- |
| Thursday, 29 November 2012, 16:20 HKT/SGT | |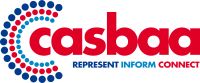 Source: CASBAA



SINGAPORE, Nov 29, 2012 - (ACN Newswire) -

CASBAA and international media and technology law firm Olswang today launched Singapore's first online directory of digital content available from legitimate sources. The pilot directory is available to all at finddigitaltv.com and allows users to search for content by genre, device or just search for content that is free.

The directory is being launched in tandem with "Digital, Legal and Anywhere TV in Singapore Today", a new report showcasing the varied and abundant audio-visual content available through non-traditional media platforms and delivery mechanisms in Singapore. In the course of researching the report, Olswang found that the offerings were far more prolific and advanced than many were aware. A key problem however appeared to be consumer-awareness of this, and the directory is therefore hoped to be a first step towards addressing this problem.

"We hope that Singaporean consumers will be pleasantly surprised at the variety and richness of legitimate services that are now available" said Elle Todd, Partner, Olswang.

The report observes that multi-screen, multi-platform offerings of legitimate programming are rapidly multiplying in the city-state. The vast majority are coming from established content providers and pay-TV platforms such as StarHub and SingTel's mio TV sometimes separately and sometimes in partnership while options not connected with existing players are still few. The other good news for consumers is that 44% of the offerings covered in the report and which appear in the directory are available free of charge.

"Viewers are increasingly consuming TV content in new and non-traditional ways prompted by increasing technology ownership and the proliferation of internet connected devices," said John Medeiros, Chief Policy Officer, CASBAA. "Singapore's combination of high broadband connectivity, affluence and multi-lingual population creates a particularly ripe environment for such new content choices."

But the report notes that while Singapore offers great opportunities as a market for such services, this growth and response to consumer demand comes with its own set of challenges.

The main challenge is the prevalence of Singaporean consumers using illegitimate video services. Although Singapore has a small population, it has the highest per capita incidence of peer-to-peer infringement of English-language TV shows in the Asia-Pacific region. Such piracy makes it difficult for new content players to enter the market, and for existing players to justify investments in new platforms.

Another issue is the regulatory 'tilted playing field' which favours foreign and illegitimate offerings over domestic options. In particular, domestic providers need to comply with various censorship rules which mean that, even when consumers can obtain the same content at the same time from Singapore-based providers, they are choosing to access uncut versions through other sources.

Digital, Legal and Anywhere TV in Singapore Today can be downloaded at
http://www.casbaa.com/publications?page=shop.product_details&flypage=flypage.tpl&product_id=103

About CASBAA

Established in 1991, CASBAA is the Association for digital multichannel TV, content, platforms, advertising and video delivery across Asia. Spanning 18 geographic markets, CASBAA and its Members reach more than 445 million connections through a footprint ranging from China to Australasia, Japan to Pakistan. The CASBAA mission is to promote the growth of multichannel TV and video content through industry information, networking exchanges and events while promoting global best practices. To view the full list of CASBAA members, and more information, please visit www.casbaa.com .

About Olswang

Olswang is an international law firm specialising in Media, Technology and Telecoms and the firm and partners are consistently ranked by various independent industry guides as leaders in their field. Olswang's clients include the leading players in the television, film, music, marketing services, newspaper and publishing industries as well as in technology and telecoms. The firm has an intimate knowledge of the sectors it works in and as well as experience of dealing with all types of TMT transactions and disputes. It has a strong reputation for its commercial approach and innovation. For more information, please visit www.olswang.com .


Contact:

Desmond Chung
PR & Communications Manager
CASBAA
Tel: +852 3929-1712
Email:

[email protected]



Adela Chen, Director
Marketing & Communications
CASBAA
Tel: +852 3929-1711
Email:

[email protected]



Topic: Trade Show or Conference
Source: CASBAA
Sectors: Broadcast, Film & Sat
https://www.acnnewswire.com
From the Asia Corporate News Network



Copyright © 2021 ACN Newswire. All rights reserved. A division of Asia Corporate News Network.