| | |
| --- | --- |
| Tuesday, 20 August 2013, 18:49 HKT/SGT | |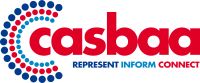 Source: CASBAA



HONG KONG, Aug 20, 2013 - (ACN Newswire) -

The CASBAA Convention this year will host Formats Asia 2013. Organized by Lightning International, the premier platform for the formats industry in Asia, will take place at the Grand Hyatt Hong Kong on October 23.

Formats Asia provides opportunities for both buyers and sellers to share successes and discuss challenges of program formats. As formats grow in importance, and become an even more vital element contributing to the success of TV channels in Asia, Formats Asia brings together content and format owners, production companies, broadcasters and advertisers into the same venue.

Topics will include:

- A focus on the current trends in Asia for format owners and producers.
- An insight into broadcasters' requirements in China, India and across the region.
- A specific session on factual, factual entertainment and drama formats.
- Showcasing some of the most recent overall format successes.
- Asian-inspired formats and how they should be exported to the rest of the world.

As well as conference discussions, there will be opportunities for networking with an in-event lunch in the ballroom for speakers and participants. Sponsors will also have the ability to highlight their shows or formats during the event.

Participation in Formats Asia is by invitation from Formats Asia or is included as part of the CASBAA Convention delegate pass.

Founder of Formats Asia James Ross, CEO of Lightning International, said: "This is a tremendous opportunity for the key content and format-related industry sectors to come together under one roof at the CASBAA Convention. Formats Asia remains an independent event, and both CASBAA and Formats Asia will benefit from synergies developed between the two".

"As TV formats continue to grow in importance, Formats Asia will be a valuable source of information for executives in the region. We are happy to work with Formats Asia this year to provide our delegates with a well-rounded view of the multichannel TV industry in the Asia Pacific," said Christopher Slaughter, CEO CASBAA.

About CASBAA Convention 2013

Themed "Change is ON THE AIR", the CASBAA flagship annual meeting brings together operators, content providers, satellite services, technology, carriers and ad agencies from across Asia and the world in lively debate and exchange of information through Keynote addresses, In Conversation sessions and panel discussions. Networking breakfasts, lunches and official receptions allow delegates to connect with their peers in informal social settings and to forge new partnerships. More information at www.casbaaconvention.com.

About LIGHTNING INTERNATIONAL

LIGHTNING INTERNATIONAL is a content distribution company. We distribute TV channels, Programmes, Movies and Formats, both within the Asia-Pacific region, and around the world. We are always looking for Channels, Programming and other content to distribute into Asia or globally. With pay TV revenues in Asia continuing to grow healthy by around 10% a year, and outstripping Europe and the U.S., we can offer a stepping stone into what is undoubtedly the fastest growing market for content owners, producers and broadcasters. The Lightning International team, have over 30 years of TV experience in Asia. We also advise and consult on a range of Content & Media Solutions, and can develop your Strategies for Asia. More information at www.lightninginternational.net.

Contact:

Amanda Yang
Lightning International 
Tel: +852 2815 1534
amanda@lightninginternational.net

Desmond Chung 
Associate Director, PR & Communications, CASBAA                        
Tel: +852 3929 1712 
desmond@casbaa.com

Topic: Trade Show or Conference

Source: CASBAA
Sectors: Broadcast, Film & Sat
https://www.acnnewswire.com
From the Asia Corporate News Network
Copyright © 2022 ACN Newswire. All rights reserved. A division of Asia Corporate News Network.