| | |
| --- | --- |
| Thursday, 5 December 2013, 12:30 HKT/SGT | |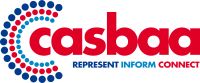 Source: CASBAA



HONG KONG, Dec 5, 2013 - (ACN Newswire) -

Media agencies in Singapore and Hong Kong regularly consider international pay-TV channels in the media mix for regional/multi-market campaigns according to a survey conducted for CASBAA by GfK Retail and Technology.

"We are encouraged to see that 67% of planners, buyers and senior management often consider pay TV when planning their media campaigns," said Christopher Slaughter, CEO, CASBAA. "Over eight in ten respondents subscribe to a pay TV/ cable service at home, so they well appreciate what our media can offer - especially how multichannel TV is able to offer custom solutions for today's media ecosystem."

Media agencies have a wide range of criteria when planning or buying TV overall, with mass reach being the top reason (73%). By comparison, targeted reach/ audience profile is seen as being important for planning and buying international pay TV/cable channels (86%), followed by audience quality (84%). Pay TV providers are also expected to perform across a wide range of important factors including cost efficiency, flexibility, post campaign evaluations, unique content and integrated solutions.

Additionally, pay TV is seen as being as easy to book as free to air TV (FTA). According to the survey results, six in ten respondents stated it was easy or very easy to do so. However, the quality of station sales staff showed quite a contrast: for FTA, the sales team responsiveness/product knowledge was only mentioned by 19% as a reason for selecting TV overall; whilst for planning and buying international pay TV/cable channels, 37% said this was important or very important.

"It takes a highly skilled pay-TV sales team to tailor integrated solutions and content to meet the needs of media agencies," said Steve Garton, GfK Head of Media, North Asia.

CASBAA commissioned GfK Retail and Technology to run the Agency Attitude Audit towards international pay TV/cable channels to survey reach, composition, engagement, proportion of budget and research used, and to find out what members of the pay-TV industry need to do more of to be selected in the media mix.

This first-of-its-kind study attracted respondents from Singapore and HK media agencies.

Contact:

Desmond Chung
Associate Director, PR & Communications, CASBAA
Tel: +852-3929-1712
Email: desmond@casbaa.com

Topic: Research / Industry Report

Source: CASBAA
Sectors: Broadcast, Film & Sat
https://www.acnnewswire.com
From the Asia Corporate News Network
Copyright © 2022 ACN Newswire. All rights reserved. A division of Asia Corporate News Network.