| | |
| --- | --- |
| Wednesday, 29 October 2014, 15:45 HKT/SGT | |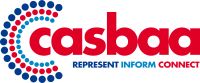 Source: CASBAA
What will the world look like beyond the boundaries of linear TV?



HONG KONG, Oct 29, 2014 - (ACN Newswire) -

The annual CASBAA Convention kicked off yesterday with a look at how the content world will change with the advent of over the top streaming services and digital content. With the theme 'Beyond the Box', the convention gathered professionals from the cable and satellite broadcast industry from key operators and technology carriers to content providers, marketers and media, to discuss the pertinent topics facing the industry right now and how Asian players in this field can adapt to stay ahead of the content game.

The 21st CASBAA Convention was officially opened by Professor K C Chan, Acting Financial Secretary, Government of Hong Kong SAR. He commenced proceedings by commenting how content, cable and satellite industry professionals now "realise the importance of thinking outside the box to recognize the opportunities beyond the box".

The inevitable change to existing business models was a key theme throughout the day. Jon Feltheimer, CEO of Lionsgate said that industry stalwarts need to recognise that "the more we hold on to the business models of today, the more we open the door to change makers and entrepreneurs of the future" whilst Andrew Rashbass, CEO of Reuters talked about the need to "develop a new business model with a fundamentally different cost basis". James Rosenstock, EVP for Discovery Corporate, underscored Discovery's views on the future delivery of content by highlighting the channel will be "agnostic about how we deliver our content".

Another core theme was responding to the appetite of the consumer. Jon Feltheimer saw their job as "to accommodate the disruptive consumer", whilst Jim Samples, President, International from Scripps Networks Interactive, commented, "whilst technology has changed, what hasn't changed is understanding the consumer and knowing what they want".

The business of content and production was also heavily discussed with the "best content knowing no boundaries" according to Jon Feltheimer. David Haslingden, CEO of NHNZ, felt that there was never a better time to be in the content production industry, "it will be the golden age of television everywhere". He talked about the opportunities for transmedia production where consumers could interact with content with their "tablets, TVs and even physical products". Jim Samples highlighted how they were looking at "producing local but scalable content" with a need to "understand the competitive market and tailor their approach accordingly". A panel discussion revealed how HBO, A+E Networks, Universal Networks International, Tata Sky and Viacom I8 Media are all making successful forays into local content with productions such as 24 India, Grace, Serangoon Road and Super Model Me. Kim Moses of Sander/Moses had a different take on local content and stated her intent to "more aggressively look at other markets [to bring their formats] to Hollywood".

The immediacy of news content was discussed by Andrew Rashbass as Reuters TV is set to launch a curated 'always-on' news channel. Andrew commented that the number of news posts online highlighted that consumers are still interested in news but that today's connected consumers no longer need a daily 9pm news fix "the future of high quality TV news has to respond to the needs of the 'always on' generation with customized content".

The piracy issue in Asia was tackled extensively with Mike Weatherley MP, Former Intellectual Property Advisor to the Prime Minister, UK Parliament, giving examples on how the UK government has taken steps to combat the piracy industry and protect intellectual property. He commented how governments couldn't win the war alone and that search engines, advertisers and even payment providers need to be accountable "follow the money has the potential to be the main disrupter of pirate sites around the world". He highlighted how the industry needs to take baby steps to solve the problem but that progress was underway. Even Google had embarked on initial discussions about what it could do to protect property rights. Stuart Rosove from Irdeto had a different view believing that piracy was yet to reach its peak stating "we will see a spike in piracy".

Technology was discussed mainly in connection to mobile video consumption. A panel to discuss the adoption of 4G offered that 4G alone was not enough; new technologies should be developed to work simultaneously with 4G to handle the amount of traffic. Tim Wai, Regional Sales Director of Ericsson, commented how they were "building up scale to handle that type of content". Nicholas Wodkte, VP of Media Solution Center, Samsung, mentioned that some players were looking at alternative "ways to circumvent the prohibitive costs of 4G". Partnering with telcos was discussed as a way for content providers to generate revenue for their content. Alex Lambeek, EVP, Mobile and Digital Partnerships, APAC, FOX International Channels, asked the burning question "how do we get consumers to pay for content?" and suggested that Hollywood producers need to get savvy about what's going on in local markets and build pay structures accordingly.

Multichannel networks also took centre stage with a look at the type of content popular on these channels and creating 'brand safety' for advertisers. Youko Tudou CEO, Victor Koo, ended the day talking about 'multiscreen convergence' and how big data has, and will, help them "tailor make and adapt our shows to our audiences much more quickly." He sees Youko Tudou "as uniquely positioned as they are at the convergence between technology and media", which helps them monetise content through their fan economy. Joint partnerships with production companies have also been a successful strategy for Youko Tudou with Koo breaking news of the company's latest venture; a collaboration with Endemol China to produce a ten-week run for Big Brother China.

CASBAA CEO, Christopher Slaughter, felt that the session provided invaluable insight into creating and managing new content platforms 'Beyond the Box', "Like any good story, the narrative of today's CASBAA Convention had a beginning, middle and end; we started with the globalisation and delivery of content, before moving on to content localisation in Asia. We then took a look at evolving business models and adapting to the growth of mobile before wrapping up with a focus on the success of one of the most prominent Asia video providers. Navigating the territory beyond linear TV offers our members a tremendous business opportunity and we hope today's sessions gave our members food for thought.

The CASBAA Convention continues today with more impressive speakers, including Danny Keens, Global Chair of TV, Twitter; Bruce Tuchman, President, AMC & Sundance Channels Global; Barry Cupples, Global CEO, Investment, Omnicom Media Group and much more.

Supporters for the CASBAA Convention 2014 include Official Entertainment Channel Partner ITV International Channels, Official Media Partner Turner Broadcasting System Asia Pacific and Sponsors ABS, Akamai, AMC, APT Satellite, ARRIS, AsiaSat, Australia News Channel, Bloomberg Television, Brightcove, Conax, Deutsche Welle, Discovery Networks Asia-Pacific, Disney, Elemental Technologies, Ericsson, Eutelsat, Fight Sports Network, FRANCE 24, HBO, InvestHK, Irdeto, Kaltura, Lightning International, MEASAT, MEZZO LIVE HD, NBCUniversal, nowTV, Playboy Plus Entertainment, PwC, RTLCBS Asia Entertainment Network, Scripps Networks Interactive, SES, Tech Storm, Time Warner, TRACE, TrueVisions and TV5MONDE.

About CASBAA

Established in 1991, CASBAA is the Association for digital multichannel TV, content, platforms, advertising and video delivery across 17 geographic markets throughout the Asia-Pacific. CASBAA and its members reach over 500 million connections within a regional footprint ranging from China to Australasia, Japan to Pakistan. The CASBAA mission is to promote the growth of multichannel TV and video content via industry information, networking exchanges and events while promoting global best practices. To view the full list of CASBAA members, and more information, please visit www.casbaa.com.

For enquiries, please contact:

Desmond Chung
Associate Director, PR & Communications, CASBAA
Tel: +852 3929-1712
Email: desmond@casbaa.com

Amy Chan/Fiona To
Ogilvy Public Relations
Tel: +852 2884 8421/ +852 2884 8521
Email: amy.chan@ogilvy.com / Fiona.to@ogilvy.com

Topic: Trade Show or Conference
Source: CASBAA
Sectors: Broadcast, Film & Sat
https://www.acnnewswire.com
From the Asia Corporate News Network



Copyright © 2021 ACN Newswire. All rights reserved. A division of Asia Corporate News Network.