| | |
| --- | --- |
| Thursday, 30 October 2014, 16:50 HKT/SGT | |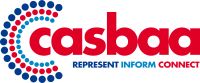 Source: CASBAA
How will consumers want their content, be informed about content and pay for content?



HONG KONG, Oct 30, 2014 - (ACN Newswire) -

The second day of the annual CASBAA Convention, 2014, saw speakers across technology, advertising and content industries take a more in-depth look at how to adapt to a future 'Beyond the Box'. As the broadcast industry moves into new forms of content delivery such as digital streaming and over-the-top services, the convention aimed to discuss these changes and how to create new business models that works for today's consumer demands.
Whilst there is a need to consider content and technologies beyond the box, the fact that linear TV would continue to be a strong presence was widely in agreement at the convention yesterday. Twitter's Global Chair of TV, Danny Keens commented that "TV was still the biggest game in town" with Barry Cupples, Global CEO, Investment, Omnicom Media Group, saying that he felt "positive about the future of TV as long as the content is good". Bruce Tuchman, President, AMC and Sundance Channels Global, discussed how the supply of narrative fiction has more than doubled in the last five years and "people were watching more TV than ever before." He felt that there was currently very little deployment of OTT, "the vast majority of the experience remains linear".

With regards to the economics of TV, John McLellan, Head of the Commercial & Media and Entertainment Department, Haldanes said that "millennials will own a TV subscription" but Sushant Sharma, Senior Business Development Manager, Accedo, argued against the economics of revenues from the likes of bundling stating "the internet will be the medium of future content delivery". Khush Kundi, Head of Compression Solutions, APAC, Ericsson, went as far as to say that TV will survive and take a leaf out of the pirates' book if they look to target a new form of consumer: "Pirates are creating new segments of customers and creating new TV platforms for the future."

Another hot topic was engagement through content and advertising consumption. During a panel session, Danny Keens discussed how there was a "bump in TV ratings of 29 per cent" due to associated Twitter conversations with research showing that viewers who were also engaging with Twitter stayed longer. In fact, Twitter's TV strategy evolved organically as they realised the huge level of interaction with TV programmes and the potential to drive tune in by connecting with audiences. Barry Cupples commented that engagement was an area where they were continually learning, and that they were "trying to find the value equation to speak to consumers who are always on".

Second screens were also discussed as an interactive advertising medium. Simeon Dawes, EVP Advertising Sales and Partnerships APAC & ME, and MD Middle East, FOX International Channels, discussed how there was a need "to really engage the viewers and provide opportunities for sponsors". Josh Black, CEO & Head of Content, GroupM Asia Pacific, talked about how the challenge for advertisers now was "getting them to add the brand where they feel it's natural and authentic." Christophe Hochart, Founder, ScanAd, highlighted how the second screen experience could even lead to one click ordering for fast food or beauty products.

The failure of existing TV measurement to demonstrate value to advertisers was discussed by Ricky Ow, President, Turner International Asia Pacific and Henry Tan, COO, Astro, with both agreeing they would commit to investing in exploring better ways of doing this. "Mad men and math men need to come together in the same room and find a breakthrough solution," said Henry Tan. Yet OTT could show how to reach specific demographics said Ricky Ow, "OTT offers a broadband model that is a way from the home to the consumer as an individual. We need to work in partnership in advertising. We need to gain trust from the consumer so they open up their wallet." To reach the consumer "we have to consider the value proposition for them," said Henry Tan.

The technology conversation focused mainly on the adoption of 4k. There was agreement that 4k certainly did provide a superior standard of visuals, "Anyone who has seen 4k will say that you can't go back," said David Habben, Chief Strategist, Media, Asia Pacific & Japan, Akamai Technologies, whilst Deepak Mathur, SVP Commercial, Asia-Pacific and Middle East, SES, thought that "4k is a fundamentally much more immersive experience, it is much closer to physically being there". There was general consensus that adoption was challenging though according to Sam Blackman, CEO and Co-Founder, Elemental Technologies, "Asia is ahead of other regions in the world for 4k proof of concepts." Deepak Mathur talked about setting standards in the industry, "we need to make sure there's no consumer confusion about what the standard is and what it represents".

Business models for OTT were also discussed. Jeremy Kung, EVP-New Media, Telekom Malaysia Berhad (TM); CEO, TM Net Sdn Bhd (TM Net), commented that their OTT efforts "are starting to head in the right direction" but that the numbers were small. They are embracing new platforms or services to take OTT forward. Janice Lee, MD, PCCW Media Group, believed that 'eventually the money will follow' and that the real winners will be content providers. Despite initial successes with OTT platforms, she saw the service as being more of a "long term game and it will take capital, resources to succeed." She felt it was a "challenge to convince advertisers of the value at present". Andreas Rudas, EVP, Regional Operations & Business Development CEE & Asia, RTL Group, predicts that RTL's OTT share will increase to 15-20% over the next four years but that the bulk of revenue would still be from linear. Amir Eilat, VP of Product Marketing, Kaltura, saw functionality as very important "content is king but the new empress is usability."

Accessibility to news via both pay-TV and OTT platforms was also discussed as the Australian News Channel announced the launch of the Australian Channel, available in Asia from yesterday. Parry Ravindranthan, MD, Bloomberg Media APAC, believed "accessibility is what's changing the bar" commenting that they take a multi-platform approach, Angelos Frangopoulos, CEO, Sky News Australia took a different approach believing that "you need to preserve the value of content; if you offer content for free, you're killing the golden goose".

Christopher Slaughter, CEO of CASBAA believed this year's convention provided invaluable insights into all aspects of creating and broadcasting content 'beyond the box', "We covered a great deal this year; looking at what consumers want, how they access and engage with what they want, and the platforms where they want it. We also dived into how to consider future business models and revenue drivers as well as the protection of intellectual property. There is no doubt that traditional TV will continue to be strong throughout the region for the foreseeable future, but there is a general consensus that disruption is imminent. Our members have welcomed the opportunity to see how the advent of content 'beyond the box' will affect them over the long term."

Supporters for the CASBAA Convention 2014 include Official Entertainment Channel Partner ITV International Channels, Official Media Partner Turner Broadcasting System Asia Pacific and Sponsors ABS, Akamai, AMC, APT Satellite, ARRIS, AsiaSat, Australia News Channel, Bloomberg Television, Brightcove, Conax, Deutsche Welle, Discovery Networks Asia-Pacific, Disney, Elemental Technologies, Ericsson, Eutelsat, Fight Sports Network, FRANCE 24, HBO, InvestHK, Irdeto, Kaltura, Lightning International, MEASAT, MEZZO LIVE HD, NBCUniversal, nowTV, Playboy Plus Entertainment, PwC, RTLCBS Asia Entertainment Network, Scripps Networks Interactive, SES, Tech Storm, Time Warner, TRACE, TrueVisions and TV5MONDE.

About CASBAA

Established in 1991, CASBAA is the Association for digital multichannel TV, content, platforms, advertising and video delivery across 17 geographic markets throughout the Asia-Pacific. CASBAA and its members reach over 500 million connections within a regional footprint ranging from China to Australasia, Japan to Pakistan. The CASBAA mission is to promote the growth of multichannel TV and video content via industry information, networking exchanges and events while promoting global best practices. To view the full list of CASBAA members, and more information, please visit www.casbaa.com.

For enquiries, please contact:

Desmond Chung
Associate Director, PR & Communications, CASBAA
Tel: +852 3929-1712
Email: desmond@casbaa.com

Amy Chan/Fiona To
Ogilvy Public Relations
Tel: +852 2884 8421/ +852 2884 8521
Email: amy.chan@ogilvy.com / Fiona.to@ogilvy.com

Topic: Trade Show or Conference
Source: CASBAA
Sectors: Broadcast, Film & Sat
https://www.acnnewswire.com
From the Asia Corporate News Network



Copyright © 2021 ACN Newswire. All rights reserved. A division of Asia Corporate News Network.