| | |
| --- | --- |
| Wednesday, 12 November 2014, 16:00 HKT/SGT | |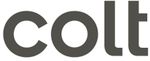 Source: Colt
Transaction expands reach of Colt's Information Delivery Platform through the complementary services of KVH, Asia's leading Information Delivery Platform, ensuring seamless services for customers of both companies



London & Tokyo, Nov 12, 2014 - (ACN Newswire) -

Colt Group S.A. (London Stock Exchange: COLT) ("Colt"), the leading information delivery platform, announced today that it has agreed to purchase 100 percent of KVH Co. Ltd. ("KVH"), Asia's leading information delivery platform, headquartered in Tokyo, the world's number one city economy, with operations in Osaka, Singapore, Hong Kong, Shanghai, Seoul and Chicago.
Colt will purchase KVH from FMR LLC, FIL and associates for a total cash consideration of JPY 18.595 billion (equivalent to EUR 130.3m[1]). This consideration is based on the adjusted consolidated balance sheet of KVH as at 31 July 2014, and will be payable in cash upon completion. Colt will fund the transaction from existing resources. Subject to Colt independent shareholder approval, the transaction is expected to close in December 2014.

The transaction supports Colt's strategy of geographic expansion to better serve the global needs of information intensive multi-national customers (MNCs). As a result of Colt's seamless delivery of network coverage across Europe and the consistent service experience, there is a growing demand for Colt to provide its products and services on a global basis. In 2013, 34.4 percent of Colt's revenue was generated by MNCs, and 92 percent of KVH's revenue was generated from MNCs (roughly half based in Japan.)

As a result of this acquisition, the geographic diversity of both companies will be increased. Colt will gain a platform to enter the Asia Pacific information and communications technology (ICT) market, which is growing at approximately 12 percent per annum, leveraging KVH's developed platform, similar to Colt's, which has opportunities for future growth. KVH's customers will also gain broader access throughout Europe through Colt's information delivery platform.

Both KVH and Colt are highly complementary businesses, with long standing management relationships. The synergies between the two businesses stem from a number of similarities between the two companies' business models, customer profiles, networks and data platforms and products, ensuring smooth integration of the two operations. Colt and KVH also share a strategy of targeting customers operating in information intensive industries, such as capital markets.

Upon completion, Edward (Ted) Higase, KVH Chief Executive Officer, and his senior management team will continue to manage KVH and will run the Asia-Pacific business of the combined group.

The Colt Board of Directors, which was advised on the transaction by Morgan Stanley, believes the transaction to be in the best interests of shareholders. Moreover, the Board, acting in its capacity as the sponsor of the transaction, considers the terms are reasonable and fair. The Board recommends that the independent shareholders vote in favour of the transaction.

Rakesh Bhasin, Colt Chief Executive Officer, said:

"I am pleased to announce our plan to acquire KVH. It is a growing business, largely focused on network and data centres in Asia. They have strong capabilities, a significant customer base and great assets, all complementary to our own. This partnership will enable Colt to offer our customers seamless solutions on a global basis and give us a solid platform for growth in Asia."

Sergio Giacoletto, Senior Independent Director, said:

"The Independent Directors of Colt unanimously believe the strategic rationale for a combination of Colt with KVH is compelling. KVH is at an exciting point in its evolution, having recently launched several strategic growth programmes that are expected to deliver sustained revenue growth and profit expansion over the medium term. The Independent Directors believe this transaction will be financially beneficial to Colt, delivering growth and value creation for all shareholders."

Ted Higase, KVH Chief Executive Officer, said:

"We are delighted to formally become part of the Colt family. The combination of our two companies will add scale, improve the competitiveness of both KVH and Colt, and be beneficial to all our customers. KVH will provide an established and successful platform - deploying its assets, relationships and people - for growth in Asia as part of a larger Colt organization. We look forward to being able to leverage Colt's operating experience, customer relationships, technology platform, and advanced processes, systems and best practices."

[1] converted into Euros based on the closing WM/Reuters Yen:Euro spot rate of 142.6647, as at 10 November 2014

About Colt Group S.A.

Colt is the information delivery platform, enabling its customers to deliver, share, process and store their vital business information. An established leader in delivering integrated network, data centre, voice and IT services to major organisations, midsized businesses and wholesale customers worldwide. Colt operates in 22 European countries with a 47,000km European network and transatlantic network capacity. Colt has metropolitan area networks in 42 major European cities with direct fibre connections over 20,000 buildings and 20 carrier neutral Colt data centres.

In addition to its direct sales capability, Colt has four indirect channels to market: Agent, Franchise, Distributor and Wholesale which includes Carriers, Service Providers, VARs and Voice Resellers. For further information, please see: http://www.colt.net/uk/en/index.htm

About KVH Co. Ltd.

KVH Co., Ltd., established in Tokyo in 1999 by Fidelity Investments, is an Asia Pacific IT Services, Network and Data Center Services Provider delivering integrated solutions and best-in-class service to its customers. As an information delivery platform, KVH owns infrastructure and provides services that enable clients to store, process, protect and deliver their vital business information.

KVH provides IT Services, Cloud Services, Data Center Services, Managed Network Services, and Professional Services. KVH has a presence in Tokyo, Yokohama, Osaka, Hong Kong, Shanghai, Singapore, Seoul/ Busan, and Chicago, and serves over 2,000 customers in broad industry segments such as financial services, manufacturing, media, gaming, and e-commerce. In revenue terms, KVH is roughly 10% the size of Colt. More information on KVH can be found at www.kvhasia.com.

For media inquiries, please contact:

Media Inquiries in HK/Singapore:
Instinctif Partners, Anne Pang
Tel: +852 3791 2287
Email: anne.pang@instinctif.com

Colt and KVH Media Inquiries in Japan:
Japan: Edelman, Saori Adachi
DDI: +81 (3) 6858 7731
Mobile: +81 (80) 8821 4369
Email: Saori.Adachi@edelman.com

Topic: Merger & Acquisition
Source: Colt
Sectors: Daily Finance, Exchanges
https://www.acnnewswire.com
From the Asia Corporate News Network



Copyright © 2022 ACN Newswire. All rights reserved. A division of Asia Corporate News Network.