| | |
| --- | --- |
| Thursday, 22 January 2015, 15:20 HKT/SGT | |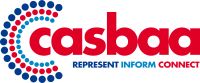 Source: CASBAA



JAKARTA, Jan 22, 2015 - (ACN Newswire) -

New research released at CASBAA's Indonesia in View 2015 conference explored funding links between the banned gambling and pornography industries, and the online piracy websites they use to attract young viewers.

During a panel discussion titled, "Following the Money: Who is profiting from the growth of online piracy in Indonesia", speakers considered a 2014 research study by a professor at Massey University in Auckland which found that 84% of advertisements on pirate websites in Indonesia are for "high risk" services, including gambling, sexual services, financial scams, and malware.

The panel discussion was a highlight of the Indonesia in View 2015 conference held by CASBAA - the Association of the Asian pay-TV industry - which featured an impressive roster of panelists and covered a wide-range of issues surrounding the growth of the TV industry in one of Asia's largest and most dynamic markets.

Panelists were unanimous that one of the greatest threats to healthy development of the television industry was the rapid growth of online piracy, alongside prevalence of more "traditional" cable piracy in Indonesia's provinces. The report was presented by Joe Welch, Co-Chairman of CASBAA's Regulatory and Antipiracy Committee, and discussed by CASBAA's Chief Policy Officer John Medeiros, Agus Mulyanto, Chairman of the Indonesian Association of Multimedia Providers (APMI), and Neil Gane, Executive Director of the Asia-Pacific Internet Centre, Motion Picture Association.

"The research results were surprising," said Medeiros. "Indonesia is a socially conservative country, and we did not expect to find such a preponderance of socially unacceptable services funding content piracy to use as a lure to attract Indonesian viewers." He noted that the largest share of the ads was from gambling websites, many based offshore, clearly targeting Indonesia as a vulnerable market.

Joe Welch, who is also Senior Vice President of Government Relations for 21st Century Fox, noted that in addition to gambling and other "high risk" ads, several "mainstream" advertisers in Indonesia are helping finance piracy by placing ads on pirate websites. "The brand advertisers may also be victims in this process," he said. "They may not want their brands associated with illegal activities, but they may be unaware of how the online advertising industry is placing their ads." He urged government, advertisers, consumer groups and the technology sector to look at overseas examples and strongly consider adopting global best practices.

Neil Gane echoed that concern. "If mainstream advertisers stay away from piracy sites, their profits dry up and their ability to conduct day-to-day operations is greatly undermined. As such, targeting the advertising dollar is key to stopping online content theft," he said. "High-risk advertising puts money directly in the pockets of online pirates and erodes away the safety afforded to children who may stumble across these websites," and said the research pointed up the dangers of the pirate websites. "These phenomena - piracy, pornography, gambling, scams - are all linked. They are part of the dark side of the internet," he said.

Agus Mulyanto, speaking as the Chairman of the Indonesian Association of Multimedia Providers (APMI) stressed that, even as online piracy grows in Indonesia's cities, where broadband is increasingly available, the biggest issue for Indonesian Pay TV operators remains traditional cable piracy, which continues to seriously damage them. (Redistribution of channels without authorization and broadcasting rights is conducted by either licensed or unlicensed cable operators, many of whom illegally retransmit both domestic and foreign programming.) He said there are more than 2000 illegal cable operators in Indonesia, both in urban areas and the countryside. Agus urged all stakeholders, including the Ministry of Communications and Information Technology, Indonesia Broadcasting Commission, and content providers to take firm action against this illegal sector.

About CASBAA

Established in 1991, CASBAA is the Association for digital multichannel TV, content, platforms, advertising and video delivery across a variety of geographic markets throughout the Asia-Pacific. CASBAA and its members reach over 500 million connections within a regional footprint ranging from China to Australasia, Japan to Pakistan. The CASBAA mission is to promote the growth of multichannel TV and video content via industry information, networking exchanges and events while promoting global best practices. To view the full list of CASBAA members, and more information, please visit www.casbaa.com.

For enquiries, please contact:
Desmond Chung
Associate Director, PR & Communications, CASBAA
Tel: +852-3929-1712
Email: desmond@casbaa.com

Topic: Trade Show or Conference
Source: CASBAA
Sectors: Broadcast, Film & Sat
https://www.acnnewswire.com
From the Asia Corporate News Network



Copyright © 2021 ACN Newswire. All rights reserved. A division of Asia Corporate News Network.