| | |
| --- | --- |
| Tuesday, 29 September 2015, 17:00 HKT/SGT | |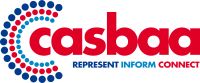 Source: CASBAA



HONG KONG, Sept 29, 2015 - (ACN Newswire) -

In a year of undeniable sea-change within the broadcast industry, the debate at this year's CASBAA Convention at its new venue at Hong Kong's Intercontinental Hotel promises to be hotter than ever. With the theme 'Making Waves', the convention has secured an impressive line up of speakers comprising of key industry players from all over the world. From global media giants such as AOL and Virgin Media to regional players such as China Media Capital, this year's convention will waste no time in getting to the heart of the most pertinent issues facing the cable and satellite industry today.

With over-the-top - or OTT - in all its forms and formats being one of the biggest stories on the broadcast industry landscape this year, the topic will take pride of place at this year's convention. Over the course of the convention, a wide range of issues related to OTT such as content, revenue-drivers, technologies, audience behaviors and regulation will be on the agenda.

"Whilst we cannot deny the role that linear TV will continue to play a role in the region, we must face the reality that OTT is here to stay and adapt accordingly," said Christopher Slaughter, CEO, CASBAA. "The simple truth is that companies that fail to evolve will be left behind. By taking a look at some of the best practices in the industry, both in our neck of the woods and further afield, it is our belief that the CASBAA Convention will help our members find ways to navigate - and even conquer - these unchartered seas."

Following an official welcome from Carrie Lam, Chief Secretary of the Hong Kong SAR Government, AOL's Digital Prophet, David Shing will kick-start proceedings with an overview of the ever-evolving landscape, focusing on how OTT is now permeating every aspect of the content industry. Giving a UK perspective, Tom Mockridge of Virgin Media will discuss how the broadcast and digital landscapes have become increasingly intertwined and how Virgin has become a leader in this space.

With news hot off the press of his new venture with Warner Bros., Li Ruigang of China Media Capital will be giving the China keynote speech. He will discuss how his investment strategy has helped establish him as one of the major players in the region bridging both the Chinese and international media landscape. Greg Beitchman from CNN and Mark Howard from Forbes will look at driving revenue streams in what is becoming an increasingly digital landscape, while content providers Alon Shtruzman from Keshet Media and Mike Hyun-dong Suh from CJ E&M will look at key trends in the content market across Asia. Covering off the latest developments in how technology is being used in the broadcast arena will be David Downey from Invidi and Sam Rogoway from Victorious. Gwynne Shotwell from SpaceX will be boldly going where no CASBAA speaker has gone before to look at how space technology will not only revolutionize the media industry but life as we know it.

This year, CASBAA will also hold an additional conference on the Monday prior to the convention at the Sheraton Hong Kong to discuss the topic 'Making Online Advertising Click'. With a view to looking at best practices in the online advertising space, Detective Chief Superintendent, David Clark from the City of London Police Force will discuss what policies have worked for them in the UK, while Dr. Paul Watters will release some updated research on the nefarious places respectable brands can appear online. A host of other speakers from the media to welfare sectors will also take part in this session.

Sponsors for the CASBAA Convention 2015 include: ABS, Accedo, Akamai, AMC, APT Satellite, AsiaSat, Brightcove, Conax, France 24, Ideal Group, InvestHK, Irdeto, ITV Choice, Kantar Media, Letv, MEASAT, MediaExcel, nowTV, PwC, RTL CBS Asia, Scripps Networks Interactive, SES, Time Warner, True Visions, Turner and TV5Monde.

For further information about the CASBAA Convention 2015, please visit www.casbaaconvention.com.

About CASBAA

CASBAA is the Asia Pacific region's largest non-profit media association, serving the multi-channel audio-visual content creation and distribution industry. Established in 1991, CASBAA has grown with the industry to include digital multichannel television, content, platforms, advertising, and video delivery. Encompassing some 500 million connections within a footprint across the region, CASBAA works to be the authoritative voice for multichannel TV; promoting even-handed and market-friendly regulation, IP protection and revenue growth for subscription and advertising, while promoting global best practices. For more information, visit www.casbaa.com

For enquiries, please contact:

Cynthia Wong
Member Relations & Marketing Director
CASBAA
Tel: +852 3929 1711
Email: cynthia@casbaa.com

Amy Chan/Lucilla Lo
Ogilvy Public Relations
Tel: +852 2884 8421/ +852 2884 8651
Email: amy.chan@ogilvy.com / lucilla.lo@ogilvy.com


Topic: Trade Show or Conference
Source: CASBAA
Sectors: Broadcast, Film & Sat
https://www.acnnewswire.com
From the Asia Corporate News Network



Copyright © 2021 ACN Newswire. All rights reserved. A division of Asia Corporate News Network.