| | |
| --- | --- |
| Thursday, 10 November 2016, 15:00 HKT/SGT | |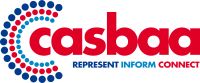 Source: CASBAA



MACAU, Nov 10, 2016 - (ACN Newswire) -

Day two of the CASBAA began with nerves on edge as the world awaited the outcome of the US Election. The focus soon turned to the issues at hand for the cable and satellite industry from the new reality for TV on the advertising landscape, the challenges for operators across the region and also content, whether global or home grown.

First order of the day was the topic of advertising. Dave Downey, CEO of INVIDI Technologies, illustrated how 'addressable' advertising could be used to predict viewing behaviors. Basil Chua, CEO from AsiaMX, talked about the need to understand viewer habits, flagging that they are watching content not devices. Both believed that the advertising formats would result in big wins for operators. Intrinsically linked to the advertising discussion is the subject of measurement and Craig Johnson, MD Media, South East Asia, Pacific and India, Nielsen highlighted some of the current challenges OTT has presented with measurement, suggesting that viewership on other devices could represent an additional 15% - 20% of media usage that is not accurately measured yet. The introduction of smart-meters could help more accurately chart multi-device viewership and content sources.

Content from Japan took the spotlight with Eriya Kawachi, Director Sales and Promotions, Club TV Japan, showcasing some platforms that have been winning in popularity outside of Japan with Club TV. Richard Woo, Consultant for WAKUWAKU JAPAN, discussed how Japanese content is well known for its creativity, uniqueness and a certain wackiness. Korean content also featured on the agenda with Miles Ki Young Choi, Founder & CEO of Bethel Group Media Contents, talking about how interactive content was key to the future, flagging interactive drama as something they were championing. Byeong-Joon Song, CEO Group 8, saw simultaneous distribution as important for Korean content, highlighting difficulties with penetrating the Chinese market and Tom Taehyun Kim, CEO & Executive Producer, K Production, confirmed that superb storytelling was of course essential for content to have wider appeal.

Creating content that consumers are passionate about was paramount for Jo Parkinson, Managing Director, Love Nature International. The production of stunning, beautiful programming that consumers care about helps Love Nature achieve global reach. Caroline Cochaux, MD France and International, Lagardere Active TV, highlighted how multi-platform synchronized content with big name brands helped them appeal to a multi-market demographic while Rian Bester, CEO of INsight, flagged how the core essence to global appeal was having the scale to expand into new markets and increase viewership.

On the flip side, Ang Hui Keng, SVP & GM, Sony Pictures Television Networks, Asia, discussed the localization of global content and what the company was doing to make global formats more relevant. Where there was a sizeable audience, resources are being ploughed into local original productions. In addition, social media production crews would film in parallel to the main show to create a wealth of social content for local audiences.

Sports content and licensing rights are always hotly debated subjects in the pay-TV arena. Neil Smythe, Head of Sport at Shotglass Media, FMUK Interactive, illustrated how its Football Republic platform steered away from rights issues in the provision of football content that focused on conversations and debate from fans and influencers on the games that complement existing sports broadcasts. Victor Cui, CEO of ONE Championship talked about how local heroes were helping to drive relevancy in Asia markets. Athletes serving as pillars of the local community helped to support this.

Another interesting slant on the content front came from Zaid Mohseni, COO, MOBY Group, who discussed the challenges of bringing news and entertainment programming to emerging markets such as Afghanistan. Social and cultural issues have a real bearing both the creation and accessibility of content. For example, foreign programming needs to be dubbed as the literacy rate is so low in Afghanistan.

The challenges facing operators were raised in two panels featuring operators including Jeremy Kung, CEO of TMNet Malaysia, Jeon Yong-Ju, CEO of D'Live Korea and Ralph Siebenaler, Digicel in one, and Meena Adnani, Content & Marketing Director, First Media (Indonesia) and Jagdish Kumar, MD & Chief Executive, Hathway Cable (India) in the other. These included figuring out what consumers wanted and providing accessibility, the need for more viewership statistics and working with operators in the OTT landscape. Once the basics in terms of stability and speed had been covered, the next step would be to offer value-added services while building a strong relationship with the customer. The operators agreed that working with their channel providers was key to building a good offering, particularly in the new normal of OTT.

Janice Lee, MD PCCW Media Group, took to the stage to discuss evolving business models in the current landscape. Whilst free TV is the engine of original production, PCCW has to balance revenues primarily with a subscription revenue model but supported by advertising. Monetization across regional markets continues to be a challenge. Taking the opposite approach, ITV, said Katherine Wen, Director of Pay TV, ITV plc & Channel Director, ITV Choice, said subscriptions only accounted for a small fraction of revenues, relying instead on advertising and revenues from original content. Both agreed that OTT presented a challenge but great opportunity for their brands.

The agenda returned to piracy with Ron Wheeler, SVP Content Protection at Fox Entertainment Group, discussing how the issue remains a pertinent threat. He flagged some initiatives such as session-based forensic watermarks that are making some headway in the fight against the pirates. The watermarks allow uploaders of illegal content to be identified and their details given to the local authorities. Enforcement support from local authorities is of course key to success here.

With CASBAA celebrating its 25th Anniversary this year, the closing panel looked at what the industry has achieved over the last quarter century, with a look to what the next five years might bring. Khush Kundi, Head of TV Solutions, APAC Ericsson, Mark Patterson, CEO APAC, GroupM, Jonathan Spink, CEO, HBO Asia, Ang Hui Keng, SVP & GM, Sony Pictures Television Networks, Asia and David Butorac raised the need to recruit younger talent to the industry and understand the millennial mindset as well as what consumers will pay for content and how to work with advances in data. Future threats to the industry such as Google and Facebook going into content production were also highlighted.

"We are delighted that our delegates found the sessions useful and informative today. We continued to debate key issues facing our members today such as evolving business models, audience measurement and piracy. Content in all its glory and formats was widely discussed today and we hope that the best-practice sharing here will inspire our members. Content still is king in our industry after all," says Christopher Slaughter, CEO of CASBAA.


The CASBAA Convention 2016 is generously supported by sponsors including: ABS, APT Satellite, AsiaSat, Australia Channel, BBC Worldwide, Brightcove, Celestial Tiger Entertainment, Cisco, CLUB TV, Conax, Deutsche Welle, Diagnal, Disney, Eutelsat, FashionTV, Fenez Media, Fox Networks Group, France 24, Haldanes, Ideal Group, INsight, InvestHK, Irdeto, Kantar Media, Leyard, Lightning International, Love Nature, Macao Trade and Investment Promotion Institute, Macau Cable TV, MEASAT, MX1, Olswang, ONE Championship, PCCW Media, RTL CBS Asia Entertainment Network, Scripps Networks Interactive Asia Pacific, SES, Sony Pictures Television, Telstra, Time Warner, TrueVisions, Turner Asia Pacific, TV5MONDE, Verimatrix, Viaccess-Orca, VICELAND and World Teleport Association.

Patrons for the CASBAA Convention 2016 include: A+E Networks, Astro, Bloomberg Television, Discovery Networks Asia-Pacific, Encompass Digital Media, HBO, INVIDI Technologies, NBCUniversal International Networks, PwC and STAR India.

For further information about the CASBAA Convention 2016, please visit www.casbaaconvention.com.

About CASBAA - www.casbaa.com

CASBAA is the association for multichannel TV in Asia. Established in 1991 CASBAA has grown with the industry to include digital multichannel television, content, platforms, advertising and video delivery. Covering Asia and encompassing some 500 million connections within a footprint across the region, CASBAA works to be the authoritative voice for multichannel TV promoting even-handed and market-friendly regulation, IP protection and revenue growth for subscription and advertising, while promoting global best practices. To view the full list of CASBAA members please visit www.casbaa.com/membership/.

Media contacts

Cynthia Wong
Member Relations & Marketing Director
CASBAA
Tel: +852 3929 1711
Email:

[email protected]



Daphne Li / Rouhui Wong
Ogilvy Public Relations
Tel: +852 2884 8227 / +852 2884 8908
Email:

[email protected]

/

[email protected]



Topic: Trade Show or Conference
Source: CASBAA
Sectors: Broadcast, Film & Sat, Satellite
https://www.acnnewswire.com
From the Asia Corporate News Network



Copyright © 2021 ACN Newswire. All rights reserved. A division of Asia Corporate News Network.