Strategic Move to Build a Proprietary Medicine Portfolio with Regional Recognition



HONG KONG, Dec 13, 2016 - (ACN Newswire) -

Jacobson Pharma Corporation Limited ("Jacobson Pharma" or the "Group"; Stock Code: 2633), a leading company engaged in the research, development, production, marketing and sale of generic drugs and proprietary Chinese medicines, today announces the acquisition of 100% interest in a Target Group (comprising "Karen Pharmaceutical Company Limited", "Vincents Pharma Trading Company Limited", and "Ho Chai Kung Medicine Manufactory Limited") which carries a heritage household brand, Ho Chai Kung, at a total consideration of HK$568 million. This acquisition, along with the Group's recent acquisition of Medipharma Limited back in October 2016, represents a major step forward in relation to Jacobson Pharma's strategic roadmap to reinforce their already strong position in the proprietary medicine market segment.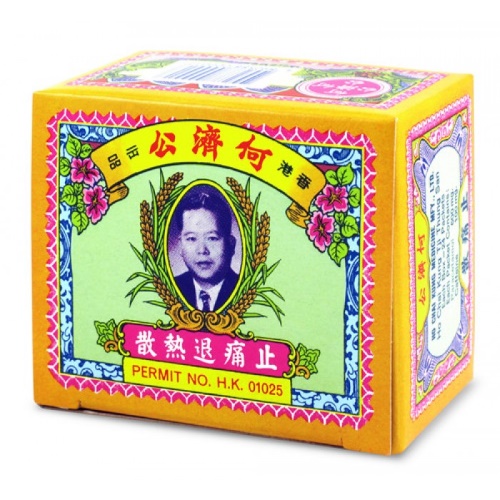 The catchy memorable advertising slogan "Fast pain relief within just five minutes" was a classic and signature branding campaign at the time. Above is one of Ho Chai Kung's most renowned proprietary medicines, Ho Chai Kung Tji Thung San.


The Target Group offers a wide range of branded medicines under the Ho Chai Kung franchise in the OTC channel, notable ones include Ho Chai Kung Tji Thung San and Ho Chai Kung Analgesic Tablets. The brand name of Ho Chai Kung was originated in the 1930's and has been enjoying a high brand awareness and a strong market position in the analgesics (pain-killer) category in Hong Kong, China and South-East Asia markets.

Ho Chai Kung is a well-known OTC brand that enjoys a strong market position and high brand awareness in the pain-killer segment thus offering Jacobson Pharma a viable platform to build a family of OTC products under the Ho Chai Kung brand franchise. It also opens a new set of opportunities for Jacobson Pharma to expand its geographical reach by leveraging its already strong market presence in proprietary medicines portfolio which carries brands like Po Chai Pills, Tong Tai Chung Woodlok Oil, Contractubex Scar Gel and Doan's Ointment.

Ho Chai Kung has a prestigious brand reputation and a long heritage in Hong Kong akin to Po Chai Pills. The memorable advertising slogan "Fast pain relief within just five minutes" was once a classic and signature branding campaign back in the 80's.

The Target Group recorded an unaudited net profit after taxation and extraordinary items of HK$35.9 million and HK$38.7 million for the financial year ended March 2015 and March 2016 respectively. The unaudited total assets and net assets of the Target Group as at 31 March 2016 were HK$82.1 million and HK$72.2 million respectively. Upon completion of the acquisition, the Target Companies will become a wholly-owned subsidiary of Jacobson Pharma and the financial results will be consolidated thereafter.

Mr. Derek Sum, Chairman and Chief Executive Officer of Jacobson Pharma said, "The acquisition of Ho Chai Kung brand reinforces Jacobson Pharma's strategy to acquire brands and businesses that provides a sound strategic fit and also complements well with the Group's product portfolios. This strategic acquisition brings together two distinctive businesses with complementary strengths, brands and cultures. It accelerates the growth momentum for our proprietary medicine business and helps create significant operational and financial synergies to the shareholders of the Group."

"The Group expects to enhance its financial profile by benefiting upon the earning visibility of the Target Group and to unlock cost synergies through consolidation of production capacities."

Contact:

Strategic Financial Relations Limited
Vicky Lee  Tel: (852) 2864 4834  Email: vicky.lee@sprg.com.hk
Angela Ng  Tel: (852) 2864 4855  Email: angela.ng@sprg.com.hk
Angel Li   Tel: (852) 2864 4859  Email: angelok.li@sprg.com.hk
Fax: (852) 2527 1196


Topic: Press release summary

Source: Jacobson Pharma Corporation Limited
Sectors: Daily Finance, Daily News, BioTech
https://www.acnnewswire.com
From the Asia Corporate News Network
Copyright © 2022 ACN Newswire. All rights reserved. A division of Asia Corporate News Network.