| | |
| --- | --- |
| Tuesday, 3 January 2017, 16:42 JST | |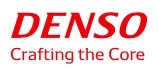 Source: Denso



TOKYO, Jan 3, 2017 - (JCN Newswire) -

DENSO Corporation has established "Crafting the Core" as its brand slogan. Beginning this month, the DENSO Group will adopt the slogan for its global operations.

This brand slogan is based on the unchanging DENSO Philosophy the company has adhered to since its founding, and expresses the vision and direction the company is striving to achieve.

We at DENSO regard the future as something for making, not for talking about. Across eras, innovation has figured in every instance of breakthrough products and equipment that has changed the course of history. And we at DENSO have devoted ourselves to creating innovative technologies and components for fulfilling core functions in breakthrough products.

The core functionality that we supply benefits from the professionalism and the commitment to conscientious manufacturing that we have nurtured at DENSO. Spawning continual innovation at DENSO is a companywide, uncompromising perfectionism in production engineering, in quality assurance, in every phase of manufacturing.

A lot of the technological advances spawned at DENSO render service behind the scenes, out of sight. But all of our advances contribute in one way or another to shaping a better world-enriching life, engendering peace of mind, safeguarding the natural environment.

Our progress has included establishing a DENSO presence around the world. And our presence will continue to broaden as we assert DENSO strengths in a growing range of product sectors. For we believe that the world awaits DENSO technology.

We will assert distinctively DENSO value in socially responsible solutions for ever-evolving needs: in mobility, in industry, in daily life.

Our product portfolio will increasingly transcend the automotive sector. But we will continue to focus in all applications on identifying and providing what is truly useful and fulfilling. And we will tap an unprecedented range of capabilities, irrespective of nationality, gender, or age.

Marshaling new concepts and redoubled passion, we will tackle the crafting of core functions for future breakthroughs. We are determined for DENSO to be, more than ever, a company that shapes a better world for future generations.

Contact:

Sadayoshi Yokoyama, Toshiko Watanabe 
DENSO CORPORATION 
Phone: 81-566-25-5594 
Fax: 81-566-25-4509 
sadayoshi_yokoyama@denso.co.jp 
toshiko_watanabe@denso.co.jp

Topic: Press release summary

Source: Denso
Sectors: Automotive
https://www.acnnewswire.com
From the Asia Corporate News Network
Copyright © 2023 ACN Newswire. All rights reserved. A division of Asia Corporate News Network.