| | |
| --- | --- |
| Monday, 16 January 2017, 19:30 HKT/SGT | |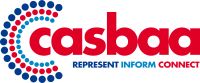 Source: CASBAA



INDIA, Jan 16, 2017 - (ACN Newswire) -

CASBAA, the Association of Asia's pay-TV Industry, today warmly applauded the judicial review now underway in India of proposed extension and tightening of India's pay-TV rate regulations.

The Madras High Court is currently reviewing the clash between the rights of copyright owners around the world and new tariff regulations proposed by the Telecom Regulatory Authority of India (TRAI). The court has ordered the TRAI not to give effect to the rules until the underlying issues are considered, with a hearing now set for January 19th.

CASBAA CEO Christopher Slaughter observed that the new rules would be a major negative factor for the business environment in the $17 billion Indian media industry. "India's pay-TV regulations have long been among the strictest in the world", he said. "The proposed new rules are highly intrusive and would make the environment much worse. Such a heavy-handed regulatory regime will inevitably hit foreign companies' interest in investing in India."

Indian law gives copyright owners the ability to price and sell their creative works. In filing the Madras suit, the petitioner broadcasting organizations denounced the TRAI regulation as contrary to these principles as enshrined in the law, and in international treaties to which India is a signatory. (The TRAI rules would establish a controlled price regime by mandating a la carte channel supply, setting the ceiling, by specific genres, that broadcasting organizations can charge to multichannel program distributors, limiting discounts, prescribing carriage fees, and stipulating a compulsory distribution fee to be paid by Broadcasting Organizations to multichannel program distributors.

CASBAA has long expressed concern about India's previous rate regulations, which included a cable retail price freeze imposed in 2004 "until the market became more competitive" and never revoked.

"Today, India's television content market is among the most competitive in the world," said Slaughter. "Modern cable MSOs, six different DTH platforms and now online OTT television are all giving Indian consumers a wide range of viewing options."

CASBAA's Chief Policy Officer John Medeiros observed that "As convergence and greater competition sweep the TV economy, other governments around the world are eliminating rate controls, to give more scope to competition among traditional and new online providers. In the last few years, Korea and Taiwan have both undertaken to liberalize their pay-TV price controls, leaving India as the last market economy in Asia with a hyper-regulatory regime. The proposed new rules would take India in the opposite direction from the rest of the world."

Contact:
Cynthia Wong
Member Relations & Marketing Director
CASBAA
Tel: +852 3929 1711
Email: 

[email protected]



Topic: Press release summary

Source: CASBAA
Sectors: Media & Marketing, Broadcast, Film & Sat, Daily News
https://www.acnnewswire.com
From the Asia Corporate News Network
Copyright © 2021 ACN Newswire. All rights reserved. A division of Asia Corporate News Network.