| | |
| --- | --- |
| Tuesday, 23 May 2017, 17:00 HKT/SGT | |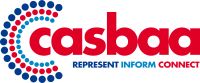 Source: CASBAA



SINGAPORE, May 23, 2017 - (ACN Newswire) -

"There have been more dramatic changes in the global satellite industry in the past two years than we have been seen in the last twenty-five" -- Steve Collar, CEO, SES Networks, at the close of the CASBAA Satellite Industry Forum 2017 in Singapore.

That comment summarized nine hours of high-octane insights, statements and data downloads testing the temperature of the Asian satellite market at CASBAA's 17th annual meeting of satellite executives, engineers and investors.

"This has been an energizing, challenging day which laid out the immediate and long-term opportunities and challenges for the satellite sector in Asia in terms of both commercial and technical issues," said CASBAA CEO, Christopher Slaughter. "We have been given a lot to think about. Innovation at every level must be at the heart of all our businesses."

According to keynote speaker Andrew Jordan, CEO of regional operator AsiaSat, video distribution via satellite represents some 70% of revenues for most GEO satellite operators in the region with Ultra High Definition (UHD) and 4K services "all the rage" despite representing a less than 20% transition from Standard Definition services in Asia. "Mobility and broadband are the latest must-have applications, driving HTS (High Throughput Satellites) which is a maturing technology with enormous promise."

The potential benefits and disadvantages of HTS and "cut-throat" competition were an overarching theme of the conference, which also covered such items as in-flight connectivity, maritime services, reusable launch vehicles, flat panel antennas, new satellite manufacturing processes and the on-going promise of the satellite market in India.

Some quotable quotes:

From the Operators
- There are 600 million households out there without TV. The opportunity for satellite remains enormous - Tom Choi, ABS
- When the millennials start families they are like the rest of US. They slump back on their settees - Andrew Jordan, AsiaSat
- If we don't play in the 5G space other technologies will take over for sure - Deepak Mathur, SES

From the Manufacturers
- Our customers are increasingly asking for Flexible, Refreshable, Blended Constellations that will last forever. It's all over the map - Dawn Harms, Boeing Satellite
- Manufacturers also need to help with the ground segment - Tony Colucci, VP Marketing & Sales, SSL
- From GEO to LEO... It's a cultural difference - Tony Colucci, SSL
- To provide for the "extended life" of a satellites (maybe to match the life of a co-located satellite) GEO manufacturers need agree on a standardized USB for in-orbit connectivity - Olivier Guilbert, Thales Alenia Space
- Now we must be "Datacentric", Tony Colucci, SSL

From the Customers
- We are now entering uncharted territory - Chris Baugh, Northern Sky Research
- Competition is fierce - PJ Beylier, Speedcast
- Consolidation is coming, but it must be at the operator level - Deepakajit Singh, Encompass Media
- Transponder costs may yet fall by 30%-40% - Deepakajit Singh, Encompass

On HTS
- HTS is the thing - Tony Colucci, SSL
- It's not just about providing highest throughput, it's about jointly driving the ecosystem to make it more efficient - Elias Zaccack, SES

On Flat Panels
- We need multi frequency, multi-beam spectrum. The ability to switch between Ka to KU via LEO or GEO is crucial - John Finney, Isotropic
- It's more complicated than almost anybody thought a few years ago - Susan Bull, Comsys
- People aren't going to buy a flat-panel antenna just because it's pretty! - Alvaro Sanchez, Intergrasys

The Launch Panel
- Our objective is to relaunch the rocket after one hour - Jonathan Hofeller, SpaceX
- Launch, Re-fuel and re-launch - Jonathan Hofeller, SpaceX
- They say there will be 24,000 LEO launches in the next while. What about space junk? - Peter Jackson, PJ Square
- Less price, more performance! That is what we will deliver - Tom Carroll, ILS International

On India
- Digitise, digitise, digitise! But when can we monetize? - Ashok Mansukhani, Hinduja Media
- India is a country where stats sarely make sense - Ashok Mansukhani
- The DTH industry will remain a volume-led market for the next 5 years - Vivek Couto, MPA

The CASBAA Satellite Industry Forum 2017 also appreciates the generous support of the sponsors for this year's event:

ABS, APSTAR, Arianespace, AsiaSat, Boeing Satellite Systems, COMSYS, Effective Space, Eutelsat, Gogo, Intergrasys, International Launch Services (ILS), Marsh, MEASAT, Newtec, NorthTelecom, SES, SKY Perfect JSAT, SpaceX and SSL.

Click here (http://casbaaevent.com/events/casbaa-satellite-industry-forum/) for the detailed programme and list of speakers.

Contact:
Cynthia Wong
Director of Member Relations & Marketing
Email: 

[email protected]



Topic: Press release summary

Source: CASBAA
Sectors: Broadcast, Film & Sat
https://www.acnnewswire.com
From the Asia Corporate News Network
Copyright © 2021 ACN Newswire. All rights reserved. A division of Asia Corporate News Network.