| | |
| --- | --- |
| Wednesday, 13 December 2017, 11:30 HKT/SGT | |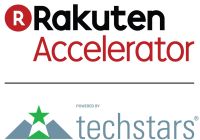 Source: Rakuten
Global accelerator program to leverage Rakuten Viber messaging platform as theme for 2018.



SINGAPORE, Dec 13, 2017 - (Media OutReach) -

Rakuten, Inc., a global innovation leader headquartered in Tokyo, and Techstars, a worldwide network aimed at helping entrepreneurs succeed, announced today the launch of Rakuten Accelerator powered by Techstars. The three-month mentorship-driven Rakuten Accelerator is aimed at providing innovative startup companies from around the world the chance to shape the future of "Messaging as a Platform" for new technologies. It includes initial funding and three months of immersed mentorship.
The inaugural class of approximately 10 startups of this accelerator program will focus on disrupting and revolutionizing how businesses and consumers use messaging to conduct business and stay connected. Areas considered for the program include: AI including chat bot, chat commerce, mobile wallet and cryptocurrency, ad tech, VR and AR solutions, voice recognition, image recognition, translation, content such as music and sports, chat based IoT, and enterprise integrated messaging. Rakuten Accelerator powered by Techstars will be hosted in Singapore, the location of Rakuten's Asia Regional Head Office.

Hiroshi Takasawa, head of Rakuten's investment arm, Rakuten Capital and newly appointed CEO, Rakuten Asia, will be one of the key executives collaborating on the global team setting the direction of the Rakuten Accelerator program. Since joining Rakuten in 2005, Takasawa has been actively leading several Fintech businesses, including venture and private equity investments and contributed to merger and acquisition deals and post-merger integration processes. Prior to holding executive positions at Rakuten Inc, Rakuten Securities and Rakuten Life Insurance, he also worked for Nomura Securities in Tokyo and New York.

"We're thrilled at the opportunity to share our business and technical expertise with the disruptive innovators of the future," said Takasawa. "Together with Techstars, an organization with a remarkable track record for developing startup talent, I am very optimistic that we can strengthen the Rakuten global ecosystem and advance the culture of open innovation."

Selected participants will receive a US$120,000 investment, access to the Techstars Network of over 5,000 founders, alumni, and mentors, and 400 perks worth over US$1 million to develop their ideas, along with mentor support from top executives and leaders from Rakuten's E-Commerce, Fintech, Digital Content, Communications, and Research and Development teams.

Participants in Rakuten Accelerator will also have access to resources from across Rakuten's global ecosystem of more than 70 services, including Rakuten Viber messaging and voice platform. With hundreds of millions of users around the world, Viber also recently become the official communication channel of FC Barcelona, Official Instant Messaging and Calling App Partner of the Golden State Warriors and an official platform for the National Basketball Association.

Just under 1,200 startups have graduated from Techstars Accelerator Programs across the world, including Sphero, SendGrid, and Temasek-backed ClassPass. On average companies who pass through a Techstars Accelerator Program go on to raise over US$2 million in outside funding.

David Brown, Co-founder and Co-CEO of Techstars said: "Partnering with global tech powerhouse Rakuten to bring a Techstars Accelerator Program to Singapore is a major milestone for us. This accelerator will be the first for Techstars in an Asian city, and ranks Singapore alongside other worldwide startup hubs like Boulder, New York, London, and Berlin. We are delighted to be able to offer an Asian accelerator, and give founders across the region the opportunity to join our worldwide network made up of tens of thousands of community leaders, founders, mentors, and investors."

Applications for Rakuten Accelerator powered by Techstars open on January 8, 2018 and the program kicks-off in July in Singapore where selected finalists will join mentors to develop their businesses and technologies. The program will conclude with a demo day in October where each company will have the opportunity to showcase their businesses and meet industry leaders and investors from around the world.

About Rakuten

Rakuten, Inc. (TSE: 4755) is a global leader in internet services that empower individuals, communities, businesses and society. Founded in Tokyo in 1997 as an online marketplace, Rakuten has expanded to offer services in e-commerce, fintech, digital content and communications to more than 1 billion members around the world. Since 2012, Rakuten has ranked in the top 30 of Forbes Magazine's annual "World's Most Innovative Companies" list. The Rakuten Group has over 14,000 employees, and operations in 29 countries and regions. For more information visit http://global.rakuten.com/corp/.

About Techstars

Techstars helps entrepreneurs succeed. Through the Techstars Worldwide Entrepreneur Network, founders and their teams connect with other entrepreneurs, experts, mentors, alumni, investors, community leaders, and corporate partners who will help their companies grow. Techstars operates four divisions: Techstars Startup Programs, Techstars Mentorship-Driven Accelerator Programs, Techstars Corporate Innovation Partnerships, and the Techstars Venture Capital Fund. Techstars Mentorship-Driven Accelerator Programs help founders do more faster and Techstars Startup Programs inspire, educate and connect entrepreneurs. Techstars Venture Capital Fund invests in the most innovative and disruptive Techstars companies to fuel their success. Techstars Corporate Innovation Partnerships helps brands supercharge growth by accelerating innovation and cultural transformation. Techstars accelerator portfolio includes more than 1,000 companies with a market cap of $9.6 billion. For more information, visit www.techstars.com.

Media Inquiries:
Rakuten
Corporate Communications Department
Email: global-pr@mail.rakuten.com
Phone: (+81) 50-5817-1104

Techstars
US Enquiries
Joanie Kindblade
Director of Marketing
Email: Joanie.Kindblade@techstars.com
Phone (+1) 303-562-6230

Asia-Pacific Enquiries
Ashford Pritchard
Email: techstars@kickercomms.com
Phone: (+61) 411-020-680

Topic: Press release summary
Source: Rakuten

https://www.acnnewswire.com
From the Asia Corporate News Network



Copyright © 2022 ACN Newswire. All rights reserved. A division of Asia Corporate News Network.