| | |
| --- | --- |
| Friday, 24 June 2011, 16:22 HKT/SGT | |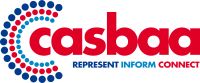 Source: CASBAA



HONG KONG, June 24, 2011 - (ACN Newswire) -

The satellite industry is poised for on-going growth in the region, according to experts at the recently concluded CASBAA Satellite Industry Forum in Singapore on 20 June 2011.

"There is booming growth for satellite services in the region especially in countries such as India, Indonesia and Vietnam for DTH," said Simon Twiston Davies, CEO, CASBAA. "Spanning 16 markets and representing 130 member companies, CASBAA remains committed to supporting the satellite industry to foster continued growth and expansion in the region."

With delegates and speakers drawn from around the world, the CASBAA Forum provided a platform for the global and regional leadership to review the key issues affecting the industry including market demands, regulatory issues and the challenges provided to the sector by other telecoms and TV distribution services.

Despite the challenges, including crowded orbital slots and new competition for vital broadcasting spectrum, the Asian market remains dynamic, driven by strong growth in the pay-TV sector. Approximately 60% of all satellite operator revenues in Asia are generated by TV distribution. The bullish prospects, supported by newly proliferating DTH platforms coupled with increasing content consumption by households in the region via IPTV, internet and wireless TV services, have produced strong demand for satellite services across Asia. Global satellite operator Intelsat announced US$2.3 billon in Asian investment just ahead of the meeting. Thailand's national champion, Thaicom has just announced a new satellite launch and global player SES reiterated its determination to grow in markets across its Asian footprint.

However, the meeting also recognised that the industry faces long-term challenges. In particular, there is a real threat to far reaching "C-band" satellite frequencies which are the foundation of broadcast content distribution in Asia. These vital C-band frequencies are under threat as governments consider assigning satellite frequencies for WiMax and other broadband wireless systems.

The CASBAA Forum heard that spectrum defense has to be viewed as a long-term campaign, and governments were urged to move wireless systems into alternative and less disruptive bands. "Otherwise there is a genuine threat to the prospects for TV distribution across Asia," continued Twiston Davies. "If we do nothing, millions of Asian consumers could lose access to the best possible entertainment, education and information services."

For more information, please visit the CASBAA Satellite Industry Forum at www.casbaa.com .

Contact:

Desmond Chung
PR & Communications Manager
CASBAA
Tel: +852 3929-1712
Email: desmond@casbaa.com
 
Adela Chen
Director, Marketing & Communications
CASBAA
Tel: +852 3929-1711
Email: adela@casbaa.com

Topic: Press release summary

Source: CASBAA
Sectors: Broadcast, Film & Sat
https://www.acnnewswire.com
From the Asia Corporate News Network
Copyright © 2021 ACN Newswire. All rights reserved. A division of Asia Corporate News Network.