| | |
| --- | --- |
| Thursday, 3 November 2011, 18:30 HKT/SGT | |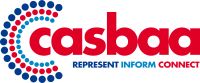 Source: CASBAA



HONG KONG, Nov 3, 2011 - (ACN Newswire) -

CASBAA today presented Richard Li Tzar Kai, Chairman of PCCW, with its Lifetime Achievement Award, for his outstanding contributions to the development of the Asian pay-TV and broadcasting industry.

"As our sector and CASBAA celebrates its 20th anniversary we are proud to recognize one of the founders of our industry in Asia," said Marcel Fenez, Chairman of CASBAA. "Richard Li has been, and continues to be, a tremendous driving force in the evolution of multichannel television across Asia with his most recent success of now TV."

In its citation of Li's achievements, CASBAA noted that in 1991 the 24-year-old Li saw the potential of an untapped regional market that provided almost zero choice for consumers and helped create a thriving and dynamic industry that is still growing today.

In receipt of the award at the closing of the CASBAA Convention 2011 in Hong Kong, Mr. Li said: "I am greatly honored to have received this award from CASBAA. I have always believed in the immense potential of the broadcasting and media industry in Asia. Twenty some years on, I am delighted to see a thriving media industry that supports growing businesses in Asia. I am especially delighted I could contribute to innovative changes through now TV which offers Hong Kong people one of the leading content-rich, quadruple play telecommunications operations in the world. And, I am thankful to my fellow team members, our partners and customers for their support and loyalty to PCCW over the years."

A broadcasting industry visionary, Richard Li foresaw an opportunity for the creative development of information and home entertainment services across Asia during the last decade of the 20th century. The result was STAR TV, Asia's first satellite-delivered multichannel TV service, which launched on the AsiaSat-1 satellite in 1991 with a reach to 50 million homes in 53 countries.

In a second project that helped alter perceptions of the possibilities for telecommunication-delivered pay-TV, in 2003 Li and his team at Hong Kong's PCCW launched the ground-breaking now TV service which has become a leading media and entertainment brand in Hong Kong with over one million subscribers, achieving the highest IPTV market penetration in the world. The service offers over 20 now branded channels and 190 world-class channels in total. Following the now TV launch, companies from around the globe flocked to Hong Kong to review the project which, in essence, kick-started the IPTV revolution still rolling out across the world today.

To view video of the award presentation, please click here. www.casbaa.com/video/casbaa-video?videoID=178070

Contact:

Desmond Chung
PR & Communications Manager, CASBAA
Desmond@casbaa.com
Tel: +852 3929 1712

Adela Chen
Director, Marketing & Communications, CASBAA
adela@casbaa.com
Tel: +852 3929 1711

Topic: Awards

Source: CASBAA
Sectors: Broadcast, Film & Sat
https://www.acnnewswire.com
From the Asia Corporate News Network
Copyright © 2021 ACN Newswire. All rights reserved. A division of Asia Corporate News Network.