| | |
| --- | --- |
| Monday, 15 May 2023, 12:44 HKT/SGT | |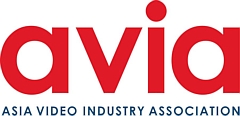 Source: AVIA



Singapore, May 15, 2023 - (ACN Newswire) -

The most recent piracy landscape consumer surveys commissioned by the Coalition Against Piracy (CAP) show that while piracy rates remain stable in many countries around Asia-Pacific, we have seen notable increases in piracy rates in Thailand and Taiwan, with a discernible increase also in Hong Kong. Notably, rights holders face challenges in procuring effective and efficient site blocking in all three of these countries. These consumer surveys acknowledge site blocking as an effective tool to mitigate piracy harm.

For those countries that are implementing site blocking effectively, there continue to be demonstrable effects in behavioral change with 62% of consumers in Indonesia and 64% in Malaysia indicating that they have changed their viewing habits as a result of pirate sites being blocked. Both of these countries have long-running, effective and efficient regulatory blocking regimes. In Singapore, one of the first countries in the region to allow rights holders to protect their content via the provision of judicial site blocking measures, it is notable that after almost ten years of this measure being in place, Singapore has the lowest percentage of consumer piracy in the region, with only 39% of consumers pirating. However there remains issues with the time and cost involved with obtaining site blocking orders in Singapore.

Encouragingly, the surveys show that regular site blocking not only stops consumers accessing pirated content online, but also drives them towards legitimate sources, with an average of 20% of consumers subscribing to paid services and an average of over 40% accessing legitimate free content services as a result of pirate sites being blocked. Furthermore, almost 50% of consumers around the region stated they would subscribe to legitimate paid online services if the content they wanted to watch was not available via a pirate source.

Awareness of the risks associated with online piracy also continues to grow, with at least 80% of consumers in every market around the region unequivocal that piracy has negative consequences. Consumers are aware that the perceived damage varies from job losses, impact on the creative industries and also the risk of malware infection on personal computers and devices.

In addition to consumers accessing pirate content via pirate streaming sites, apps or illicit streaming devices (ISDs), social media and messaging platforms providing access to pirated content continue to be a concern as one of the main sources of accessing pirate content. CAP is working with the major platforms across the region to address this issue.

Encouragingly, the survey also shows huge unmet potential as more than 60% of consumers across the region said they would subscribe to legitimate services if there was no pirate content available on social media and messaging platforms.

Matt Cheetham, General Manager of CAP, noted, "The evidence continues to show that site blocking, when implemented in an efficient and effective way, is an incredibly powerful tool to both stop online piracy, and direct consumers towards legitimate content." As with the 2022 survey, the data points towards an ongoing consumption of pirate content via social media and messaging platforms. However, Cheetham also noted, "The surveys also show the benefits of consumer education with a growing awareness amongst consumers of the negative consequences of piracy, particularly via illicit profiteering and malware."

This is the second time CAP's YouGov consumer surveys were undertaken across several countries at the same time. The surveys will continue to be repeated across the same countries annually, and in doing so, will continue to provide longitudinal analysis of consumer behavioral trends towards piracy and enforcement measures around the region.

About the Asia Video Industry Association

The Asia Video Industry Association (AVIA) is the trade association for the video industry and ecosystem in Asia Pacific. It serves to make the video industry stronger and healthier through promoting the common interests of its members. AVIA is the interlocutor for the industry with governments across the region, leads the fight against video piracy through its Coalition Against Piracy (CAP) and provides insight into the video industry through reports and conferences aimed to support a vibrant video industry.

For media enquiries and additional background please contact:
Charmaine Kwan
Head of Marketing and Communications
Email: charmaine@avia.org
Website: www.avia.org

Topic: Press release summary
Source: AVIA
Sectors: CyberSecurity, Broadcast, Film & Sat
https://www.acnnewswire.com
From the Asia Corporate News Network



Copyright © 2023 ACN Newswire. All rights reserved. A division of Asia Corporate News Network.