| | |
| --- | --- |
| Thursday, 8 June 2023, 09:00 HKT/SGT | |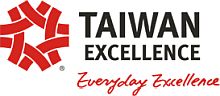 Source: TAITRA
TAITRA expands visibility in the ASEAN market for 15 participating Taiwan Excellence Award winning brands at ATxSG 2023



SINGAPORE, June 8, 2023 - (ACN Newswire) -

Taiwanese innovations were in the limelight at Asia Tech x Singapore (ATxSG) 2023, with over 30 award-winning products from 14 leading Taiwanese technology companies on display at the Taiwan Excellence Pavilion. Making its debut, Taiwan Excellence showcased cutting edge AI, Smart City, Industrial Internet of Things (IioT) and embedded systems solutions to crowds of visitors on the opening day of Asia's largest technology event.



Mr. Tung Chen-Yuan, Representative of the Taipei Representative Office in Singapore,
with the Taiwan Excellence Brands delegates at the Taiwan Excellence Pavilion


Established by the Bureau of Foreign Trade, MOEA and the Taiwan External Trade Development Council (TAITRA), Taiwan Excellence is an award-winning entity aimed at encouraging Taiwanese companies to innovate and add value to their products. Brands featured included E-Ink, Lanner, MSI, Nilvana, Planet and WebComm.

Guest of Honour, Mr. Tung Chen-Yuan, Representative of the Taipei Representative Office in Singapore, who made a special appearance at the pavilion to view the products and to speak to brand representatives said: "Taiwan Excellence is Taiwan's brand name, and I am pleased that as a key player in the global technology sector and a dominant force in the different sectors of AI, 5G technology, Smart Home Solutions and enterprise security and solutions, Taiwan is able to demonstrate its innovation capabilities at ASEAN biggest tech event. With Singapore and Taiwan being strong trade partners, this exposure will help our companies gain more visibility and serve as an important opportunity to build inroads to more business and partnership opportunities not only in Singapore but in the region."

All products and technologies at the Taiwan Excellence Pavilion have been distinguished with the Taiwan Excellence Award, the highest accolade bestowed upon Taiwan-originated products based on their excellence in design, quality, marketing, Taiwanese R&D, and manufacturing.

Said Ms Wu Yiling, Director, TAITRA Singapore: "This event is an ideal platform for us to showcase the excellence in innovation and design that Taiwanese companies can achieve to a global audience. In line with the Taiwan government's initiatives, we aim to help these innovative products and brands break into the regional market and foster greater awareness and interest in Taiwan's industries."

Mr Wang Chao Cheng, Product Manager, AIFA Technology Corp. said: "Our products have been well-established in Taiwan, and we are proud to be here representing Taiwan Excellence at ATxSG. We hope that our products will show the progress that Taiwan has made in the field of smart home technology, providing new and innovative options for buyers and consumers alike."

Crowley Wu, Vice President of Sales and Marketing, Zyxel Networks said: "During this event, we aim to showcase our technological advancements with our latest products, including the NWA50AX Access Point, the Cloud-based Smart Managed Switch GS1915-8EP, and the USG FLEX 100 firewall. As a leader in delivering secure and cloud-powered networking solutions, we are thrilled to connect with fellow innovators from around the world and exchange knowledge and experiences, as the tech industry is constantly evolving."

The Taiwan Excellence Pavilion is located at Singapore Expo, Hall 3, Booth 3L2-03, and can be visited until June 9, 2023. The Taiwan Excellence Pavilion features an interactive platform, offering visitors a close-up experience with the products on exhibit. Located strategically, the pavilion helps hightlight the innovative brilliance of Taiwanese tech leaders and bolster their brands reputation and esteem.

About Taiwan Excellence Awards

The Taiwan Excellence Awards were established by the Ministry of Economic Affairs in 1993. Every year, eligible candidates are subjected to a rigorous and stringent selection system that covers four major aspects of "R&D", "Design", "Quality" and "Marketing" to identify outstanding products that offer "Innovative Value" while satisfying the key criterion of being "made in Taiwan". Products that have been selected for the Taiwan Excellence Awards would serve as examples of the domestic industries and be promoted by the government in the international market to shape the creative image of Taiwanese businesses.

The organizers of Taiwan Excellence

- The Bureau of Foreign Trade (BOFT), which was established by the Ministry of Economic Affairs (MOEA) on January 1, 1969, is responsible for formulating Taiwan's international trade policies, promoting trade, and managing trade-related activities.

- Taiwan External Trade Development Council (TAITRA)
Founded in 1970, TAITRA is Taiwan's foremost nonprofit trade promoting organization. Sponsored by the government and industry organizations, TAITRA assists enterprises to expand their global reach. Together with Taipei World Trade Center (TWTC) and Taiwan Trade Center (TTC), TAITRA has formed a global network dedicated to promoting world trade.

For Media Enquiries
PRecious Communications for TAITRA
Tel: +65 6303 0567
Email: taitra2023@preciouscomms.com

Topic: Press release summary
Source: TAITRA
Sectors: Trade Shows, Cloud & Enterprise, Daily News, Engineering, Digitalization, Automation [IoT], Smart Cities, Manufacturing
https://www.acnnewswire.com
From the Asia Corporate News Network



Copyright © 2023 ACN Newswire. All rights reserved. A division of Asia Corporate News Network.