| | |
| --- | --- |
| Tuesday, 27 June 2023, 10:36 HKT/SGT | |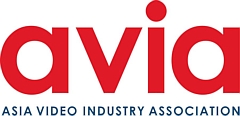 Source: AVIA
From mobile to streaming, CTV to FAST and gaming to e-commerce, diversification is the key to success in the expansive region.



Singapore, June 27, 2023 - (ACN Newswire) -

The Asia Video Summit marked a successful return to Hong Kong, with almost 300 delegates attending the conference in person and virtually.

Hosted by the Asia Video Industry Association (AVIA), the Summit conversations centred around the key themes of "The Making of Korea and the Model for Who's Next?", "Video at the Crossroads", "Technology Taking Over", "The State of Video 2023" and "The Advance of Advertising", with a special opening session to set the stage, led by Henry Tan, Special Advisor, Astro, & Chairman, Astro Awani and Vivek Couto, Executive Director, Media Partners Asia with Louis Boswell, CEO, AVIA.

While recognising there are many important and challenging issues evolving in the industry, the mood was upbeat across the two-day summit. The conversation with Couto and Tan touched upon much of this and while recognising the importance of advertising on premium video which was growing, Tan also added that there was no better business than long term subscription, even if for now the mantra of streaming companies was to give the consumer full flexibility.

Discussing how Korea had generated such success in "How The Wave Was Launched", Peter Choe, CEO, Blintn said that the Korean "export mindset" had been a key factor while Hyun Park, Producer and Advisor, Studio Dragon, said that Korean writers were very good at changing their style of storytelling to capture the market. However, the most important was to understand what the consumer wants, and that's what Korea has become so good at, added Jeeyoung Lee, GM, Korea, Warner Bros. Discovery.

This focus on content continued with local experts on Chinese and Thai entertainment. In both markets, a good ecosystem of support and incentives was welcomed to nurture local talent. Cooperation within the region could possibly push growth across Asian markets, said Desmond Chan, Deputy GM, Legal and International Operations, TVB. There was particular optimism around the prospects for Thai content, and while recognizing this, Prof. Pirongrong Ramasoota, Commissioner, The National Broadcasting and Telecommunications Commission, Thailand, stressed the importance of "light-touch governance" to allow "industry players to be more creative and innovative with their content."

The topic of monetization was also widely debated over the two days of the Summit. Gaming and e-commerce were seen as additional touchpoints and opportunities for cross-pollination with video to grow the consumer base. Ivy Wong, CEO, VS Media, shared that one-click purchase and seamless integration was what made e-commerce so successful in China, compared to other regions where consumers will have to go through several clicks to make the purchase. For William Wong, Head of Solutions Engineering, HK, Akamai Technologies, the key takeaway was not to focus on a single platform, but to diversify to capture different markets.

With the shift from linear to digital advertising, the time for CTV (Connected TV) could be upon us as "CTV is here to stay and will continue to grow. Dollars follow eyeballs. . . premium content with quality will earn more credible trust for our brands," opined Douglas Choy, GM of Inventory Development, The Trade Desk. Gavin Buxton, MD Asia, Magnite, added that collaboration was key in terms of cross measurement to take CTV onwards, with audience and ad experience being the key driver behind that.

Louis Boswell, CEO, AVIA, presented highlights from a recent commissioned research[1] that measured the impact of advertising in a premium OTT environment versus mass streaming video environments (UGC / video sharing services) including (1) consumers felt that premium OTT was higher quality (58% OTT vs 36% mass) and commanded higher attention than mass streaming video environments (49% OTT vs 35% mass); and (2) both product recall (10% uplift) and brand recall (12% uplift) were significantly higher for the same ads when shown in a premium environment.

Closing off the Summit with a positive outlook, Alexandre Muller, MD APAC, TV5MONDE, said that Asia was where there were growth and opportunities for the video industry. "There are definitely challenges but people are excited because we are looking for solutions," said Roger Tong, CEO, AsiaSat. "The bright spot is the diversity that we are seeing. . . There is so much diversity that it allows us to be more creative and if we maintain our creativity in solving the problems, then we will be able to perform better," concluded Tong.

The Asia Video Summit is proudly supported by Lead Sponsor Create Hong Kong of the Government of the Hong Kong Special Administrative Region, Gold Sponsors BytePlus, InvestHK, INVIDI, Irdeto, Warner Brother Discovery and Silver Sponsors AsiaSat, Broadpeak, Endeavor Streaming, FashionTV, France24, Lightning, Magnite, MEASAT, Nagra, Paramount, Publica.

(1) Full release, https://bit.ly/442EnUK, with a link to the presentation on research data and methodology.

About the Asia Video Industry Association

The Asia Video Industry Association (AVIA) is the trade association for the video industry and ecosystem in Asia Pacific. It serves to make the video industry stronger and healthier through promoting the common interests of its members. AVIA is the interlocutor for the industry with governments across the region, leads the fight against video piracy through its Coalition Against Piracy (CAP) and provides insight into the video industry through reports and conferences aimed to support a vibrant video industry.

For media enquiries and additional background information, please contact:

Charmaine Kwan
Head of Marketing and Communications
Email: charmaine@avia.org
Website: www.avia.org |LinkedIn: www.linkedin.com/company/asiavideoia |Twitter: @AsiaVideoIA

Topic: Press release summary
Source: AVIA
Sectors: Trade Shows, Broadcast, Film & Sat
https://www.acnnewswire.com
From the Asia Corporate News Network



Copyright © 2023 ACN Newswire. All rights reserved. A division of Asia Corporate News Network.