| | |
| --- | --- |
| Thursday, 29 June 2023, 20:00 HKT/SGT | |


Source: HKTDC
Ticket holders to the fair, themed Children's and Young Adult Literature, can also enjoy Sports and Leisure Expo, and World of Snacks



HONG KONG, June 29, 2023 - (ACN Newswire) -

The 33rd HKTDC Hong Kong Book Fair, organised by the Hong Kong Trade Development Council (HKTDC), will run from 19 to 25 July (Wednesday to Tuesday) at the Hong Kong Convention and Exhibition Centre (HKCEC). With the theme of Children's and Young Adult Literature, the Book Fair will showcase children's and young adults' literature, explore the depth of it and promote the fun of reading in the city, echoing the tagline Reading the World: The Joy of Reading for Children and Youth. This year's Book Fair has invited acclaimed writers and speakers and organised more than 600 seminars and cultural activities. It will run in parallel with the HKTDC Hong Kong Sports and Leisure Expo and HKTDC World of Snacks, altogether attracting about 760 exhibitors, offering visitors three times the enjoyment on a single ticket.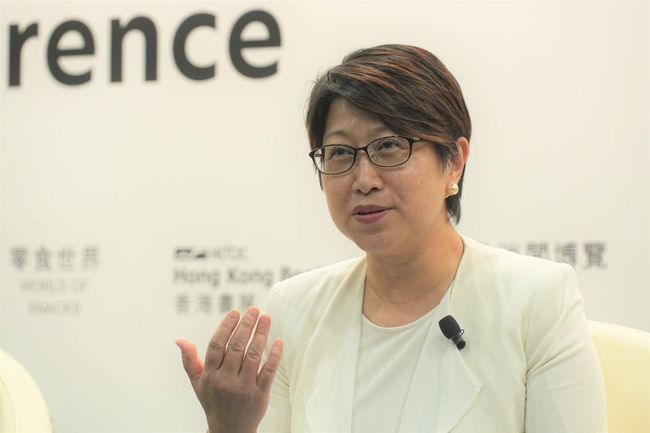 Sophia Chong, Deputy Executive Director of the HKTDC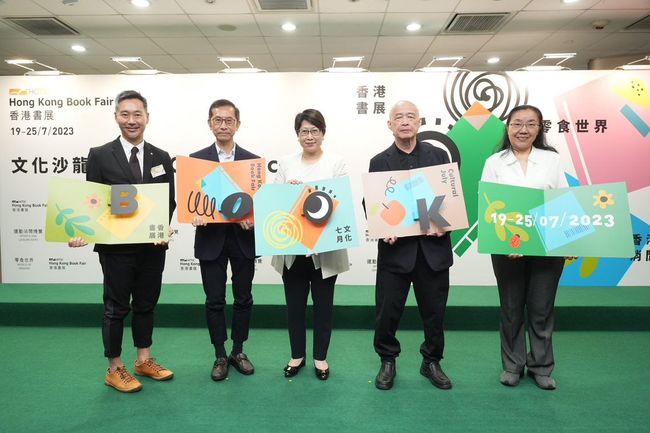 Edmund Chan, Director of the Hong Kong Publishing Federation; Dr. Elvin Lee, Chairman of the Hong
Kong Publishing Federation; Sophia Chong, Deputy Executive Director of the HKTDC; Yau Lop-poon,
Editor-in-Chief of Yazhou Zhoukan; And this year's featured writer Wei Ya [L-R]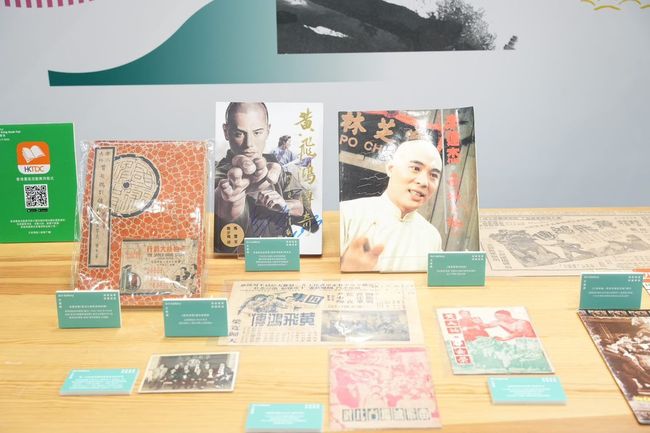 The two Art Gallery exhibitions at the Book Fair are Featured authors of the theme of the year and
Treasures of Lingnan Culture.


Sophia Chong, Deputy Executive Director of the HKTDC, said: "The theme this year, Children's and Young Adult Literature, selected by the Hong Kong Book Fair Cultural Events Advisory Panel, is particularly thoughtful. Children's and young-adult literature carry profound educational value and play a substantial role in ideation, imagination and formation of world-view of the young. Taking advantage of the theme this year, we wish to pay tribute to Hong Kong children's and young-adult literature writers and promote their works. The HKTDC Hong Kong Sports and Leisure Expo and HKTDC World of Snacks will be held alongside the Book Fair, altogether welcoming about 760 exhibitors from more than 30 countries and regions, with a wide selection of books, cultural art pieces, sports and leisure products and experiences, as well as tasty treats from around the world, making it a summer must-visit spot for Hong Kong citizens."

Art Gallery highlights rich culture of Lingnan

Readers have always liked the Art Gallery which will have two thematic exhibitions this year - Featured writers of the theme of the year and Treasures of Lingnan Culture - at the HKCEC Hall 3 Concourse. The exhibition of featured writers will focus on the selected works and precious collections of the nine writers. They are A Nong, Chau Mat-mat, Wei Ya, Sun Wai-ling, Leong Monk-fung, Poon Ming-chu, Poon Kam-ying, and the late Quenby Fung and Ho Tsz.

They will share their views on the evolution of children's literature and shed light on their writing experiences. Quenby Fung's close friends Dr Justine Woo and Joanne Chan will attend the Book Fair on her behalf while Carmen Ho will join the talk on behalf of her late father Ho Tsz.

The Book Fair, together with the Ling Ngai Art Association, the Hong Kong Calligraphers' Association and other organisations, will jointly launch the Treasures of Lingnan Culture exhibition showcasing calligraphy by famous artists, paintings from the Lingnan school and intangible cultural heritage - Canton Porcelain - to help promote the unique artistic heritage of Lingnan.

Wong Fei-hung is considered the guru of Lingnan culture. The Book Fair has dedicated an exhibition to honour his legacy by featuring books, martial arts magazines, movie programme booklets and stage photos related to his movies in the 1950s and 1960s, among other invaluable items, helping visitors visualise the history of Lingnan martial arts and culture. The Art Gallery will incorporate interactive design and display, bringing to life Lingnan customs and traditions.

Brand-new World of Art & Culture to facilitate cultural exchange

Sponsored by Create Hong Kong* (CreateHK) of the Government of the Hong Kong Special Administrative Region (HKSAR), the World of Art & Culture zone will be launched to further strengthen Hong Kong's position as an East-meets-West centre for international cultural exchange. Curated by renowned Hong Kong designers, the zone vividly depicts literature and cultural arts related to the youth-focused theme from 24 countries and regions including France, Hungary, Switzerland, Spain, Korea, Brunei and more. The zone will also exhibit the awarded books under Children & Youth and Art & Design categories of Hong Kong Publishing Biennial Award 2023. There will be workshops where participants experience art, culture and creativity to help readers develop a deeper understanding of different cultures.

Brightest minds share tips on creative insights at Eight Seminar Series

The Eight Seminar Series continues to be a Book Fair highlight. The seminars include: Theme of the year, Renowned Writers, English and International Reading, World of Knowledge, Children and Youth Reading, Personal Development and Spiritual Growth, Lifestyle and Hong Kong Cultural and Historical. Partnering with Ming Pao and Yazhou Zhoukan, the HKTDC again organises the Renowned Writers Seminar Series addressed bv leading Chinese-language authors as speakers. Speakers include Yu Hua, considered one of the three most talented writers in China; Luo Zhen-yu, a motivational speaker with an online and offline audience of over 10 million for his New Year's Eve speech; Ma Boyong, famous novelist; Xu Zhi-yuan, founder of the bookstore Owspace; Pang Bei, a Mao Dun literature prize winner; Chen Chun-cheng, a Blancpain-Imaginist literary prize winner, Guan Zhong-min, famous Taiwanese host; Shum Sai-shing, scholar of Hong Kong history; Brian Wong, Balliol College Rhodes scholar and Susana Cheung Chui-yung, a veteran journalist. They will share ups and downs of their writing journey with Hong Kong booklovers.

The Book Fair is privileged to draw high-profile English-language writers to host seminars for the English and International Reading Seminar Series. The special guests include Indonesian writer Jesse Q Sutanto, who won the 2021 Comedy Women in Print Prize; Theadora Whittington, a well-known British children's book author who published The Sand Turtle; Jane Houng, a British children's literature author who has been living in Hong Kong for more than 30 years; Winston Chu, Vice President of Society for Protection of the Harbour; Libby Lam, aka Lady Libby, children's book author; and Mark O'Neill, an experienced researcher of Chinese history. Speakers of other series include Hong Kong pop band The Wynners formed in the 70s, former Hong Kong cycling team member Wong Kam-po, Executive Council convener Regina Ip and artiste Priscilla Wong. A broad spectrum of topics will be covered.

The Book Fair continues to invite many outstanding figures to share their stories with children at the Storytelling by Celebrities session. The speakers include Hong Kong education expert Dr Chan Wai-kai; orthopaedic surgeon Dr Liyeung Lucci Lugee; CEO of Chinese Estates Holdings Limited Chan Hoi-wan; Chairman of Board of Trustees of Wai Yin Association Mandy Cho, Chairman of Shininglife Charity Jade Kwan; artiste Coco Chiang and more. (For more details on the seminars and the lineup of speakers, please visit: https://hkbookfair.hktdc.com/en/Events/Event-Schedule.html)

Fun-filled Sports and Leisure Expo promotes wellness

The Hong Kong Sports and Leisure Expo features eight thematic zones - Sports Hub, Outdoor Adventure, Health & Fitness, Fun & Learn, Board Games, Photography World, Japan Pavilion and Handicraft Market. Hong Kong triathlete Cheri Cho and Hong Kong break-dancer B-girl Lady Little Chan Ka-yi will talk about their journey as athletes and perform on stage.

The Sports Hub zone offers visitors fun activities free of charge, including a 4-metre-high mobile rope net, interactive boxing sandbags and a VR rowing boats experience brought by the Hong Kong Playground Association for its 90th anniversary this year; the racing sports experience and a 1:1 "Golden Sixty" Horse Sculpture presented by the Hong Kong Jockey Club; the skateboarding trial classes and demonstrations provided by the Seeds Skateboarding Institution (SeedSkate) and more. Hong Kong athletes have notched up great achievements recently, the Hong Kong Sports Institute will display gear and supplies used by Olympic medallists Edgar Cheung, Siobhan Haughey and Sarah Lee during competitions and trainings. The exhibition area of Board Games has nearly doubled this year. People On Board will present a variety of Hong Kong-themed board games crossover with MTR, HKMA and Lee Kum Kee.

The Japan National Tourism Organization (JNTO) and 14 Japanese prefectures and cities have teamed up to form a Japan Pavilion showcasing the country's attractions and cultural characteristics. Every August, Aomori Prefecture of Japan holds the renowned Aomori Nebuta ("Sleeping Devil") Festival with Nebuta lanterns parading around the centre of the Prefecture. To mark its debut participation this year, a 2-metre Nebuta lantern will be set up, allowing visitors to appreciate the majestic Nebuta up close, and to feel the festive atmosphere. The Japan Pavilion will also bring in traditional dances and mascot performances from various prefectures and cities.

World of Snacks offers delicacies from around the world

The World of Snacks features six thematic zones - Travel Delights, Chocolate and Sweet Factory, Oldie Snacks, Yummy & Healthy, Party Time and Snack Bar - assembling more than 1,200 popular treats from across the globe. There are also workshops and activities on-site, including tasting sessions, hand-brewed coffee with Zen concept combined with meditation experience.

'Cultural July' nurtures a cultural oasis

Alongside the Book Fair, the HKTDC collaborates with the Leisure and Cultural Services Department (LCSD), publishers, educational and cultural institutions, malls and cafes to organise cultural events across 18 districts of Hong Kong from 16 June to 31 July, as part of the citywide Cultural July campaign. These include writing workshops, seminars by renowned writers and book launches where readers gain insight into the journey and fun of writing.

The Cultural Journey Online will continue to be available on the Book Fair website gathering e-reading resources and activities like virtual seminars and exhibitions from our partners which include: SHKP Reading Club's Read For More, Hong Kong Public libraries, Culture is..., Google Arts & Culture, encouraging citizens to expand their horizons and promoting a reading culture.

To ensure an even flow of visitors throughout the day, the HKTDC offers morning admission tickets and a special re-entry promotion. Additionally, new online ticketing channels via AlipayHK and the Alipay App are available. No physical ticket sales will be arranged at the fairground, visitors can pay with AlipayHK App, Alipay App or Octopus cards at the entrance's toll booths. More details of the ticketing arrangements can be found below.
* Disclaimer: The Government of the Hong Kong Special Administrative Region provides funding support to the project only, and does not otherwise take part in the project. Any opinions, findings, conclusions or recommendations expressed in these materials/events (or by members of the project team) are those of the project organisers only and do not reflect the views of the Government of the Hong Kong Special Administrative Region, the Culture, Sports and Tourism Bureau, Create Hong Kong, the CreateSmart Initiative Secretariat or the CreateSmart Initiative Vetting Committee.

Websites:
- Hong Kong Book Fair website: www.hkbookfair.com
- Hong Kong Sports and Leisure Expo website https://www.hktdc.com/event/hksportsleisureexpo/en
- World of Snacks website https://www.hktdc.com/event/worldofsnacks/en
- HKTDC Media Room: http://mediaroom.hktdc.com
- Photo Download: https://bit.ly/3XtHJh0
- Photos of the exhibits, key speakers and other Book Fair highlights can be found at: https://bit.ly/43YvlYO

About HKTDC

The Hong Kong Trade Development Council (HKTDC) is a statutory body established in 1966 to promote, assist and develop Hong Kong's trade. With 50 offices globally, including 13 in Mainland China, the HKTDC promotes Hong Kong as a two-way global investment and business hub. The HKTDC organises international exhibitions, conferences and business missions to create business opportunities for companies, particularly small and medium-sized enterprises (SMEs), in the mainland and international markets. The HKTDC also provides up-to-date market insights and product information via research reports and digital news channels. For more information, please visit: www.hktdc.com/aboutus. Follow us on Twitter @hktdc and LinkedIn

Media enquiries
Should members of the press have any enquiries, please contact:

Hong Kong Book Fair
Yuan Tung Financial Relations:
Anson Wong, Tel: +852 3428 3413, Email: awong@yuantung.com.hk
Salina Cheng, Tel: +852 3428 5691, Email: salcheng@yuantung.com.hk
Agnes Yiu, Tel: +852 3428 5690, Email: ayiu@yuantung.com.hk

HKTDC's Communications & Public Affairs Department:
Katy Wong, Tel: +852 2584 4524, Email: katy.ky.wong@hktdc.org
Sunny Ng, Tel: +852 2584 4357, Email: sunny.sl.ng@hktdc.org

Hong Kong Sports and Leisure Expo, World of Snacks
HKTDC's Communications & Public Affairs Department:
Katy Chan, Tel: +852 2584 4239, Email: kate.hy.chan@hktdc.org

Topic: Press release summary
Source: HKTDC
Sectors: Trade Shows, Retail & eCommerce, Daily News, Local Biz
https://www.acnnewswire.com
From the Asia Corporate News Network



Copyright © 2023 ACN Newswire. All rights reserved. A division of Asia Corporate News Network.