| | |
| --- | --- |
| Friday, 30 June 2023, 13:00 HKT/SGT | |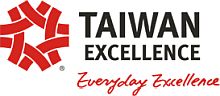 Source: TAITRA



SINGAPORE, June 30, 2023 - (ACN Newswire) -

Excellence in design, quality, Taiwanese R&D, manufacturing and innovation. These attributes of Taiwan Excellence were on full display at the Asia Tech x Singapore (AT x SG) event from 6 to 9 June. The show, which concluded today, saw an array of award-winning technologies in the fields of 5G and smart telecom, security and solutions for enterprises and Artificial intelligence of things (AIoT) smart applications from 15 Taiwanese tech brands showcased to over 17,000 attendees from across the globe.
These leading Taiwanese companies including AIFA, Nilvana, PanelSemi, PLANET, MSi, TPI Software, and Z-Com came together for the first time at AT x SG to display solutions ranging from mini LED displays to smart home controllers, and industrial wireless routers.

Ms Wu Yiling, Director of Taiwan Trade Centre Singapore, said, "We are delighted to make a successful debut at this landmark event. Singapore is an important trade partner of Taiwan, and we have a close and long established bilateral relationship. Through Taiwan Excellence's inaugural participation at ATxSG, we hope to promote partnerships, share our cutting-edge technologies, and facilitate knowledge exchange between leading Taiwanese companies, innovators and members of the ICT industry in the Southeast Asia region, affirming Taiwan's commitment to Singapore and to the region."

Key products that were on display included:

PanelSemi's MagiCylinder, the world's first AM Mini LED direct view display that is flexible, rollable and multi-tiling-able. The MagiCylinder offers low energy consumption and a good cooling system, and is the world's thinnest at only 1mm thickness.

MSi FUNTORO's TS Series, a smart and complete solution with a cloud management platform for electric buses. Through the integration of CANBUS and various sensors, the vehicle and driving data are collected and transmitted to the backend platform to allow real-time fleet management and remote monitoring on system devices, driver behaviors, on-duty time and battery efficiency to enhance fleet safety and operation efficiency.

Z-Com's SP230-S5, an outdoor wireless AP which can operate in point to point, bridge & coverage modes. Based on 802.11ac Wave 2 technology, throughput is up to 1,167Mbps. With built-in high gain antennas & ERIP 38dBm, its coverage can be 400 meters & transmit over 6KM for video streaming at PTP mode.

Rick Ng, Business Development Manager, Z-Com Inc., said, "Being at this exhibition is an important step in gaining a foothold in Singapore and ASEAN. This show has provided us a good opportunity to showcase the latest technology from Z-Com Inc. which focuses on smart telecom including long range wireless routers."

Yvonne Chien, General Manager Singapore, TPI Software, "This experience was definitely a good one, where we were able to showcase our award winning product that uses IP technology, the DigiRunner, a platform for businesses to manage their application programming interfaces, allowing us to form a deeper connection with customers from all over ASEAN."

Chloe Hsu, Marketing Manager, PLANET Technology Corporation, added, "For 20 years in a row, a total of 63 products and solutions from PLANET have received the Taiwan Excellence Award. We are delighted to be able to showcase three of these award winning products and solutions here at the exhibition. We will continue to provide innovative network products for the global market, utilizing advanced technology and environmental sustainability to realize a sustainable network communication infrastructure."

This marked Taiwan's inaugural participation at Southeast Asia's leading trade technology exhibition, which has opened up avenues for the market to reach out to not only their trading and technology partners in the region but also foster further collaborations with partners from ASEAN and the world.

More information about the products displayed at the Taiwan Excellence Pavilion can be found here. https://preciouscomms.box.com/s/p28iqs9c4xgmjcn01lxhsxxoe10atlm3

About Taiwan Excellence Awards

The Taiwan Excellence Awards were established by the Ministry of Economic Affairs in 1993. Every year, eligible candidates are subjected to a rigorous and stringent selection system that covers four major aspects of "R&D", "Design", "Quality" and "Marketing" to identify outstanding products that offer "Innovative Value" while satisfying the key criterion of being "made in Taiwan". Products that have been selected for the Taiwan Excellence Awards would serve as examples of the domestic industries and be promoted by the government in the international market to shape the creative image of Taiwanese businesses.

The organizers of Taiwan Excellence

- The Bureau of Foreign Trade (BOFT), which was established by the Ministry of Economic Affairs (MOEA) on January 1, 1969, is responsible for formulating Taiwan's international trade policies, promoting trade, and managing trade-related activities.

- Taiwan External Trade Development Council (TAITRA)
Founded in 1970, TAITRA is Taiwan's foremost nonprofit trade promoting organization. Sponsored by the government and industry organizations, TAITRA assists enterprises to expand their global reach. Together with Taipei World Trade Center (TWTC) and Taiwan Trade Center (TTC), TAITRA has formed a global network dedicated to promoting world trade.

For Media Enquiries
PRecious Communications for TAITRA
Tel: +65 6303 0567
Email: taitra2023@preciouscomms.com

Topic: Press release summary
Source: TAITRA
Sectors: Trade Shows, Cloud & Enterprise, Daily News, Engineering, Digitalization, Automation [IoT], Smart Cities, Manufacturing
https://www.acnnewswire.com
From the Asia Corporate News Network



Copyright © 2023 ACN Newswire. All rights reserved. A division of Asia Corporate News Network.