| | |
| --- | --- |
| Wednesday, 23 August 2023, 10:55 JST | |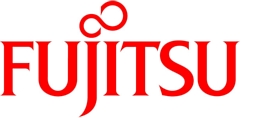 Source: Fujitsu Ltd
Strengthening solution provision centered on PLM system



TOKYO, Aug 23, 2023 - (JCN Newswire) -

Fujitsu, Information Services International-Dentsu, Ltd. (hereinafter ISID) and DIGITAL PROCESS LTD. (hereinafter DIPRO) today announced a collaboration in the area of engineering chains starting August 23 to deliver product life cycle management (hereinafter PLM) systems for customers in the Japanese manufacturing industry.
Background

In April 2022, Fujitsu, ISID, a subsidiary of Dentsu Group Inc., and Dentsu Inc. started a strategic partnership toward the realization of customer-oriented transformation aligned with three value chains -- "engineering chain," "supply chain" and "demand chain" -- to contribute to the continued business growth of client companies and the resolution of environmental and societal issues. As part of this partnership, Fujitsu and ISID announced the launch of a joint project to provide Siemens Digital Industries Software's (1) product life cycle management (PLM) system "Teamcenter," and will work toward achieving digital transformation (DX) in the manufacturing industry in the engineering chain.

DIPRO, a member of the Fujitsu Group, has now joined this joint project, and the three companies have agreed to further strengthen their organization for providing PLM systems.

About the collaboration

1. Optimal solutions through combined know-how
By combining Fujitsu's know-how in the introduction of ECM, SCM and DCM solutions (2), ISID's capabilities in areas that cover the entire spectrum from ECM consulting to IT solutions, and DIPRO's expertise in ECM business and IT implementation capabilities cultivated in the automotive industry, the three companies will offer customers optimal solutions based on the introduction of PLM systems with special focus on "Teamcenter."

In addition to addressing challenges in the engineering chain, the three companies will further combine their respective solutions to contribute to the resolution of challenges across the supply chain and demand chain.

2. Training of PLM system engineers
Based on their experience in the introduction of "Teamcenter," the three companies will collaborate in the training of Fujitsu Group engineers. The partners will further form a project team of trained engineers to respond to large-scale introduction projects in a wide range of fields and build an organization capable of providing high-quality services in a short period of time.

Future Plans

Moving forward, Fujitsu, ISID and DIPRO will accelerate their collaboration across the entire engineering chain including the provision of PLM systems, and will further support the promotion of DX in the Japanese manufacturing industry and contribute to the enhancement of international competitiveness by focusing on the coordination between the supply and demand chains. Fujitsu will further continue to promote its vision for "Sustainable Manufacturing," one of seven Key Focus Areas under its global business brand Fujitsu Uvance. Under the vision of "HUMANOLOGY for the future ~ Building beyond with people and technology. ~" ISID will support companies, consumers, and society in solving problems through IT solutions created with technological capabilities and human attractiveness. DIPRO will contribute to the sustainable development of manufacturing by supporting customer innovation in manufacturing processes through the practice of "combination of Monozukuri and IT," "dissemination of software originating in Japan," and "responsibility for results."

(1) Siemens Digital Industries Software: Headquarters: Shibuya, Tokyo; Japan Country Manager: Kunihiko Horita
(2) ECM/SCM/DCM: Abbreviation of Engineering Chain Management, Supply Chain Management, and Demand Chain Management.

About Information Services International - Dentsu, Ltd.

ISID defines its vision as "HUMANOLOGY for the future: Bringing people and technology together to shape the future" and supports the digital transformation of companies and society with solid technological and creative capabilities. In addition to providing the solutions we have cultivated in four fields finance, manufacturing, business solutions, and communication IT we promote "X Innovation (Cross Innovation)," or transcending technological, industrial, corporate, and regional boundaries. In this manner, we continue to create solutions that contribute to the advancement and coexistence of clients, consumers, and society. Please see our official website for the details. www.isid.co.jp/english/.

About Fujitsu

Fujitsu's purpose is to make the world more sustainable by building trust in society through innovation. As the digital transformation partner of choice for customers in over 100 countries, our 124,000 employees work to resolve some of the greatest challenges facing humanity. Our range of services and solutions draw on five key technologies: Computing, Networks, AI, Data & Security, and Converging Technologies, which we bring together to deliver sustainability transformation. Fujitsu Limited (TSE:6702) reported consolidated revenues of 3.7 trillion yen (US$28 billion) for the fiscal year ended March 31, 2023 and remains the top digital services company in Japan by market share. Find out more: www.fujitsu.com.

Press Contacts
Fujitsu Limited
Public and Investor Relations Division
https://bit.ly/3rrQ4mB

Inquiries
Information Services International
Dentsu, Ltd.
Corporate Communications Office
E-mail: g-pr@isid.co.jp

Topic: Press release summary
Source: Fujitsu Ltd
Sectors: Cloud & Enterprise
https://www.acnnewswire.com
From the Asia Corporate News Network



Copyright © 2023 ACN Newswire. All rights reserved. A division of Asia Corporate News Network.