| | |
| --- | --- |
| Friday, 15 September 2023, 15:09 HKT/SGT | |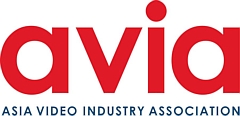 Source: AVIA
Pirate streaming and torrent sites provide real cybersecurity harms such as serious malware infections for Philippine consumers



MANILA, Sept 15, 2023 - (ACN Newswire) -

The Asia Video Industry Association (AVIA), with Dr Paul Watters of Cyberstronomy, have released a new report, "Consumer Risks from Piracy in the Philippines", that once again highlights the possible dangers Filipino consumers face when accessing pirate sites.
The report found that Filipino consumers visiting pirate streaming sites are 21.66 times more likely to be infected with malware compared to mainstream sites (with a verifiable detection rate of 10%(1)). When visiting pirate torrent sites, Filipino consumers are 16.66 times more likely than mainstream sites to be infected with malware (with a verifiable infection rate of 18%). Those consumers impacted can be infected with some of the most serious malware types, such as trojan horses that could be used for lateral movement and remote access by sophisticated attackers.

The "Consumer Risks from Piracy in the Philippines" report builds off a 2022 report by Cyberstronomy, "Time to Compromise", which looked at malware risks in Asia-Pacific and found that a typical user visiting a pirate site could be infected by ransomware, several trojan horses, and other Advanced Persistent Threats (APTs) within 42 seconds on a Windows machine and within 1 minute and 18 seconds on an Android device. The results of the 2022 report supported the hypothesis that there is a nexus between piracy and malware infections, where site operators generate significant revenue from allowing malicious ads to be placed on their sites. Malware can in turn gain access to consumer PCs and mobile devices, and all of the data held in storage, but also access to banking login details and other sensitive logins(2).

Matt Cheetham, General Manager of CAP, noted, "Evidence continues to mount that far from being a victimless crime, piracy can victimize consumers." Cheetham also noted that it is more timely than ever that the site blocking legislation recently introduced into the Senate by Senators Estrada and Villar passes quickly. "We look forward to the successful passage of site blocking legislation in the Senate that will allow the Philippines to both protect its consumers from online harm posed by pirate sites and grow its economy," said Cheetham.

(1) In addition to the relative risk calculations, researchers verified that 10% of visits to pirate streaming sites resulted in malware infection.
(2] Some malware infetions are also relatively benign for consumers, and during any particular sampling period the malware detection rate and relative risk may fluctuate due to random variation.

About the Asia Video Industry Association

The Asia Video Industry Association (AVIA) is the trade association for the video industry and ecosystem in Asia Pacific. It serves to make the video industry stronger and healthier through promoting the common interests of its members. AVIA is the interlocutor for the industry with governments across the region, leads the fight against video piracy through its Coalition Against Piracy (CAP) and provides insight into the video industry through reports and conferences aimed to support a vibrant video industry.

Researcher Biography
Professor Paul A. Watters is Honorary Professor in Criminology and Security Studies at Macquarie University, Adjunct Professor of Cybersecurity at La Trobe University, and CEO of Cyberstronomy Pty Ltd, a Melbourne-based startup that develops Governance, Risk and Compliance software for cybersecurity. Professor Watters is a Fellow of the British Computer Society and Chartered IT Professional, a Senior Member of the IEEE, and a Member of the Australian Psychological Society. Professor Watters has published more than 200 peer-reviewed research papers in cybersecurity, data mining, and cognate fields, which have been cited more than 4,832 times by his peers. He is consistently in the top 10% of all researchers by paper downloads on the Social Sciences Research Network (SSRN).

For media enquiries and additional background please contact:
Charmaine Kwan
Head of Marketing and Communications
Email: charmaine@avia.org
Website: www.avia.org
LinkedIn: www.linkedin.com/company/asiavideoia
Twitter: @AsiaVideoIA

Topic: Press release summary
Source: AVIA
Sectors: CyberSecurity, Daily News
https://www.acnnewswire.com
From the Asia Corporate News Network



Copyright © 2023 ACN Newswire. All rights reserved. A division of Asia Corporate News Network.