FMC-Film Music Contest, a unique international music competition for composers of film, television and video game music, is celebrating its fifth anniversary.
Every year, FMC seeks out and showcases musicians, composers, sound designers and instrumentalists for their compositions, and filmmakers and video makers for their films, animations and music videos with original music, awarding prestigious prizes in several competition categories.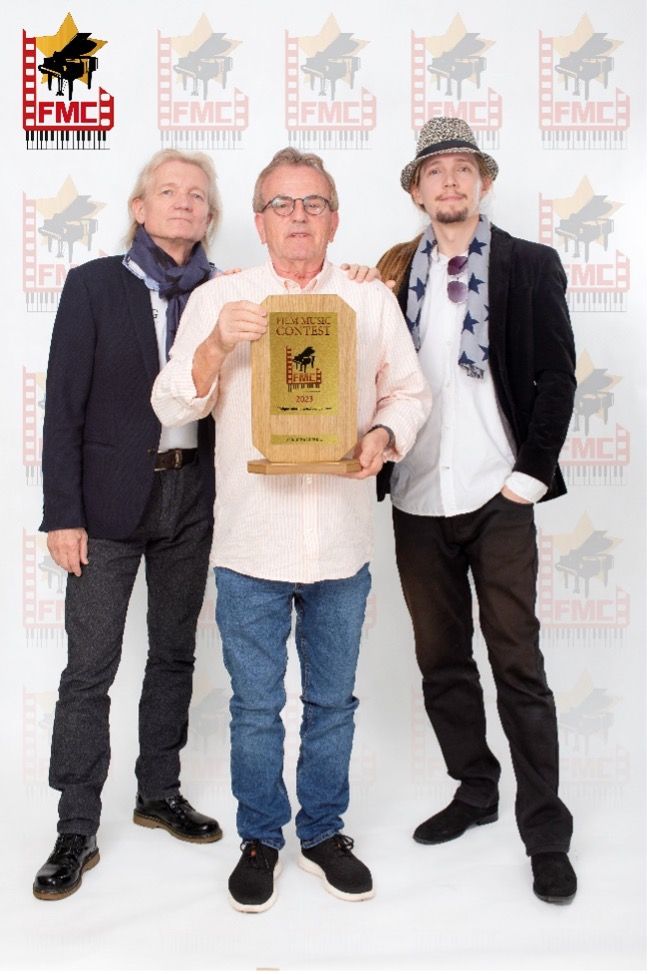 For this special birthday year, the organisers have prepared several surprises, new features and major announcements.
Something momentous is on the horizon. A big revelation from the FMC organisers is imminent.
"This year, we have prepared a big surprise for all music and film artists, and we will be presenting it very soon—before the registration deadline for the current FMC. It is a completely new, artist-focused project we've been working hard on for some time. It's going to be big and definitely something to look forward to," said the FMC President Vlado Zeleznak JR.
This year's six competition categories will again offer plenty of opportunities for anyone wanting to enter the contest.
FMC 2023 Categories
1. Instrumental music this year also expanded to include Relaxation, Meditation and Ambient Music.
2. Symphonic Orchestral.
3. Music for Film,TV, Ads- a highly popular category that simply must be included again this year.
4. Animation, Films, Videos- Enter your originally scored films, animations and music videos, regardless of the year you made them.
5. Scoring Retro SCI-FI Animation- Compose synth music for a short Retro Animated Sci-Fi film.
6. Action Game Soundtrack- Enter the world of video games and create music based on your own preferences for a short 1,30 min sequence of an aerial combat action sequence
Generous high-value prizes and several dozen winners every year
In addition to the absolute winners, the jury nominates entrants for special awards, announcing several dozen winners in the competition every year.
This year, the winners of FMC-Film Music Contest 2023 will share more than €60,000 in prizes which includes a mix of quality hardware and software and special bundles from renowned music companies such as Moog Music, Meze Audio, PSPaudioware, D16 Group Audio Software, and more. These are sure to boost the winners' studio equipment and will be great upgrades for their future music projects.
Winners will also receive original handmade trophies and certificates as reminders of their success. Media coverage, the press and interviews await them.
Grand prize in the FMC 2023 is 4 day VIP Artist stay in Budapest, Hungary packed with amazing experiences and special activities.
"We look forward to meeting our winners and FMC partners in Budapest. Our cameras will record everything for a short promo documentary which will present the programme, activities and vibe of the experience enjoyed by the winners in this cinematically captivating metropolis. The result will be shown to all current and future competitors, FMC fans and the public," said the FMC producer Vlado Zeleznak Snr.
More information about the prizes can be found here: https://www.fmcontest.com/prizes/

Once again, a prestigious international Hollywood jury will decide this year's winners:
Members of the prestigious international jury in the FMC are composers, musicians, film directors, producers from the EU, USA, Asia, Australia the professional elite in the music and film industry, working for Hollywood, Asian and European film studios, TV broadcasters, Netflix, etc.
More about the judges: https://www.fmcontest.com/jury/
You can upload your music, film, or video to the official competition website: https://www.fmcontest.com/ where you can also read testimonials, view a gallery and videos, and find out about previous winners and other essential details.
FMC 2023-Trailer Video: https://youtu.be/2pt_LtmS7nk?si=A3RkfR_hV5NaKXhG
Registration deadline: 15 October 2023
Follow FMC-Film Music Contest on Social Media:
Facebook: facebook.com/FilmMusicContest
Instagram: instagram.com/fmcontest
TikTok: https://www.tiktok.com/@fmcontest
YouTube: http://bit.ly/3oOaG48 @fmcontest
Media Contact:
Mgr. Vlado Zeleznak JR.
President FMC-Film Music Contest
Head of PRESS
FMCE: press@fmcontest.com
Topic: Press release summary

Source: FMC
Sectors: Trade Shows, Art, Music & Design
https://www.acnnewswire.com
From the Asia Corporate News Network
Copyright © 2023 ACN Newswire. All rights reserved. A division of Asia Corporate News Network.