| | |
| --- | --- |
| Monday, 10 September 2018, 11:00 HKT/SGT | |

Source: AppsFlyer
- AppsFlyer becomes first multinational third-party measurement provider to fully integrate Weibo's advertising platform
- Partnership showcases reach of Chinese social media giant's influential marketing platform and empowers more marketers to accurately measure their campaigns



SINGAPORE, Sept 10, 2018 - (ACN Newswire) -

AppsFlyer, the world's leading mobile attribution and marketing analytics platform, has announced a collaboration with leading Chinese social media platform Weibo. The partnership aims to improve the accuracy of digital advertising monitoring, and provide Chinese digital advertisers and media companies with a more comprehensive and effective digital advertising measurement standard.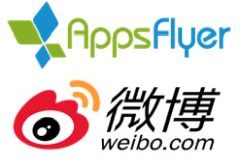 Weibo & AppsFlyer collaborate on social marketing value measurement system to help advertisers & media companies assess their social marketing campaigns


Weibo, an integrated social media platform that connects mobile internet users, has a substantial database of 392 million active monthly users; 93% of whom are mobile users. With the aid of Weibo's extensive data, this partnership will give advertisers a more in-depth understanding of user behaviors and preferences based on Weibo interest tags, allowing businesses to define their internet demographics with greater precision.

With its social marketing value becoming more apparent and its corporate client base growing to over a million, Weibo has collaborated with AppsFlyer to create a social marketing value measurement system to help advertisers and media companies assess the returns of their social marketing campaigns more accurately; gaining clearer insights into the values that social marketing brings to a brand. The system will also further optimize Weibo's advertising business. AppsFlyer is a world leader in mobile attribution and marketing analytics, with extensive industry experience and best-in-class technology, service and support. The partnership between the two giants of the tech world will enhance the marketing value of the Weibo platform and help promote positive developments in the social marketing space.

AppsFlyer already helps marketers obtain real-time data on marketing activities carried out on Weibo's advertising platform. By assessing the number of clicks, average revenue per user (ARPU), lifetime value (LTV), new app installs, and other metrics, AppsFlyer establishes a complete lifecycle analysis for mobile app marketers. This helps them better understand existing and potential customers, expand their marketing capabilities, and achieve maximum return on investment (ROI). Additionally, AppsFlyer's independent and transparent solutions allow mobile marketers to get more actionable insights from their data, as well as better evaluate their marketing activities on Weibo's channels. This results in an improved customer experience and a more effective execution of marketing decisions.

This new partnership will also help global developers and app marketers gain access to the massive Chinese market, which might have been more of a challenge in the past. Accurate data on app activations, and better marketing analytics will enable them to better measure and optimize their LTV and ROI across Weibo's platforms.

"We are delighted to have this unique opportunity to collaborate with Weibo Advertising," said Wang Wei, AppsFlyer's Country Manager in China. "Not only is this another successful foray into the Chinese market for AppsFlyer, it is also a rare opportunity for mobile app marketers, both global and locally in China. Our comprehensive, unbiased and independent reports will complement Weibo's excellent social assets, giving businesses a deeper understanding of specific marketing behaviors and improving the overall value and performance of their campaigns."

About AppsFlyer

AppsFlyer's technology is found on 98 percent of the world's smartphones, making it the global leader in mobile attribution and marketing analytics. Data-driven marketers rely on AppsFlyer for independent measurement solutions and innovative tools to grow and protect their mobile business. AppsFlyer's platform processes billions of mobile actions every day, empowering app marketers and developers to maximize the return on their marketing investments. AppsFlyer's NativeTrack(TM) Attribution, Marketing Analytics Data, OneLink deep linking capabilities and Protect360 enterprise-grade fraud solutions have made AppsFlyer's platform the go-to resource for the most successful mobile apps in the world. With Facebook, Google, Twitter, Pinterest, Snap Inc., Tencent and 4,000+ other integrated partners, and clients including Alibaba, HBO, Waze, Skyscanner, Activision and 12,000+ leading brands worldwide, AppsFlyer has 15 global offices to support marketers everywhere. To learn more, visit www.appsflyer.com.

About Weibo

Weibo is a leading social media platform for people to create, share, and discover Chinese-language content. It provides an unprecedented and simple way for individuals and organizations to express themselves publicly in real-time, interact with others, and stay connected with the rest of the world. Any user can post a feed, and also attach multi-media or long-form content. User relationships on Weibo may be asymmetric; any user can follow any other user, add comments to a feed, as well as repost. This simple, asymmetric, and distributed nature of Weibo allows an original feed to become a live word-of-mouth communication stream.

Weibo enables its advertising and marketing customers to promote their brands, products, and services to users. Weibo offers a wide range of advertising and marketing solutions to its customers, ranging from large companies to small and medium-sized enterprises to individuals. The company generates a substantial majority of revenues from the sales of advertising and marketing services including the sales of social display ads and promoted feeds. Weibo has developed, and is continuously refining, its social interest graphic recommendations engine, which enables its customers to perform people-to-people marketing, and target audiences based on user demographics, social relationships, interests, and behaviors; to achieve greater relevance, engagement and marketing effectiveness.

Topic: Press release summary
Source: AppsFlyer
Sectors: Media & Marketing, Cloud & Enterprise, Wireless, Apps, Advertising, Digitalization
https://www.acnnewswire.com
From the Asia Corporate News Network



Copyright © 2021 ACN Newswire. All rights reserved. A division of Asia Corporate News Network.